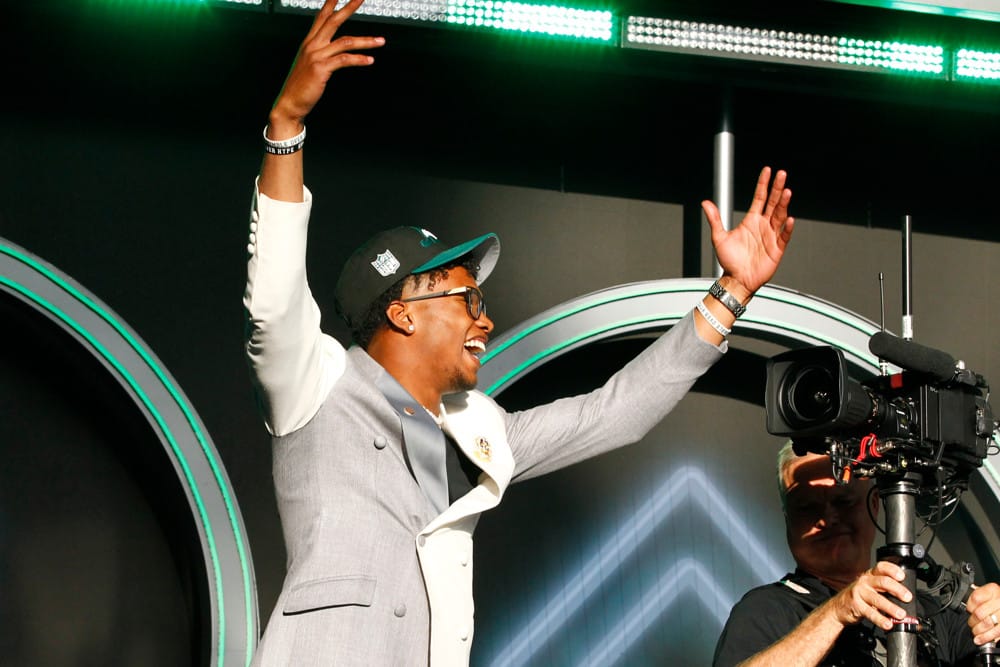 NFL Draft 2022 Dynasty Impact- AFC Edition (Ep. 88)
Welcome to Episode 88 of the Fantasy Football Podcast! This episode, we introduce a new co-host of the show, Really Rell a.k.a. Villain Rell a.k.a. Terrell Furman Jr! Terrell also hosts the NBA Gambling Podcast and often does cameos on the College Experience. Terrell brings on his partner in crime, Scott Reichel, to talk the Dynasty impact on the AFC teams from the NFL Draft.
Is Breece Hall a locked and loaded 1.01 in Rookie Drafts? How does the AJ Brown trade impact the rookie impact of Treylon Burks in Tennessee? Will Kenny Pickett have immediate fantasy impact for the Pittsburgh Steelers? Who are the best dynasty stashes in the AFC for long-term fantasy impact? Terrell and Scott discuss and more!
Terrell brings his charisma, rants and hard-hitting fantasy football conversation for everything you need to win your league. Make sure to subscribe to the SGPN Fantasy Podcast on Apple and Spotify. Find Terrell (@reallyrell__), and Scott (@ReichelRadio) on Twitter.