The USFL surely keeps us on our toes. Injuries, inactives, practice squad demotions, releases, and signings seemingly come at us so fast and are sometimes released shortly before the game starts. USFL Week 3 is here and once again we have some last-minute roster moves with inactive and practice squad moves. I think you will there are some surprise inactives that will have fantasy managers and gamblers rethinking their approach. There are plenty of relevant players who are inactive for this weekend and impact fantasy rosters. With the USFL being such a small league and so many players with unknown capabilities, the amount of pregame surprises seems endless. Don't get caught with an inactive player in your lineup and get these guys out of your starting lineup ASAP.
MORE SGPN USFL CONTENT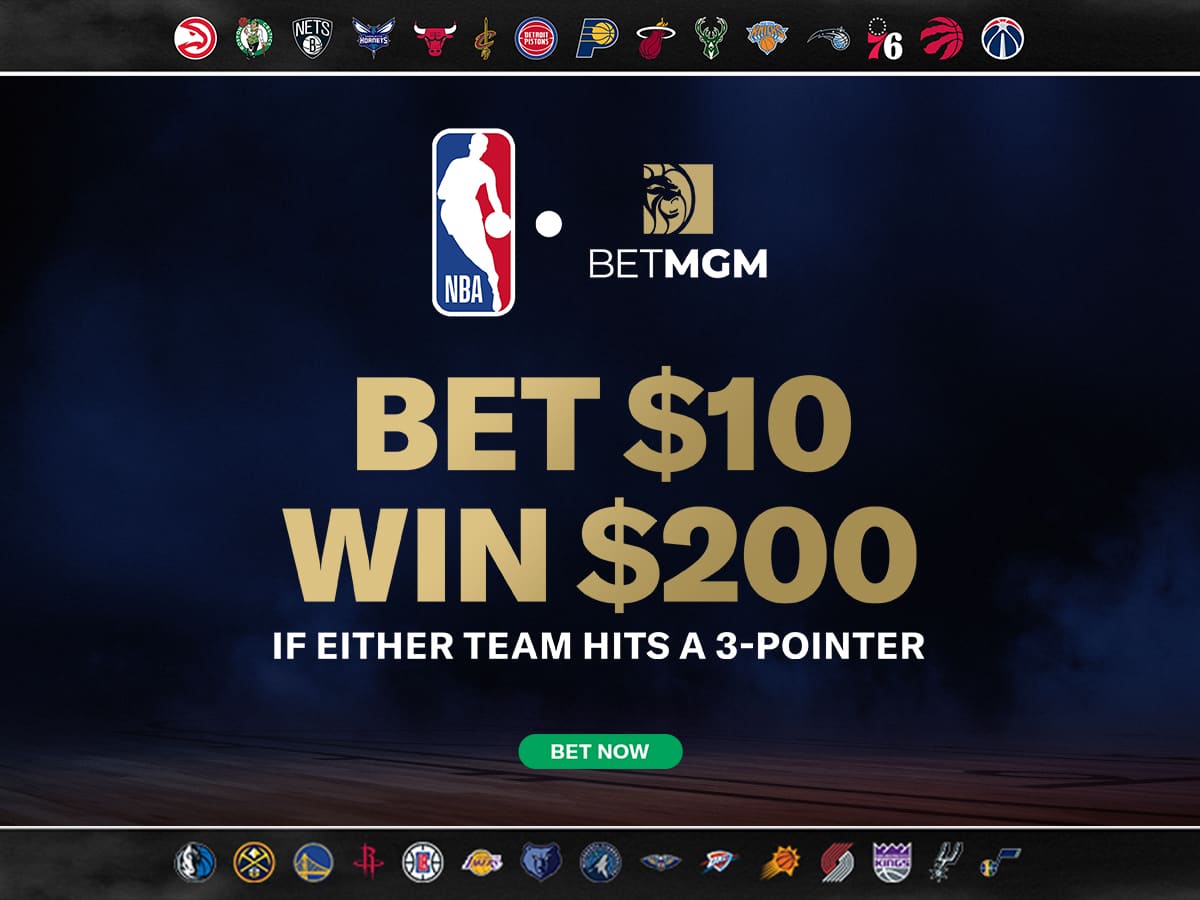 USFL Week 3 Inactives and Practice Squad Roster Moves
Tampa Bay Bandits at Houston Gamblers
Saturday, April 30, 4 p.m. ET (FOX)
| | | | |
| --- | --- | --- | --- |
| TAMPA BAY BANDITS | | HOUSTON GAMBLERS | |
| INACTIVES | | INACTIVES | |
| Keith Mumphrey | WR | Kenji Bahar | QB |
| Hassie DuBois | WR | Devwah Whaley | RB |
| Jalen Booth | OL | JoJo Ward | WR |
| Austrian Robinson | DT | Erick Browne | OG |
| Michael Scott | DE | Drew Lewis | LB |
| Rashard Causey | CB | Jamar summers | CB |
| Antonio Reed | S | Stanley Green | CB |
| | | | |
| SIGNED | | SIGNED | |
| Hassie DuBois | | Alijah Holder | FS |
| | | Joey Ivie | DT |
| RELEASED | | RELEASED | |
| Jordan Lasley | WR | Josh Avery | DE |
| | | Malik Harris | DE |
The Gamblers will be without a few offensive playmakers for this Week 3 matchup with the Bandits. Most notably they will be without speedster JoJo Ward. Ward had 9 targets and 7 receptions in Week 1 and was sorely missed in Week 2. Look for Tyer Simmons and Isaiah Zuber to be the top receiving targets for the Gamblers. Devwah Whaley will be inactive meaning the Gamblers will only carry two running backs into the game. Look for Mark Thompson and Dalyn Dawkins to carry the load. Thompson continues to be a top fantasy option at RB.
Backup QB Kenji Bahar is inactive leaving the Gamblers without a QB to backup Thorson. The Bandits will be down a few receivers with Keith Mumphrey and Hassie DuBois inactive. Surprisingly, they released Jordan Lasley from the roster who, up until this point, led the team in targets with 10 through two weeks. Look for Vinny Papale. Rashard Davis, and Derrick Willies are some of the top receiving options.
Birmingham Stallions vs New Orleans Breakers
Saturday, April 30, 8:00 pm (FOX)
BIRMINGHAM STALLIONS
NEW ORLEANS BREAKERS
INACTIVES
INACTIVES
Alex McGough
QB
TJ Logan
RB
Jordan Chunn
RB
EJ Bibbs
TE
Sage Surratt
TE
Christopher Okoye
DT
Justice Powers
OT
Manny Patterson
CB
Willie Yarbary
DT
Ike Brown
CB
Terrill Hanks
LB
Dartez Jacobs
S
Brody Buck
LB
SIGNED
SIGNED
Lee Morris
WR
RELEASED
RELEASED
Chad Williams
WR
The biggest game of the week will be without a little star power. The Breakers have inactivated dynamics running back TJ Logan for their Week 3 showdown of undefeated teams. Logan will be missed as he was used in all facets of the game. Look for Jordan Ellis to be the lead back and for Larry Rose to see some work for the first time this season. If Rose takes over the TJ Logan role this week, he may be fantasy relevant.
The Breakers will be down some tight end depth with EJ Bibbs inactive. Look for Sal Canella to be the featured tight end a big part of the offense. THe Stallions will once again roll into Week 3 with only one active tight end. Cary Angeline is a must-start in fantasy USFL. Sage Surratt will be inactive for this game. They will also be without Jordan Chunn which means once again this dynamic backfield will be led by CJ Marable and Tony Brooks-James. Both are worth starting in fantasy USFL and should see plenty of work. Marable is an RB1.
Pittsburgh Maulers vs Michigan Panthers
Sunday, May 1, 2:30 pm (USA Network)
PITTSBURGH MAULERS
MICHIGAN PANTHERS
INACTIVES
INACTIVES
Matt Seybert
TE
Reggie Corbin
RB
Charles Baldwin
OT
Ray Bolden
WR
Ethan Westbrooks
DL
Jeff Badet
WR
Eric Assoua
DE
Ryan O'Malley
TE
Dale Warren
LB
Joshua Dunlop
OT
Prince Robinson
CB
Daishawn Dixon
OG
Jaylon McClain-Sapp
CB
Jalin Burrell
CB
SIGNED
SIGNED
Ryan O'Malley
TE
RELEASED
RELEASED
Joey Magnifico
TE
The Maulers and Panthers will both be without major offensive pieces for their Week 3 matchup. Matt Seybert will be inactive for the Maulers meaning Hunter Thedford will be the only active tight end on the roster and should see some work. He is worth an add-in fantasy. The Panthers will be one running back short with Reggie Corbin inactive. Look for Stevie Scott and Cameron Scarlett to once again lead this dynamic rushing game. Both are worth starting in fantasy and will see plenty of work.
The Panthers will also be without a couple of receivers in the form of Jeff Badet and Ray Bolden. Look for Lance Lenoir and Devin Ross to be the top two receiving targets. The Panthers released tight end Joey Magnifico but signed TE Ryan O'Malley. O'Malley will be inactive for this Week 3 game. The Panthers will have two healthy tight ends active for this Week 3 game. Look for Marcus Bough to see the majority of the targets once again. Week 3 brought some meaningful inactive for the Panthers offense early on in the USFL season.
New Jersey Generals vs Philadelphia Stars
Sunday, May 1, 8:00 pm (Peacock)
NEW JERSEY GENERALS
PHILADELPHIA STARS
INACTIVES
INACTIVES
J'Mon Moore
WR
Darnell Holland
RB
Brandon Haskin
OL
Kahlil Lewis
WR
Destiny Vaeao
DT
Brennan Eagles
WR
Deyon Sizer
DE
Clay LeGault
OT
Christian Tutt
CB
Cedrick Lattimore
DT
Shalom Lunai
S
Josh Banderas
LB
Mike Bell Jr.
S
Bradley Sylve
CB
SIGNED
SIGNED
Pete Guerriero
RB
Kahlil Lewis
WR
RELEASED
RELEASED
Nick Truesdell
TE
Artayvious Lynn
TE
For the last game of Week 3, the Stars will be without a few of their playmakers. Darnell Holland is inactive. Holland has been their leading rusher to this point in the season. Look for Matt Colburn and Paul Terry to have expanded roles. Both are worth looks in Week for fantasy matchups. Kahlil Lewis and Brennan Eagles will both be inactive and therefore the Stars will have two fewer receivers to work with. Jordan Suell, Diandre Overton, and Maurice Alexander should all be featured prominently in the Star's passing attack and should be started in all fantasy formats.
Artayvious Lynn was released leaving Bug Howard and Pro Wells as the only two tight ends on the roster. Bug Howard is one of the best tight ends in the league and should see most of the work. The Generals will be without a handful of depth pieces along the offensive and defensive sides of the ball. J'Mon Moore will be inactive leaving them without one of their pass catchers. The Generals love running the ball and will likely run their offense through Trey Williams, Darius Victor, Kavontae Turpin, and Randy Satterfield. All are worth starting in all fantasy formats. In somewhat of a shocking move, the Generals have released spring football legend TE Nick Truesdell. You have to think injuries played a role here.
Check Back Often
Make sure you check SGPN regularly for updates to our 2022 USFL positional rankings and for all things USFL and fantasy.

RELATED CONTENT