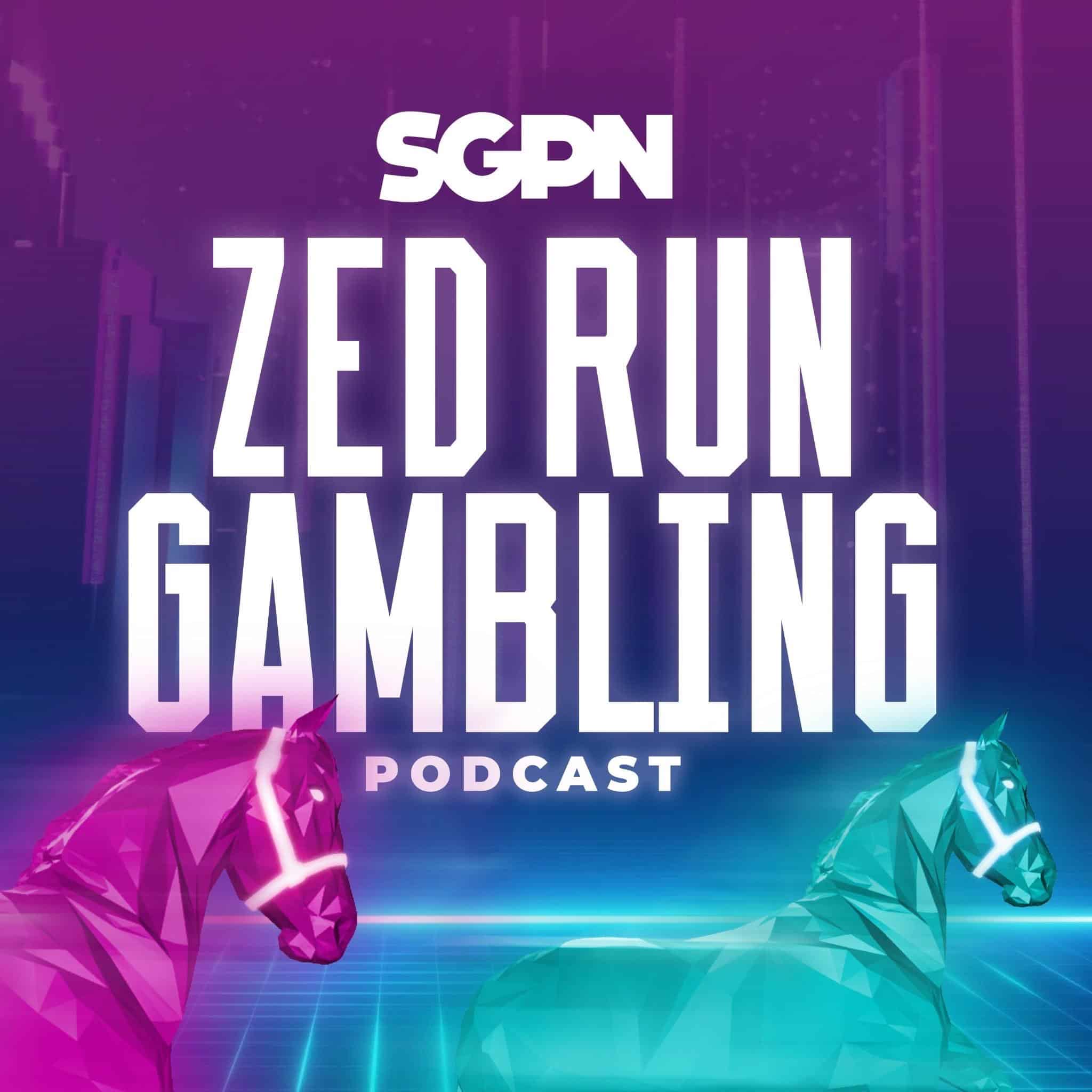 Welcome To Zed Run on the Zed Run Gambling Podcast
Welcome to the Zed Run Gambling podcast! We're looking forward to pulling back the curtain and showing you how the Zed Run game works and how to get involved.  For the first few episodes we'll walk you through the process and give you the building blocks to get the most out of your stable.  Check back each week after you master the basics for interviews with the top stables in the game and updates on the fast changing landscape of the Zed ecosystem.
Our hosts Scott Bowser, Chase Sessoms, and Malcolm Bamford bring a unique combined skill set of handicapping, data analysis and degeneracy to the table with decades of experience horse gambling. Using models that have worked for horse handicapping in the past and incorporating new ones from things like Daily Fantasy we hope to bring a fresh perspective to the world of Zed Run.
Zed Run is a digital horse race game using NFT horses and cryptocurrency on the blockchain for a user owned horse racing experience unlike any other. Build, breed and race your stable in a game that runs 24 hours a day/seven days a week for nonstop action in the metaverse. It was actually inspired by a game called Crypto Kittens where people could own and breed kittens as NFTs on the blockchain. Problem is no one gambles on kittens so Zed Run was born. The game has now evolved in a short period as changes get rolled out almost every month.
So far we've seen several changes that have been controversial in the community at times but overall is trying to improve the long term viability of the game. From removal of odds to changing the racing and breeding algorithms the changes have all been made as a way to level the field.  Stamina was a big deal for many and it's been improved since the initial rollout. It took a minute but now more people have a chance which is always good. With discovery class races and daily tournaments there's really a place for every horse in the game.
The future of the game is wide open especially with corporate money really beginning to come in. Brands like Atari and Stella Artois are already in and with Atari opening a Vegas Strip casino soon there's ton of potential in that market as they are one of the large gets manufacturers of slot machines. Even more encouraging is the relationship with The Preakness. It can't be overstated how huge a tie in to a real life Triple Crown horse race event is. Add in the NASCAR sponsorship and investors like Mark Cuban and there's only room to grow. Potential catalysts that could really bring the game a new audience include the Ethereum 2 rollout making transactions smoother and cheaper, third party gambling apps and lounges in Nevada, New Jersey and other states with legalized gambling apps, and the party mode feature which will allow people to race among friends much easier.  My prediction is that within five years we'll have a race with a $1 million pool that will garner big attention and as crazy as it sounds within ten years there could be pools that exceed the $2 million plus at the Kentucky Derby. Now that breeding is getting more specific and users can create their own skins the game appeals to more and more with the customization. It appears retirement packages and rentals are on the horizon in way to unclog the ecosystem and bring in new players.
Thank you so much for checking out this Welcome to Zed Run episode and we'll be back next week with How To Buy A Horse. It was a wild ride but Scott was able to navigate Chase and Malcolm through their first purchases and is happy to lay it down step by step how to get in the game and what third party tools to use in finding your first horse. Make sure you download the SGPN app to stay updated with all of our upcoming content which will include twitch streams and more.