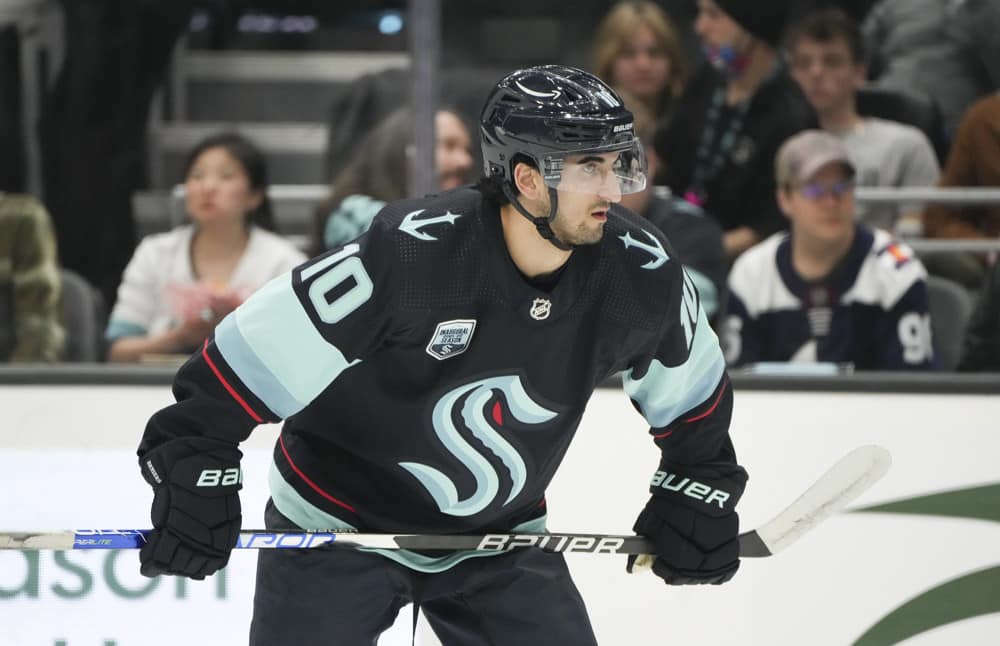 Welcome back to the Fantasy Hockey Playoffs Waiver Wire: Teams to Stream & Best Pickups article! Some leagues have already finished up, but there are some leagues that play out this final week for the Fantasy Hockey Stanley Cup! As always, I'll be focusing on the teams that play primarily on the lighter nights of the week. For the last time this season,  I'll be your guide to help you win your fantasy hockey matchup this week with the best pickups, goalie options, teams to stream, and teams to avoid.
Week 27 has an unbalanced schedule. We have busy nights on Tuesday (13), Thursday (9), and Friday (15), with Monday (1), Wednesday (5), and one rescheduled game on Sunday as the light days. There are no games on Saturday, as the season was expected to end on Friday night.
This week, there are four teams that play twice on lighter nights. I'm going to go through each of those teams with waiver wire pickups and stream options.
If you are in a shallower or deeper league –– or just have a question or comment –– feel free to reach out to me on Twitter (@RGilbertSOP), in the Reddit comments, or in the SGPN Slack!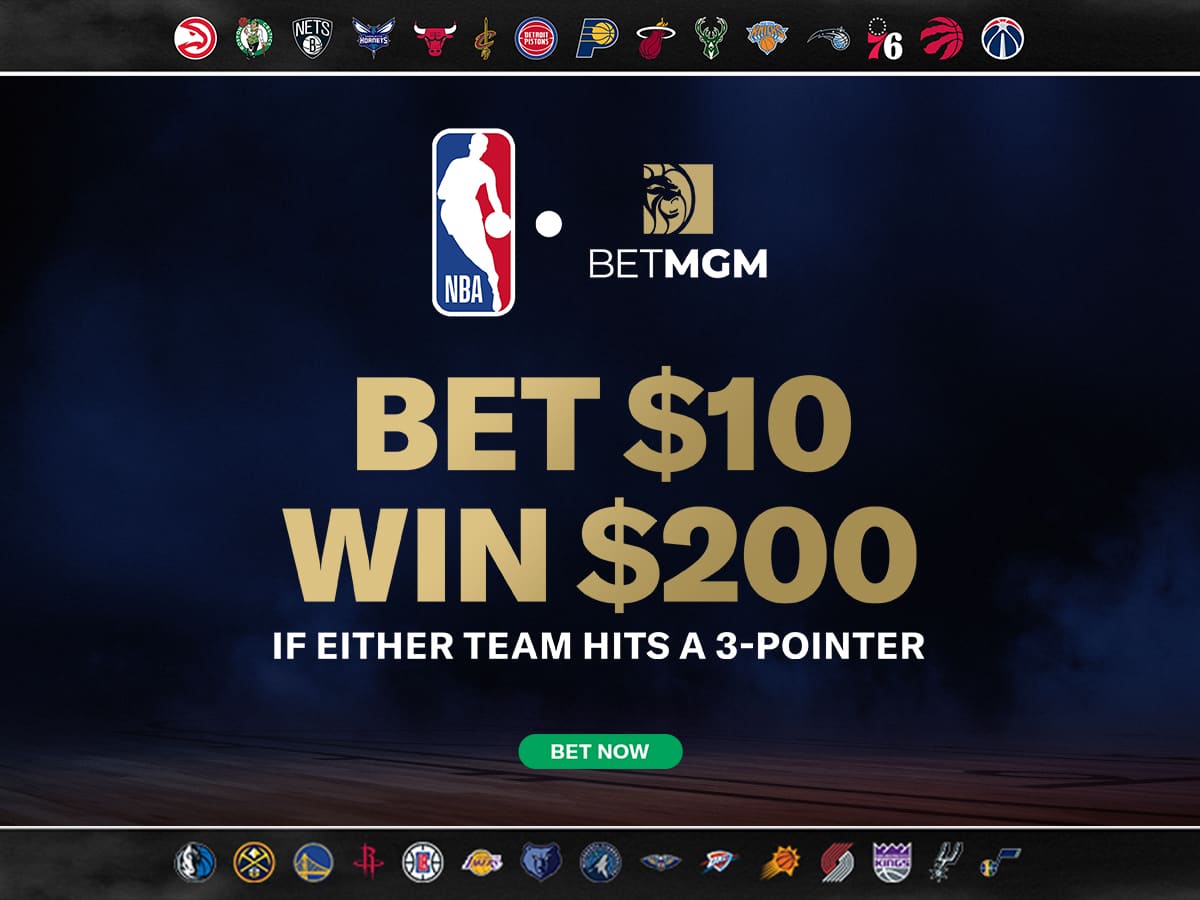 ---
Fantasy Hockey Waiver Wire: Best Pickups for Week 27 (Apr. 24 – May 1)
Seattle Kraken
Schedule: Tuesday, Wednesday, Friday, Sunday
The Kraken are the only team to play four times this week thanks to the rescheduled game on Sunday. They don't have many fantasy-relevant players, but a favorable schedule gives them some added value in Week 27.
Fantasy Hockey Waiver Wire Watch
Vince Dunn (D – 29% Rostered)
Dunn is finishing the season with a bang. He has six assists (three on the power play), 10 shots, six hits, and 13 blocks in his last six games. The defenseman plays on the top pair and power-play unit and totals over 20 minutes a night.
Jared McCann (C, W – 20% Rostered)
I suggested McCann in last week's article and he paid immediate dividends. McCann had four points (1 G, 3 A) in four games last week to go along with 13 shots. He'll continue to be in a position to put up points.
Matthew Beniers (C – 11% Rostered)
Matty Beniers is up from 2% rostered last week, and for good reason. He has five points (3 G, 2 A) in his first six NHL games with 12 shots on goal, five hits, and three blocks. The top draft pick is showing he can play in the NHL.
---
Chicago Blackhawks
Schedule: Monday, Wednesday, Friday
The Blackhawks are playing in the only game on Monday and in one of the five games on Wednesday. Chicago is a team to target early in the week.
Fantasy Hockey Waiver Wire Watch
Jonathan Toews (C – 25% Rostered)
Captain Serious has found himself back on the scoresheet recently. He has four points (all assists) in his last four games with eight shots on goal. He's not going to light the world on fire, but he could pick up a few points against the Flyers on Monday and Golden Knights on Wednesday.
Dominik Kubalik (W – 24% Rostered)
Remember this guy? He had 30 goals in the 2019-20 season and has just 31 goals in 131 games since. However, he has also found the scoresheet recently. Kubalik has two goals, two assists, and 10 shots in his last five games after missing almost a week.
---
Philadelphia Flyers
Schedule: Monday, Wednesday, Friday
The Flyers are the Blackhawks' opponent in the Monday game while also playing on Wednesday and Friday.
Fantasy Hockey Waiver Wire Watch
Ivan Provorov (D – 60% Rostered)
Grab Provorov for the final week if he's available in your league. He's turned it on offensively with eight points (4 G, 4 A), 36 shots, 15 hits, and 34 blocks in his last 11 games (heading into Sunday's game).
Travis Konecny (W – 25% Rostered)
Konecny is one of the last men standing for the Flyers up front. He had five points (2 G, 3 A) and 16 shots during his four-game point streak heading into Sunday's matchup.
James van Riemsdyk (W – 7% Rostered)
JVR is worth rostering in deeper leagues. He's been scoring recently with four points (three goals) in his two games before Sunday's contest.
---
Winnipeg Jets
Schedule: Wednesday, Friday, Sunday
You can wait a few days to pick up Jets players. They play in one of five games on Wednesday and then in the lone game on Sunday.
Fantasy Hockey Waiver Wire Watch
Paul Stastny (C, W – 19% Rostered)
Stastny has made the most of his opportunity on the top line. He had seven points (3 G, 4 A) and 15 shots during his five-game point streak prior to being held off the scoresheet against the Rangers and Hurricanes. With matchups against the Flyers and Kraken this week, Stastny should find himself back on the scoresheet.
50%+ Rostered Players
I would also recommend picking up any Jets players that are rostered in more than 50% of leagues. There's a wide gulf between the Jets' top players and then Stastny (and the rest).
---

Fantasy Hockey Playoffs Week 27: Teams to Stream
You should be looking to stream teams that play on Wednesday this week: Arizona Coyotes, Dallas Stars, New York Rangers, Vegas Godlen Knights, Los Angeles Kings, Montreal Canadiens.
If you have any questions about players to pick up on these teams, or any players in general, feel free to reach out to me on Twitter (@RGilbertSOP), in the Reddit comments, or in the SGPN Slack for any questions!
---
Fantasy Hockey Playoffs Week 26: Teams to Avoid
Basically everyone else. Over half the league only plays on Tuesday/Thursday/Friday.
---
RELATED CONTENT