This evening, the NHL treats its fans with a heavy dose of action. We have an 11-game slate on the books with many opportunities to profit. Below is a preview of tonight's best bets and picks. Best Bets will be in BOLD in each game preview.
NHL Picks and Best Bets for Thursday, April 21st
Bruins (47-24-5) @ Penguins (43-23-11)
These two teams played each other just five days ago when the Bruins beat the Penguins in a tight 2-1 matchup. However, the Bruins played at home, and the scene reverts to Pittsburgh this evening. The season series is tied 1-1 as we enter tonight's tiebreaker.
The Bruins are laying +105 on the ML this evening, which will be my pick in this game. The Penguins are 3-7 in their last ten games and 2-6 in their previous eight. The Bruins have also been very reliable on the road; they are 12-4 in the last 16 games away from home.
Both teams will be missing high octane players in David Pastrnak and Evgeni Malkin, which could lend more upside to another low-scoring affair. However, I'm staying away from the total in this game. The Penguins could start Louis Domingue this evening, and his lack of experience scares me. Domingue has played just two NHL games in the past two seasons.
NHL Picks: Bruins ML + Bruins +1.5 + Under 6 Goals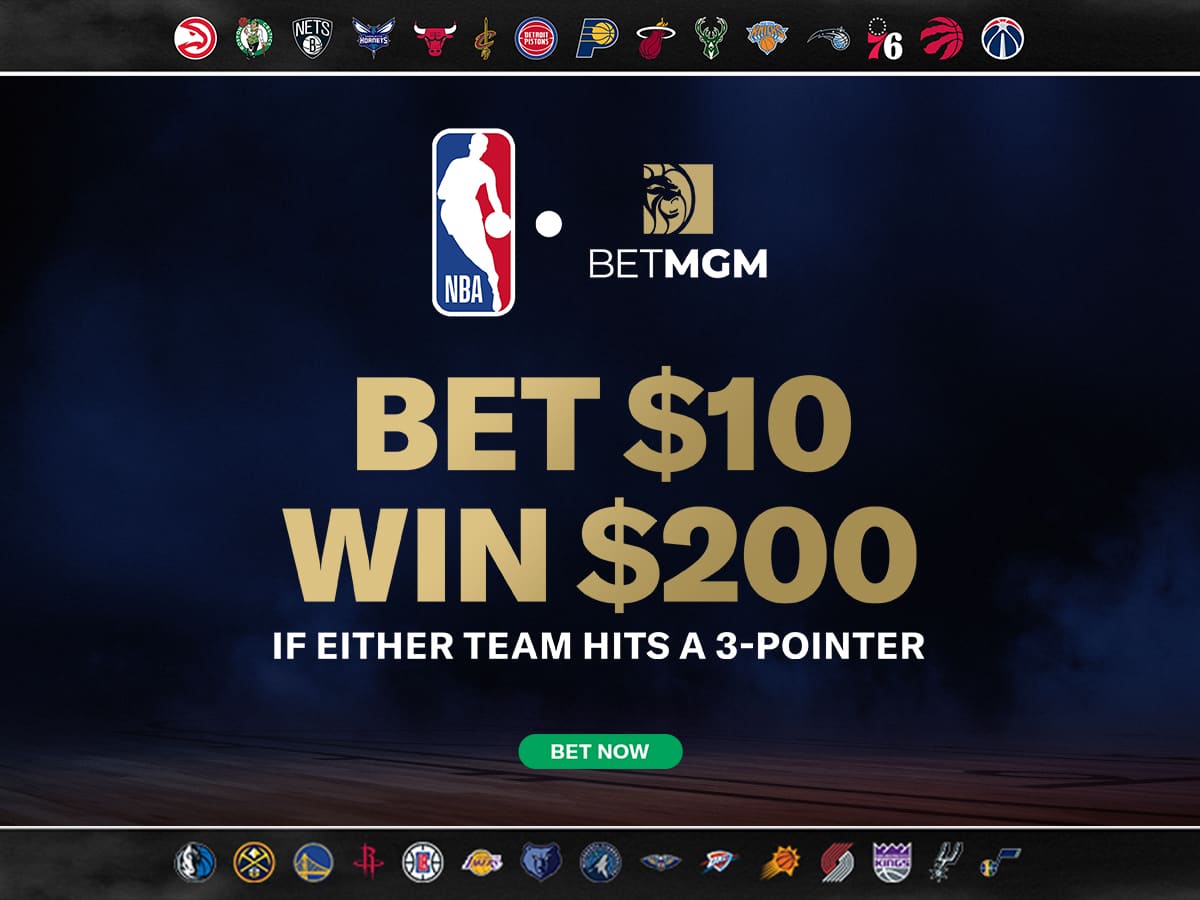 ---
Sabres (29-38-11) @ Devils (27-42-7)
This game is a tougher matchup to evaluate. We have two teams with poor season totals who lack consistency and have poor backend play. The Sabres are 0-2 against the Devils this year, but I'm riding with them this evening. In their last ten games, the Sabres are 5-5 and have found their stride offensively.
The Sabres have scored less than three goals in a game just twice in their last ten games, and they've hit the over in ten of their previous 15 games. The Devils are coming off a great game against the Golden Knights as +265 dogs; however, they're the favorite tonight. The Devils are just 12-9-2 when playing as a favorite, which isn't a buyable trend, in my opinion.
If you're not comfortable taking either team ML, I recommend taking the Sabres +1.5 or riding with the over 6.5 goal total. I feel very safe with either selection.
NHL Picks: Sabres ML + Sabres +1.5 + Over 6.5 Goals
---
Red Wings (30-37-10) @ Panthers (55-15-6)
I'm not getting cute with this one. I'm going with the Panthers, who are above and beyond the better club. The sportsbooks agree, as the Red Wings are laying around +450 at most sportsbooks. Unfortunately, the Red Wings lost to the Panthers 6-1 at home just four days ago. I believe the Panthers can also cover -1.5 goals in this game; your book may only offer -2.5; I recommend buying a goal if that's the case.
The Red Wings are 4-10 in their last 14 games and are 4-9 in their previous 13 games on the road. They face a top-three team in the NHL, so I repeat, don't get cute!
NHL Picks: Panthers ML + Panthers -1.5 + Under 7 Goals
---
Flyers (23-43-11) @ Canadiens (20-46-11)
Here is another matchup with two teams playing bad hockey. Both clubs are 2-8 in their last ten games, plus both teams come in with six-game losing streaks. I'm leaning towards the Flyers in this matchup, but realistically I don't see myself taking either team's money line.
The best play here is to take the Flyers +1.5 on the puck line and hope their offense stays alive on the road. They've been scoring at a more consistent rate over the Canadiens. In three of their last ten games, the Canadiens were shut out. However, the Flyers have hit the over in 10 of their previous 15 matchups. The Canadiens have hit the under in five of their last six games.
NHL Picks: Flyers ML – Flyers +1.5 – Over 6 Goals
---
Jets (35-31-11) @ Hurricanes (49-20-8)
This matchup is a game I believe everyone should get action in. I'm leaning heavily on the Hurricanes in this one as they are favored -250 playing at home against a sub .500 team in the Winnipeg Jets. The Jets have come undone as they are just 3-7 in their last ten games, and now they have one of the NHL's best on the books this evening.
The Hurricanes have fell victim to a few recent trap games. Looking back to the 0-3 stinker against Detroit and a matchup earlier in the month against the Sabres, they split a back-to-back series. These performances don't scare me, and they shouldn't scare you.
The Jets don't match up well against Carolina, and they will be without Mark Scheifele this evening, further declining any upside the offense may have had against one of the best defenses in the league. The Hurricanes have allowed the 2nd fewest goals this season, and I trust them even with Frederick Anderson sidelined; they are the better all-around squad from top to bottom.
NHL Picks: Hurricanes ML – Hurricanes -1.5 – Under 6.5 Goals
---

Rangers (50-21-6) @ Islanders (35-31-10)
As much as I love making money on the New York Rangers, this matchup gives me trap game vibes. But, of course, it could also be because I've cashed on the Rangers in three straight games; a fourth seems too good to be true. The Islanders aren't an easy win for NHL clubs right now; they're 5-5 in their last ten games; they actually shut out the Rangers on the first of this month.
The Islanders are also 8-2 in the last ten games at home and have played the Rangers tight in recent matchups. The under has cashed in five straight matchups between these two clubs. So that's where I lean for my best pick in this matchup.
I think the Islanders are a top candidate for an upset pick in tonight's vast NHL action, but I won't be making a money line or puck line selection. Instead, I feel most comfortable riding the trend on the under 5.5 goals.
NHL Picks: Islanders ML + Islanders +1.5 + Under 5.5 Goals
---
Maple Leafs (51-20-6) @ Lightning (46-22-8)
The Maple Leafs come into this game with a red hot 8-2 record in their last ten games. However, Auston Matthews is on the injury report with a questionable tag, and they're on the road. The Tampa Bay Lightning are just 4-6 in their last ten games, but clearly, the sportsbooks believe playing at home is enough to make them the favorite.
This game is another matchup where I feel safer grabbing the game total rather than making a straight-up or puck line selection. I'm typically averse to taking any game over seven total goals, but we have two offensive juggernauts in this one. Both teams have hit the Over in eight of their last 11 games.
The two clubs played each other three times this season, and two of those games had totals of at least eight goals. Toronto holds a 2-1 lead in the season series. I'll ride with them and the Over just so long as Matthews plays. Make sure he's in the lineup tonight before placing the Leafs in any cards or parlays.
NHL Picks: Maple Leafs ML + Maple Leafs +1.5 + Over 7 Goals
---
Canucks (38-28-11) @ Wild (48-21-7)
This matchup will be a great game between two hard-working teams this season. Both teams are scoring in bunches through their last five games, pushing me to avoid the risk of selecting a winner and riding with a trendy game total pick. The Canucks have 25 goals in their last five, and the Wild have 20. I'm not suggesting we're looking at a 5-4 game based on these averages, but it wouldn't surprise me the slightest.
While the two clubs have scored plenty against their recent opponents, the under has cashed in four of the last six matchups between Minnesota and Vancouver. However, I'm not buying that trend at this time, both teams are rolling right now, and I expect fireworks tonight!
I still like the Wild to win, but it will be a close game, so I don't recommend throwing any money line, or puck line pick into any parlays or big stacks. The Wild won the previous two meetings this season, and I believe they'll make it their third at home tonight.
NHL Picks: Wild ML + Vancouver +1.5 + Over 6 Goals

---
Stars (43-29-5) @ Flames (47-20-10)
I'll be riding with the red-hot Calgary Flames in this game. They've won 7 of their last ten games, and they get the struggling Stars playing in back-to-back days. The Stars have allowed 11 goals in their previous two games and are just 4-6 in their last ten games.
The Stars have just three games with 3+ goals in their last ten games, so I don't suspect they have what it takes to beat a team in Calgary who plays terrific defense and has eight games in their last ten where they scored at least three goals.
We could see the Flames shutout Dallas in this one, the Stars are freezing cold, and recent trends don't offer bettors any confidence for an upset or trap pick.
NHL Picks: Flames ML + Flames -1.5 + Under 5.5 Goals
---
Blackhawks (26-40-11) @ Kings (41-27-10)
The Blackhawks have won just two games in their last ten. So there shouldn't be a big push to get them on any tickets this evening. The Kings are a better team defensively and have been far more consistent this season. So the Kings should be the outright pick in this one; I won't get cute with any puck lines in this game; the Blackhawks can still score their fair share of goals.
The Blackhawks are playing in back-to-back days on the road, offering them even less upside to bring home a +200 money line pick. It's tough to dog Chicago, as I'm a lifelong fan of their hockey production. However, this team doesn't have it!
I also like the over in this game. The two clubs have hit the over in four of their last five games when playing in Los Angeles. In addition, the Blackhawks have hit the over in five of their last six road games.
NHL Picks: Kings ML + Blackhawks +1.5 + Over 6 Goals
---
Blues (46-20-11) @ Sharks (30-34-12)
The Blues are soaring as they've won nine of their last ten games. Conversely, the Sharks are 1-9 in their previous ten games. I think you know where I'm going with this one. The Blues are a significant mismatch for the Sharks right now, even on the road. St. Louis is also 5-1 in their last six matchups against the Sharks.
I'm not blinking with this one, and you should keep it simple, just the same.
NHL Picks: Blues ML+ Blues -1.5 + Under 6 Goals