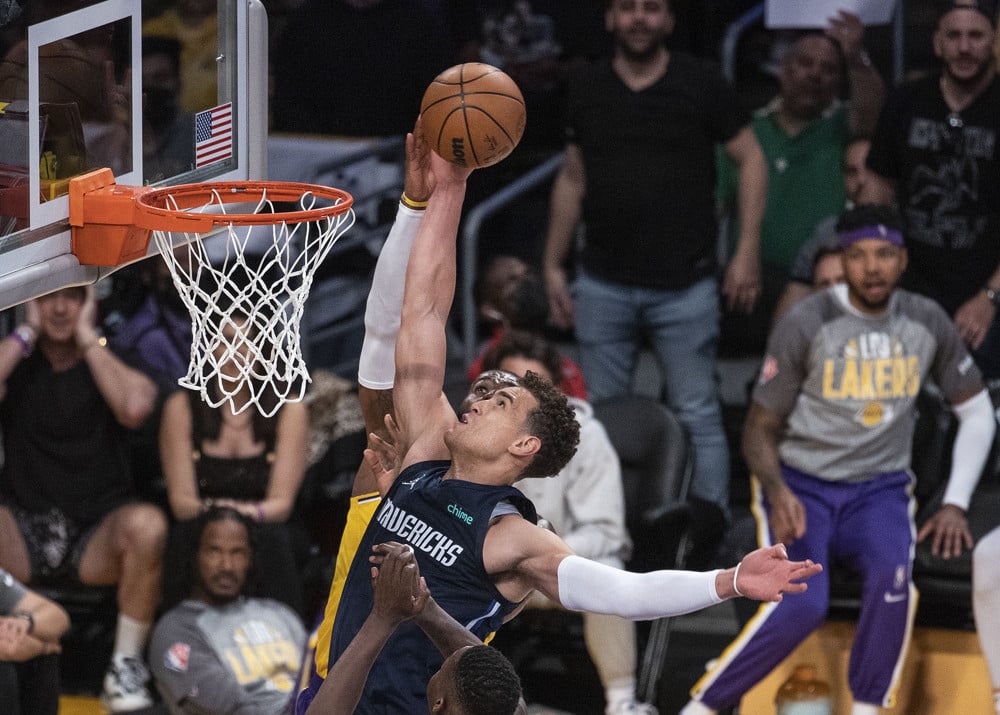 Fantasy Basketball Championship Waivers
We have just one week left of the fantasy basketball season. Every start counts, and each addition and drop we make is super crucial! There's still plenty of value on the waiver wire to help us secure the final victory we need to bring home a fantasy championship. This article features players with low ownership rates who play at least four games during finals week.
Killian Hayes has had an impressive week for the Detroit Pistons. He's played 29+ minutes in five of his last six appearances and is contributing at every level. Hayes mixes in healthy scoring with a tandem of rebounds, assists, and consistent defense. He's averaging 32.86 fantasy ppg in the last week. That's roughly 12 points higher than his season-long average.
He's averaging 11.7 points, 6.3 rebounds, and 5.0 assists in his last three starts. He has missed recent games with a head contusion, but he appears to be back at full health. If Hayes is healthy, he should be rostered in fantasy basketball; his well-rounded stat collecting makes him a target in points-based and category scoring leagues alike. His last game also featured two steals and three blocks; Hayes can do a little bit of everything.
He's likely available in your league; feel free to pursue him without any concern. Hayes and the Pistons play in four games this upcoming week; he'll provide plenty of value.
Killian Hayes TOUGH defense leads to the slam! ????pic.twitter.com/AX7geX8ZH8

— Pistons Nation (@PistonsNationCP) March 22, 2022
The Portland Trailblazers cannot catch a break regarding injuries this season. The franchise is still dealing with a cluster of injuries despite dismantling the team at the trade deadline. The Trailblazers are missing Anfernee Simons, Justise Winslow, Trendon Watford, and potentially Josh Hart. These players hold day-to-day injuries, making it challenging to predict the Trailblazers lineup night in and out.
We know that when McLemore gets minutes, he puts up shots, and where there are shots, there's production. McLemore isn't a prolific player, but he's utilized as a volume shooter when he gets minutes. However, McLemore doesn't do a lot other than score. His value is steady in points-based scoring leagues, but not so much in category leagues.
McLemore is averaging 26.48 fantasy ppg through the past week; that's roughly 12 points higher than his season-long average. Despite not grabbing many rebounds or any assists, he still does record steals and gets to the free-throw line; he could be a solution to those categories.
He's just 13% rostered, and just like Hayes, he plays in at least four games this upcoming week. I like the early matchups against the Thunder and Pelicans! Then, the Trailblazers close the week with back-to-back games with the Spurs.
In the 2nd quarter last night, Ben McLemore shot a 3, immediately turned to the ref to complain about a foul before seeing if it even went in, and drained it. Steph-like pic.twitter.com/sgQFCpXYkL

— DGC (@Itamar_17_10) March 26, 2022
While Corey Kispert doesn't provide the highest ceiling in fantasy basketball, he does offer a reliable floor. He's been playing a ton of minutes recently and should be a safe start during championship week. Despite the minutes, the production can be shaky at times; however, I see a few upcoming games where the Wizards could fall apart early. Nevertheless, I like Kispert's upside to stay on the floor regardless of any blowouts.
Kispert has scored double digits in five of his last seven games. His defense is solid; he's recorded five steals and three blocks in his previous seven games. He also adds to any three-point shooting categories.
Kispert fails to rack in high numbers with rebounds and assists; these areas hold him back, but he still provides a steady 20 fantasy ppg with his current minutes. I'll roll the dice with his four starts this coming week.
With this triple, @corey_kispert set a @WashWizards franchise record with 17 games with 3+ threes as a rookie! pic.twitter.com/2kF7N2ndX4

— NBC Sports Wizards (@NBCSWizards) March 22, 2022
PF/C – Trey Lyles – 16% Rostered
Trey Lyles has played exceptionally well after Domantas Sabonis went down with a bruised left knee. It's uncertain when Sabonis will return or if at all. Meanwhile, Lyles and his owners are reaping the benefits from more minutes and production. Lyles even recorded 18 rebounds in his last start!
Lyles averages 22.42 fantasy ppg this season; however, in the past week, he's up to 29.74. He can score, get rebounds, and makes three-point shots; not bad for someone who will lock down your PF/C positions.
Lyles is just 16% rostered and should be an instant click when combing the waiver wire. He's played 32+ minutes in four of his last five starts. It's a great addition to close down the season. Adding Lyles will bring you home a championship next week; add him before your opponent does!
TREY LYLES pic.twitter.com/oQysJgC7rP

— chimezie metu fan ???? (@Kings_Insight) March 24, 2022
Dwight Powell seems to have found his swing in this Dallas Mavericks frontcourt. He's been very consistent the past week, and I believe we can trust him to do it again during your fantasy basketball finals. Powell is bound to be another league-winning addition.
Across the past week, he's averaging 34.24 fantasy ppg, despite averaging just 19.0 on the season. His numbers are becoming far more consistent despite the fact he's not hitting over 30 minutes per game. He's getting anywhere from 21-27 minutes per game.
Powell takes excellent care of the basketball; he only has five turnovers in his last ten games. He's getting double-digit scoring with limited minutes plus a solid mix of rebounds with a slight upside for assists. Like every other player listed, Powell also plays in four games this upcoming week; grab his value before it's gone!
Dwight Powell coming through ????pic.twitter.com/4SXfJ3pt4s

— Mavs Nation (@MavsNationCP) March 26, 2022

Related Content