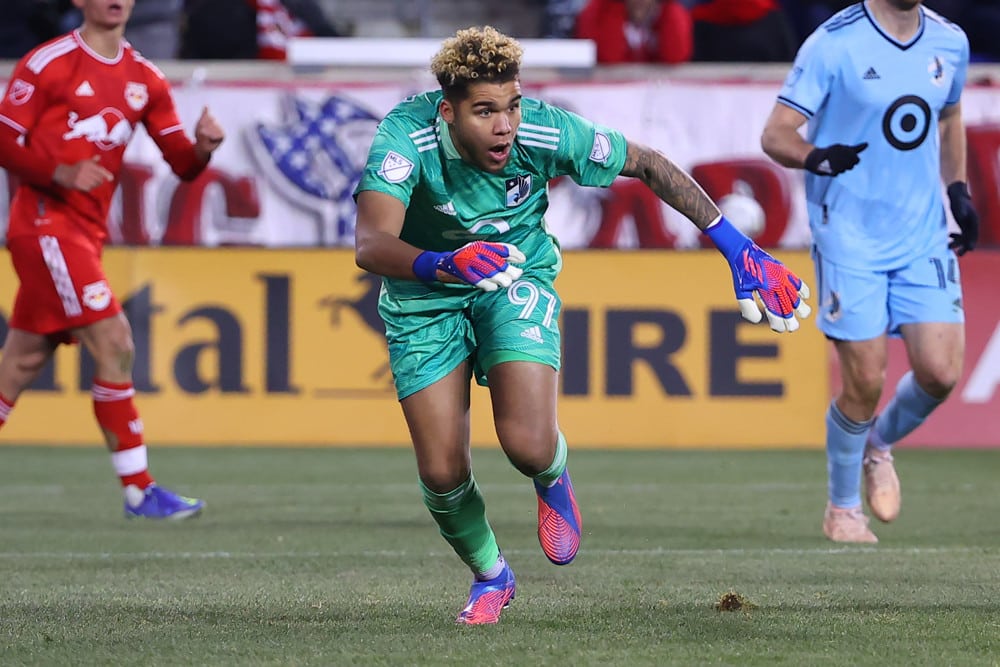 It was a wild Week 3 in MLS, that's for sure! We had multiple teams record their first loss of the season, we had an unbelievable GK performance which included eight saves with one from the spot. We had an unbelievable THREE goal comeback win from Salt Lake in the final TWELVE minutes of the match! I'm sure Week 4 will not disappoint as I am seeing a lot of good value on the board right now. Here are my MLS betting & gambling picks for Week 4.
NYCFC vs Philadelphia
Date/Time: Saturday (3/19) @ 1:00PM EST
I Like the way both of these sides are playing to start the MLS season. Although NYCFC is coming off a loss in the CONCACAF quarter-final game, they have been playing very well in their respective league. The only downside I see with NYCFC is that although they have only let in two goals this season, they are giving up some pretty big chances and have been lucky to have not conceded more. Their npxG (Non-Penalty Expected Goals) is 4.4, which is obviously more than double what their actual GA (Goals Against) is. Their offense is averaging 1.33 goals a game and has only kept one clean sheet in three games this season. Philadelphia, on the other side, is also in good form. They have yet to lose in three matches and are conceding an average of 0.71 goals so far. Their xG numbers tell me that they have actually been playing good defense, but one thing that sticks out is the Sh/90 number of 12.67. They do not hold possession, as they are averaging just 39.4% possession in their first three games and are giving up enough shots a game for me to believe that the NYCFC offense will be able to capitalize.
H2H Stat: Seven out of eight matchups involving these two sides in Yankees Stadium have seen BTTS (Both Teams To Score).
Pick: BTTS (Both Teams To Score) (-120)
LA Galaxy vs Orlando
Date/Time: Saturday (3/19) @ 3:30PM EST
I will likely be looking to play Galaxy home games Over a lot as the season goes on, you'll see. They always seem to play better offensively in their own stadium. Galaxy is coming off a back and forth battle vs Seattle last week which saw them suffer their first loss of the season, 3-2. They, however, held 64% possession, had 14 shots (nine inside the box), two posts, and produced an xG of 2.34. They have shown this season that their offense can be dangerous but their defense can be very vulnerable when countered. Orlando has had a tough start to their campaign but I think it will take some time to mesh with the new players on the field this season compared to last season's lineup. They are producing over 10 shots a game, have held possession for an average of 57% in their first three matches, and are averaging just over a goal a game right now. I expect Galaxy to control most of this game and should come out with the win.
H2H Stat: The two matchups in LA have seen the home side score 4+ goals both times.
Pick: LA Galaxy TT (Team Total) o1.5 (-130)
Atlanta vs Montreal
Date/Time: Saturday (3/19) @ 4:00PM EST
Atlanta has won two and drawn one so far this season while Montreal has gone 0-3 to start theirs. Montreal is averaging less than a goal a game while conceding an average of 2.67 goals a game so far. Atlanta, on the other side, is averaging 1.7 goals a game and is conceding an average of 1.5 goals a game. Atlanta's npxG is 3.1, which is a little better than the actual number of five that they have given up this year. Atlanta is another team I like to target at home as they play very well in the dome, in front of their fans. Montreal has not kept a clean sheet in five straight games dating back to the end of last season and I expect that streak to continue as Atlanta has scored in every single matchup against Montreal.
H2H Stat: Atlanta has not lost to Montreal at home.
Pick: Atlanta ML (-140)
Minnesota vs San Jose
Date/Time: Saturday (3/19) @ 8:00PM EST
I am seeing goals in this one. These teams match up very well with each other's weaknesses. San Jose is a possession team, averaging almost 60% possession this season, while Minnesota is a counter team that will produce a bunch of good chances and doesn't need a ton of the ball to do so. Minnesota give up a lot of chances inside the box and was saved by an unbelievable goalie performance last game to record their first win of the season. San Jose did not play their best game last week but I expect them to bounce back this week and have really good success attacking this Minnesota back line. Minnesota has only kept one clean sheet this year and is scoring one goal a game but is facing a San Jose defense that is conceding an average of 2.67 goals a game with an npxG of 7.4 in three total matches. San Jose is averaging 1.4 goals a game to start this year and should have plenty of chances to raise that average in this matchup.
H2H Stat: Eight of their last nine head to heads have seen 3+ goals.
Pick: BTTS/Over 2.5 Goals (+115)

NY Red Bulls vs Columbus
Date/Time: Sunday (3/20) @ 2:00PM EST
This could be my favorite matchup this weekend, betting-wise. Both these teams have been scoring. Red Bulls are averaging 2.3 goals a game (even after being shut out last week where they should have scored at least 2-3) and Columbus is averaging 3.1 goals a game. Both sides are conceding over a goal a game, both sides are averaging over 17 Sh/90 and there has only been one clean sheet this season between them both. There is really not much more to say on this one, I look at this matchup, I look at the numbers and I think this is a line that Vegas has extremely undervalued.
H2H Stat: Seven of the last eight games played in NY between these two sides have seen 3+ goals.
Pick: Over 2.5 Goals (-120)
Related Content