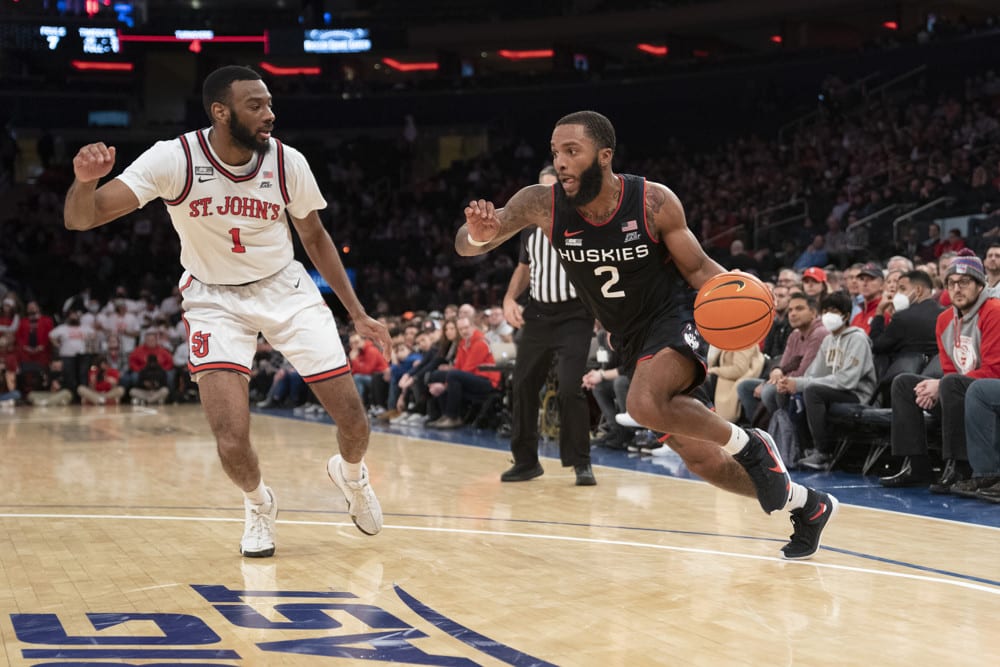 The college basketball mayhem of "Championship Week" is ready to go with conference tournament play all over the country and we are ready to look into the underdog plays on "3 Dog Thursday"
Host T.J. Rives is primed for this weekend from the ACC to the Big Ten to the Pac 12 to the Big East to go over it all. First, he welcomes Gary Segars of the "Winning Cures Everything" podcast and show back to our program. Gary has thoughts on Penny Hardaaway's upset minded Memphis Tigers in the American Conference in Ft. Worth, TX. Plus, he and T.J. discuss an SEC team or two that they like to pull a shocker or two for that tourney in Tampa Bay.
Next up, T.J. is talking Atlantic 10 tournament action in Washington, D.C. with Bill Rohland, the voice of the George Mason Patriots, as they ready to play Fordham in their Thursday opening round. Whom else does Bill like in this "Mid-major" tourney also? The guys also talk UConn and R.J. Cole's chances to pull some upsets in the Big East and maybe end up champs at the Garden? And, why does Bill like Iowa at the Big Ten with the opponents that the Hawkeyes have to get through to be in the final round?
It's all headed to "Selection Sunday" coming up this weekend, as we lead into the field of 68 teams and the 2022 tournament.
Hear it all on "3 Dog Thursday" and make sure to follow and subscribe on Apple Podcasts, Spotify, Google, etc.!!
Download the SGPN APP today https://sgpn.app and leave us a rating & review.
Support for this episode – WynnBet | IPVanish.com code "SGP" | PropSwap.com code "SGP" | StableDuel.com