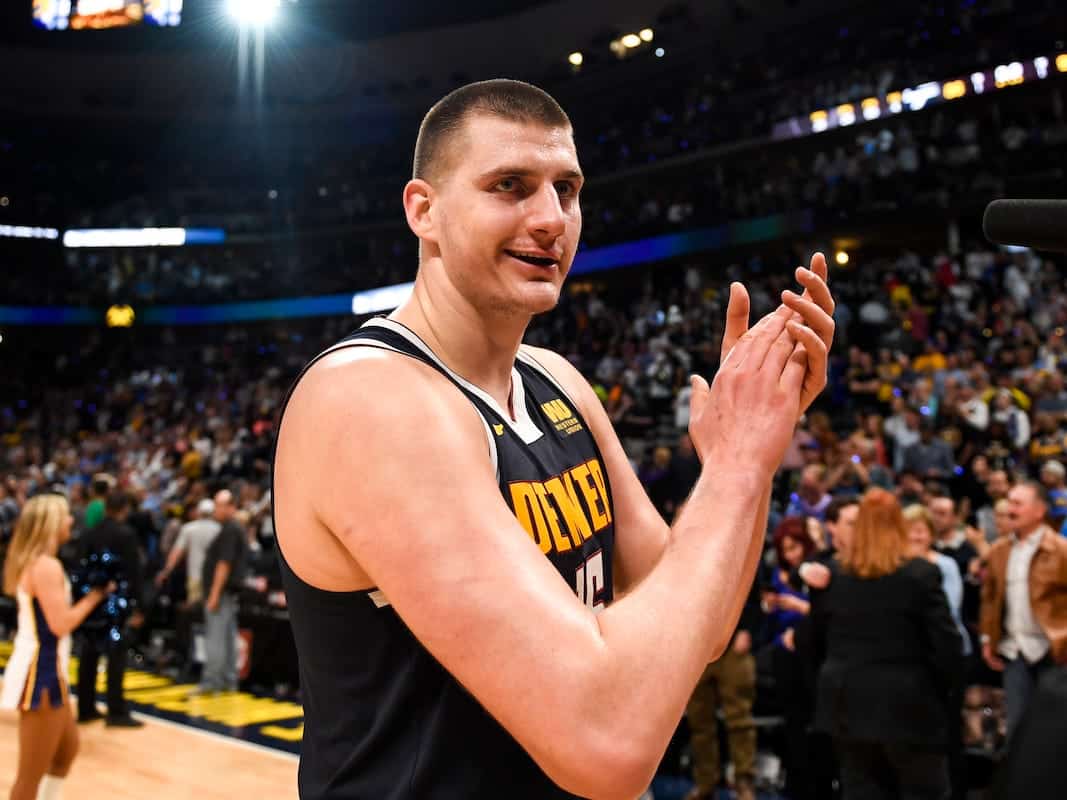 As the NBA season winds down, we have a rare two-game Thursday slate. However, that two game slate involves a Philly visit from James Harden's prior club. While all of the eyes will be on just how that goes, our eyes are on a NBA DFS lineup that can make us some cash. With less to choose from, check out some of the key plays we have for this week.
(NOTE: This NBA DFS lineup was made ahead of time. Always check for the latest injuries and inactives prior to lineups locking. )
NBA DFS Picks for Thursday – March 10th
PG – James Harden ($10,400) – PHI
I could rattle off a whole bunch of NBA DFS trends and whatnot for Harden, but does it matter? The bottom line is that he's got his old team coming into his new house. There's bad blood. I want Harden on my squad so when he posts that gnarly triple-double to show up the Nets, it directly benefits me.
Klay Thompson has gone for at least 16 points in four of his last five games. He's getting the rock and plenty of attempts. On top of all of that, Denver is really in the middle of a tough stretch in allowing three-pointers. They've allowed 13.7 over their last three games, which is bad enough to land in the bottom third. If that trend continues, it should only help this Splash Brother and your NBA DFS squad.
Right now, there are few players who I ever say are "must-haves" in your NBA DFS lineup – but one of them is Bruce Brown. Still only costing owners a meager 5.1k, Brown is putting up gaudy numbers lately. He has at least 35 fantasy points in each of his last three games. He's also filling out all parts of the stat sheet, which gives him a high floor.
At only 3.3k, I think a stab in the dark at Niang is a solid play for a bunch of reasons. The first is that he's relatively hot from deep right now. He's 10-23 from three-point range in his last three games. With that kind of volume and accuracy, he's a solid cheap option for your NBA DFS lineup.
Jokic is always a great option in NBA DFS. He rarely disappoints with a big score – which is why he commands such a big salary. However, I think that salary is clearly worth it because he's been on a roll lately – even by his standards. He recorded back to back triple-doubles and three in his last five games. He's averaging 15.3 rebounds a game over his last four, which is out-pacing his season average by nearly 1.5.
Since getting picked up by the Nets, Dragic is getting more and more use each time out. He's picked up a start in there, but even in his last game, where he was back off the bench, he's logging nearly 30 minutes. At this kind of NBA DFS salary, that volume alone is worth it. But he's also producing. He is averaging over 20 fantasy points a game over his last three.
Am I just trying to ride a hot hand here a bit? Yes, yes I am. Against Golden State on Monday, Rivers went off for 30 fantasy points from 15 points, four dimes and three steals. It was his best game by a wide margin, but if you're looking for a bargain bin pick for the end of your NBA DFS lineup – he's not a bad grab.
On Tuesday, we finally saw the return of the Andre Drummond that first got traded to the Nets. Not only did we see him exceed his last three point totals combined, but we also saw him do nearly the same thing with rebounds. That may seem like a big ask to maintain, but towards the beginning of February he was doing just that. He'd only have to do a fraction of it to be worth this NBA DFS salary.

Make sure to check out all the great NBA coverage we have to offer and be sure to listen to the NBA Gambling Podcast, which airs twice a week. This week the guys are breaking down all the best plays for the coming days.  
Related Content