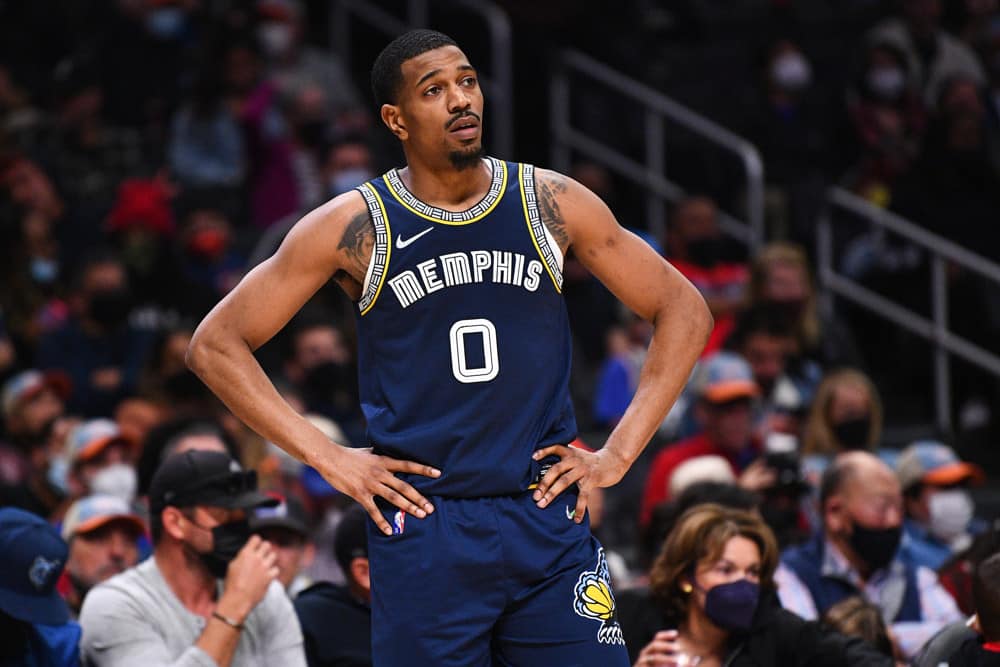 Just like that, we are racing up to playoff time in fantasy basketball. Whether you've got your spot in the playoffs clinched, or are scrambling to squeak in, now is as important of a time to utilize your league's fantasy basketball waiver wire as ever before. Here are ten players worth a look at.
(only includes players rostered in less than 50% of Yahoo Fantasy leagues)

Fantasy Basketball Waiver Wire: Best Pickups Mar 2nd
10.2 ppg, 4.9 rpg, 1.9 apg, 1.2 spg, 0.5 bpg, 1.9 3PT/G, 44.8% FG, 67.6% FT, 1.1 tpg
The recently contract-extended DFS continues to get the job done for the surging Mavericks, winners of eight of their last 10. Finney-Smith posted almost identical lines in his last two games for Dallas – 14 points, nine rebounds, two assists, a block, and two three-pointers two games ago; 16 points, nine rebounds, two assists, a steal, a block, and three three-pointers last night. He's my top recommended pickup this week.
10.0 ppg, 4.6 rpg, 2.7 apg, 1.6 spg, 0.5 bpg, 1.6 3PT/G, 38.6% FG, 73.3% FT, 1.5 tpg
I was able to grab De'Anthony Melton off waivers last week, and while I still lost (by a measly two points), I appreciate Melton's steady production. He's never flashy but always stuffs the stat sheet for you. Since the return from the All-Star break, he's averaged 11.3 ppg, 5.7 rpg, 3.0 apg, 1.3 spg, and hit five three-pointers in three games. Good stuff.
11.8 ppg, 3.3 rpg, 1.8 apg, 1.1 spg, 0.4 bpg, 2.0 3PT/G, 41.2% FG, 91.1% FT, 1.2 tpg
KCP keeps getting the job done, yet he keeps languishing on the majority of fantasy basketball waiver wires out there. Take his last three games, for instance – 17.3 ppg, 1.3 rpg, 3.3 apg, 1.0 spg, and seven three-pointers made. He checks most of the boxes on the stat sheet and is eligible at three positions. Sounds like a no-brainer if you have a roster spot to fill.

Kevon Looney – Golden State – PF/C – 24%
6.3 ppg, 7.6 rpg, 1.8 apg, 0.6 spg, 0.7 bpg, 0.0 3PT/G, 55.8% FG, 61.3% FT, 0.9 tpg
Hey – every pickup can't be a scorer. That's where Kevon Looney comes in. If you're looking for boards, decent assists for a big man, and a good shooting percentage, he's your man. Like last night, for instance – he only scored two points, but pulled down seven boards, dished out five assists, and got a steal and a block. Quality production for a fantasy basketball waiver wire player.
Jae Crowder – Phoenix – SF/PF – 34%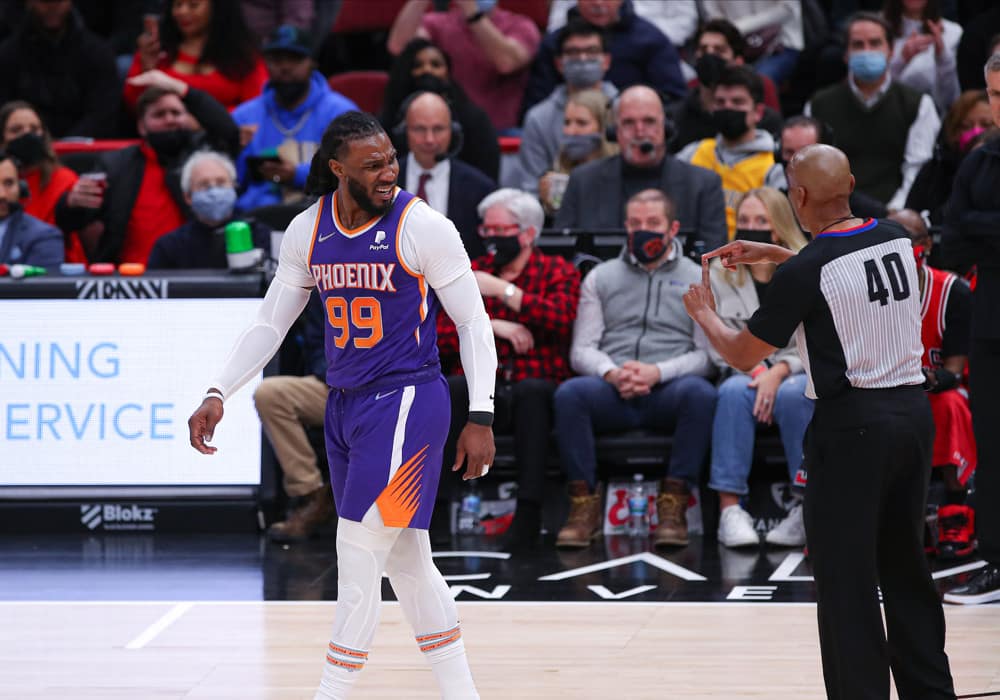 9.2 ppg, 5.3 rpg, 1.6 apg, 1.3 spg, 0.4 bpg, 1.8 3PT/G, 40.6% FG, 81.2% FT, 0.8 tpg
With Chris Paul on the shelf, now is the time to get in on Jae Crowder, as he'll be looked upon more now to put the ball in the hoop as well as facilitate the offense. And that he has done in the three games since the break, as he's averaged 11.7 ppg, 4.3 rpg, 3.3 apg, 2.3 spg, and hit eight three-pointers. Not too shabby for a fantasy basketball waiver wire player.
11.6 ppg, 3.2 rpg, 2.8 apg, 0.6 spg, 0.3 bpg, 1.9 3PT/G, 46.2% FG, 81.1% FT, 1.3 tpg
Kevin Huerter might not be having a 'breakout' year in Atlanta this season, but he's still posting the same solid stat line that he always has throughout his career. Not just a three-pointer shooter, he also gets you boards and assist, and shoots for a very high percentage.
Other fantasy basketball waiver wire players worth checking out: Alec Burks, Darius Bazley, Herbert Jones, Hamidou Diallo
Related Content