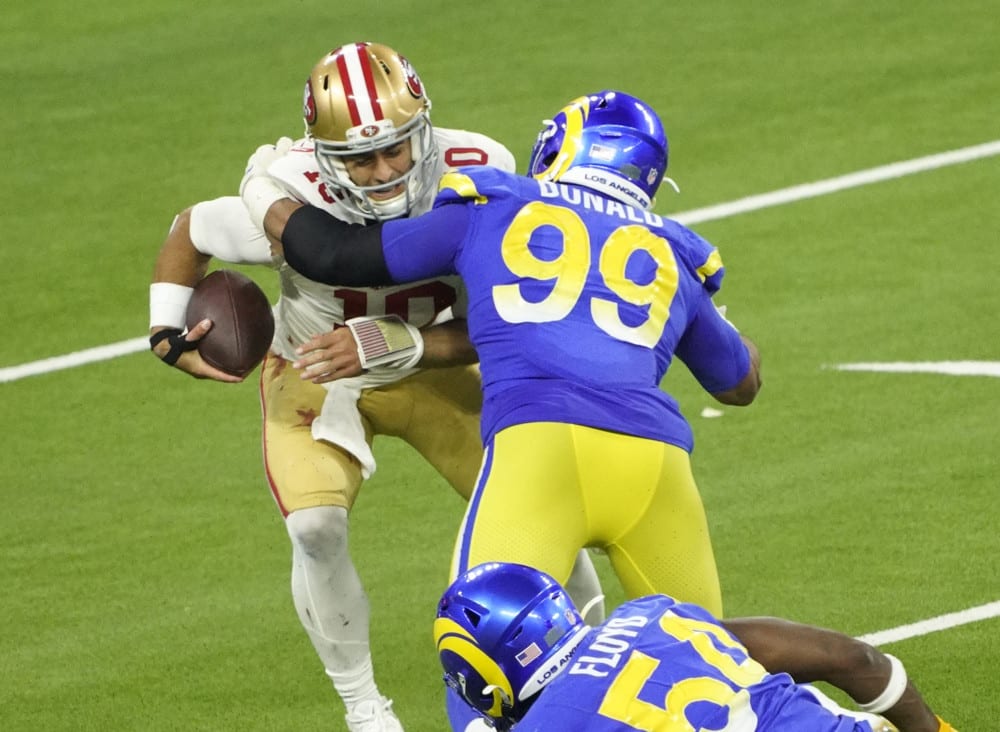 We are ready to go with Super Bowl 56 coming Sunday in Los Angeles as the L.A. Rams will take on the Cincinnati Bengals for pro football's World title. And hose TJ Rives and guests are ready to talk all about it on "Three Dog Thursday!"
First, TJ welcomes Brian Edwards senior handicapper with Vegas Insider and majorwager.com. Brian has got great insight, including on why he believes the Bengals are going to make it three consecutive wins as the Underdog in these NFL playoffs? Brian also has a couple of prop bets that he likes for this weekend's biggest game, as well.
Then TJ welcomes Ryan Kramer of the "Sports Gambling Podcast" back aboard and Ryan gives his thoughts on the matchup in Los Angeles. Plus, Ryan has props on everything from: the number of planes in formation for the flyover after the playing of the national anthem, to the most valuable player props and what kind of stats will the likes of Cooper Kupp or Joe Burrow put up in this game? And, TJ kids Ryan about his place- kicking skills down at the NFL radio row for the Super Bowl, too.
Then, our final guest joins the show as George Ofman, longtime Chicago sports radio reporter for 40 years, checks in with his memories of the Bears being in the Super Bowls past. Plus, George also has a great sports media podcast called "Tell me a story I don't know" and this week it features Kevin Harlan. Harlan will call the Super Bowl for the 9th consecutive year on Westwood One National radio. George also gives a couple of quick Insight on what he thinks will happen between L.A. and Cincy.
All is part of "Three Dog Thursday" and make sure to subscribe on Apple podcast Spotify Google podcasts, etc.!!
Download the SGPN APP today https://sgpn.app and leave us a rating & review.
Support for this episode – WynnBet | PropSwap.com code "SGP" | SoBet.io/SGPN | BettorFantasy.com/SGPN