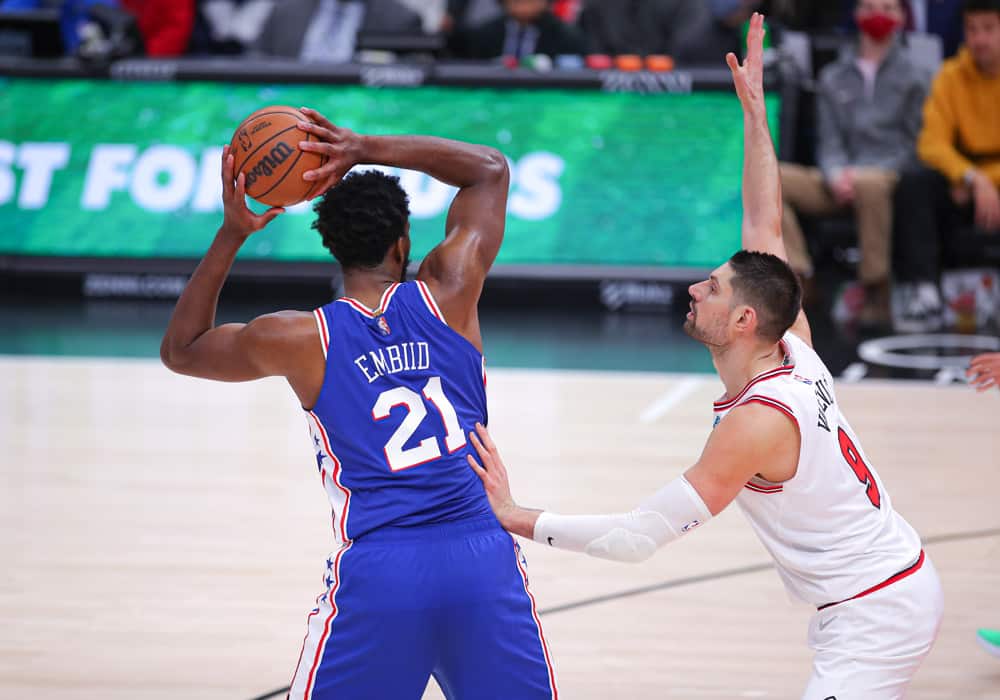 Although we're still ahead of the All-Star Game in the NBA, thoughts are already turning to who will be named the MVP in 2022. There are so many contenders this season from right across the league, with each putting in memorable performances week after week.

Will it be a repeat of last year, when we saw a new winner of the title when Nikola Jovic picked up the first MVP award of his career? Or will the name taking the crown be a more familiar face?

Let's look at the contenders who are in line for this year's NBA MVP.

Joel Embiid – Philadelphia 76ers



Embiid came 2nd to Jovic last season in the voting results, and he's again right up there in the rankings. Embiid has scored 30 points or more in eight consecutive games for Philly, which has seen him to be talked about in the same breath as the great Allen Iverson. NBA legend Charles Barkley has even said: "There's no one in the world playing better basketball." When you consider that he won the Eastern Conference Player of the Month Award in January, too, it's no surprise many are suggesting Embiid is the right man for the title.

Nikola Jokic – Denver Nuggets



The Serbian is looking to repeat the feat of Giannis Antetokounmpo by winning back-to-back MVP titles this year. Jokic has proved to be as reliable as ever out on the court for the Nuggets in his seventh season with the franchise. His 25-point triple-double against the Brooklyn Nets put him in the record books alongside Hall of Famer Wilt Chamberlain, as ESPN reported they're the only players in the history of the NBA with multiple 25-point triple-doubles on 80% shooting.

Giannis Antetokounmpo – Milwaukee Bucks


The 'Greek Freak' is having another remarkable season for the Bucks; he's been named a starter in the All-Star game for the sixth successive year, equalling the record of Kareem Abdul-Jabbar. His aggressive playstyle continues to be ruthless in and around the paint, so it's no surprise Antetokounmpo is the joint favorite in the Coral basketball odds for the MVP. He's another player who is breaking triple-double records; after surpassing the total of Michael Jordan, he's now 18th on the all-time list. There's no end to this guy's talents.

Kevin Durant – Brooklyn Nets


Durant is having another season to remember, which is certainly belying his age. The 33-year-old, now heading into his 15th year as a player in the NBA has been a real star for the Nets, and his four consecutive 27+ scoring games at the turn of the year proved that. Durant took the MVP title back in 2014; he's keen to get another, but he's also certainly putting in the hard yards to be in contention. He's in the top 20 players in terms of average time on the court, so the guy who can score from almost anywhere is in a great position to stay in line for the title of NBA MVP.

To keep up with all the latest on the NBA, NFL, NHL, Olympics, and more, remember to visit our homepage.