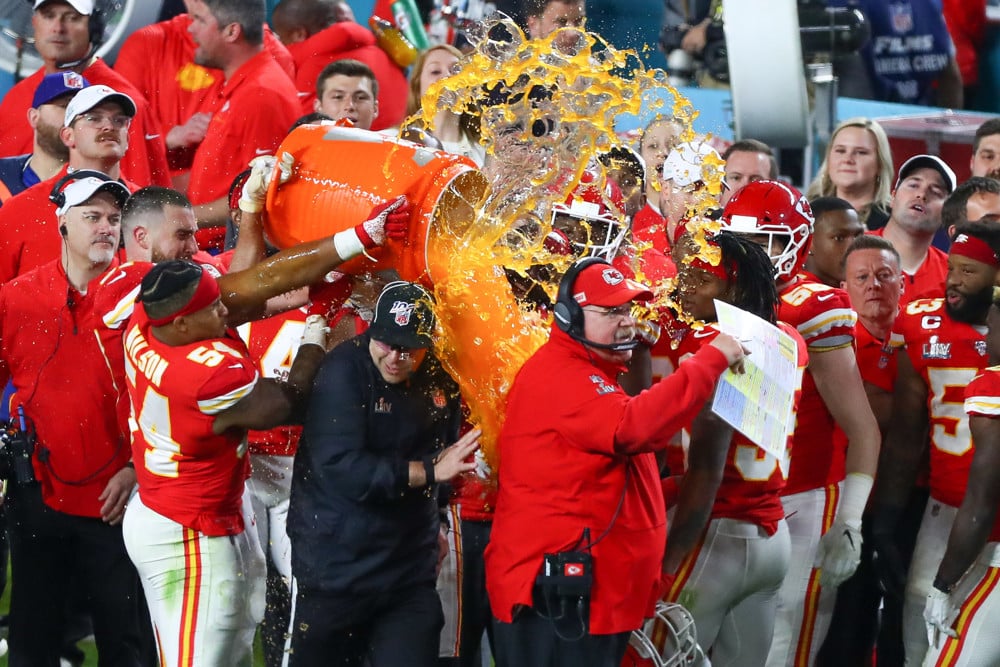 Super Bowl Prop Bets Exotic Edition
The guys (@GamblingPodcast) are broadcasting live from Super Bowl radio row giving out their exotic Super Bowl prop bets. First they're joined by former bookmaker turned content God Dave Sharapan (@SportsbkConsig) to explain some of his favorite Super Bowl bets and what it was like as a bookmaker when first score safety hit at the sportsbook. Then Sean and Ryan give their favorite bets for the Super Bowl National anthem, Super Bowl Gatorade shower, Super Bowl coin toss and much more.
Podcast Recap
It's Super Bowl Week and there's no better way to throw money around than on exotic Super Bowl props. First, they are joined by former bookmaker Dave Sharapan (@sportsbkconsig). Dave gives his point of view as a bookmaker on the first play safety prop hitting in Super Bowl XLVIII. Sean and Kramer tell their Cab Driver story from the night before which is an instant classic.
Then they get into their favorite props besides the Ben Skowronek TDs. Sean and Ryan continue their argument on the coin toss and Sean reveals who he believes is the "Team of Destiny when it comes to winning the coin toss". Following the coin toss they break down the much anticipated National Anthem and all of the analytics that go into it. Luckily, Sean does all of the necessary research on the flyover so you don't have to. Next, they talk additional props including Roger Goodell screen time, commercials, the halftime show, Gatorade color and much more.
Podcast Video
Podcast Transcription