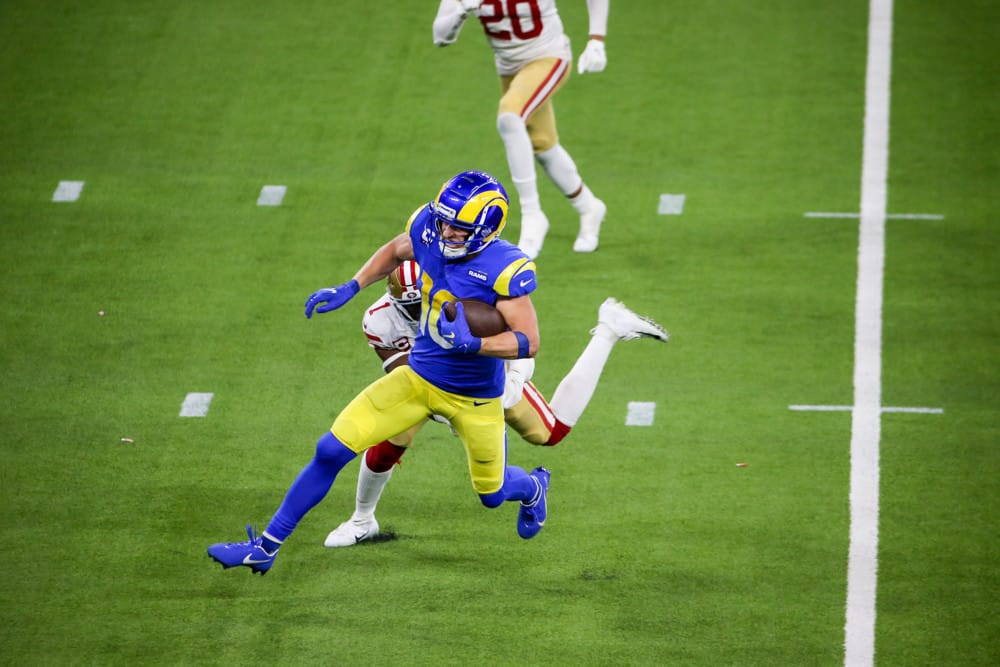 $100,000 Super Bowl Prop Contest
The guys (@GamblingPodcast) continue with their Super Bowl picks by announcing their free $100,000 Super Bowl Prop contest that is exclusively on the SGPN App. The contest includes Super Bowl prop bets surrounding Ja'Marr Chase, Cooper Kupp and Tee Higgins. Plus the guys do their best to make a case for Ben Skowronek going off.
Podcast Recap
The boys go live in a counter programming masterclass with the NFL Pro Bowl. Kramer isn't worried about it though and makes a great point that "our fans are football fans… that's NOT football" (3:00). Then Sean and Kramer brag about their 6-0 record on last episodes college basketball locks. They're on an absolute heater right now and Kramer promises to go big on the Super Bowl with his winnings.
Sean goes on to point out that there's no better way to lose money than getting a good number of heart palpitations over the course of the game (7:20). Also, the FREE $100,000 Super Bowl Prop Contest is announced and can be found exclusively on the SGPN app. – https://sgpn.app. "They say luck sits at the corner of opportunity and preparedness," Kramer says about the contest. Each prop is discussed on the show starting with the coin toss and ending with the points total of the big game.
The boys also get pumped up for the $28,000 they're going to make on their Ben Skowronek props which you'd be a fool not to tail (14:20)!
Podcast Video
Podcast Transcription