Valorant is a classic first-person shooter tactical game developed and released by Riot Games. It was launched on June 2, 2020, and stepped into the eSport World. Since its first day in the game industry, it has significantly benefited from the hype of both Riot Games and League of Legends. Thanks to this, Valorant, which managed to become popular in a very short time, became able to compete with CSGO, which is considered one of the biggest FPS games. 
The most significant impact of this situation was experienced in the eSport online betting industry. Because of the rapid growth of the game, new Valorant bets and options have been added in the eSport industry. The game's popularity continued to increase rapidly, especially when bettors discovered how easily they could make money after understanding the meta of Valorant and many other competitive games.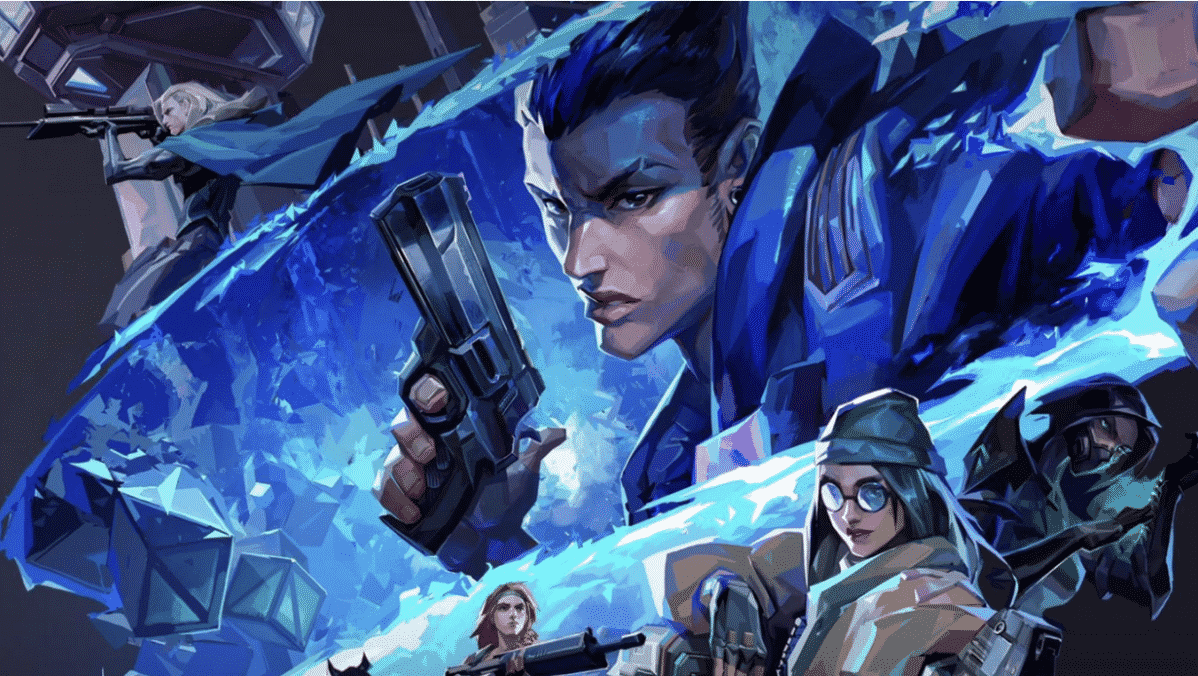 There are many reasons behind Valorant's rapid rise. It is currently a candidate to be one of the best competitive FPS games globally, as it combines the hero abilities of Overwatch, the in-game economy of CSGO with gun spray mechanics, and the tactical team game system Rainbow Six Siege.
What is Valorant? Introduction to Valorant Betting
If you have decided to bet on Valorant, you need to understand the game's mechanics well. However, the best answer to the question what Valorant is would be its similarity to CSGO. In short, Valorant has a maximum of 25 rounds, and teams must win 13 rounds to win. Aiming, movement, and some tactics in the game are exactly the same as in CSGO. 
The biggest difference is the characters in Valorant, and each character has their own abilities. These skills can be the biggest factor in a team winning the match. That's why when you decide to place Valorant bets; you need to know how the current meta works. Knowing enough about agents and the structure of the weapons in the game will make you a seasoned Valorant bettor.
Valorant eSports
Valorant is a game designed to be online competitive. 5v5 teams fight on selected maps and try to win. In a game of high-level competition, eSport tournaments are indispensable. In particular, the Valorant Champions Tour held in 2021 witnessed fierce competition. There is also a tournament system with different stages, with Challengers and Masters series to participate in VCT 2021. Dozens of teams from all over the world give us a visual feast to join in the VCT and then become the Champion.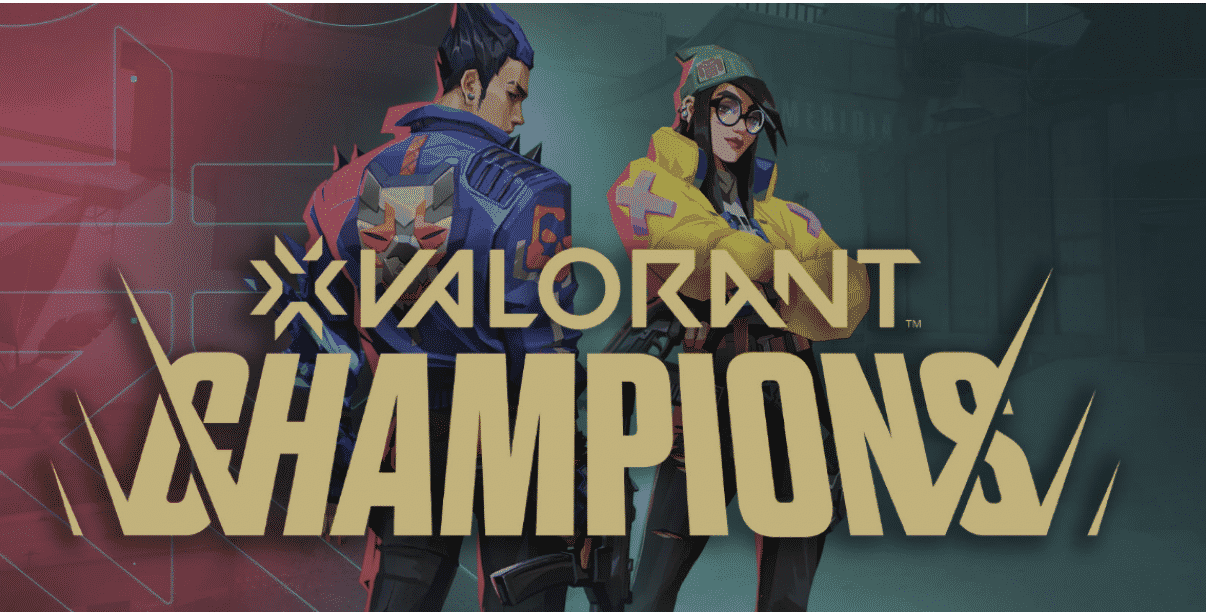 Valorant eSport Bet Types
If you are not betting on eSports tournaments for the first time, you should be familiar with other games. However, if we want to make a brief note, you have the options to bet on teams, maps, and players in general in Valorant. Valorant Bet Types are as follows;
Score Prediction:

Valorant matches usually consist of 3-map series. Sometimes, it can be in the series of 5 maps in the qualifiers. You need to know the teams well to predict the score. For example, you can bet on end-of-match scores such as 2-1, 2-0, 3-2.

Match Winner:

It is a classic betting option. At the end of the match, you choose the winner of the team.

Map Winner:

These are the bets where you will try to predict which team will win for each map.
Valorant Handicap Betting
Apart from the above betting options, there are two more types of bets. These are Match-Up Handicap and Total Maps Played Over/Under. So, let's see what handicap bets mean in Valorant.
Match Up Handicap: For example, G2 Esports was defeated 1-2 in a match against Gambit. And you gave +2.5 handicap to G2 eSports in this match. That's when you win 3-2. However, this only applies to Bo3 matches. 0.5 handicap equals 1 point in Bo5 matches.
Total Maps Played Over/Under: As you understand, in this type of bet, you have to predict the total number of maps to be played. Again, for example, let's say you place a bet on -2.5 handicap total maps on the Navi – Team Liquid match. And the match ended with Navi's 2-0 win; then you won the bet. If you had played +2.5 handicap and the match had gone from 1-1 to the third game, you would still have won. That's all you need to know.
What Should We Consider When Choosing Valorant Bookies?
Every bettor's biggest problem is finding a reliable eSport betting site. Because sometimes, there may be problems with payment methods, a variety of eSport games, and technical support. That's why we have prepared some criteria for you to determine the best Valorant betting site.
Fast and Easy:

Take care to use a website that is fast and has the highest user experience. In addition, being mobile compatible is an indispensable detail for an eSport betting site.

Reputation and Security:

Nobody wants to bet on a betting site with a history of scandals. To learn about the betting site by using customer feedback sites like Trustpilot.

Bonus and Promotions:

These are the most indispensable bonuses and promotions of eSport betting sites. Especially the first registration or welcome bonuses motivate bettors and encourage them to bet. When making your choice, choose sites that distribute generous bonuses.

Payment Methods:

Online Betting sites

that host Cryptocurrencies and various payment methods are always one step ahead. Because some users attach great importance to anonymity.

Customer Support:

You definitely want to use a betting site that provides solutions to the problems you experience while betting or after.

eSport Game Variety

: The game variety is the most important factor for eSport bet lovers. We can say quality for sites with dozens of games such as CSGO, Valorant, Dota 2, LoL, R6, Rocket League, COD, Hearthstone, World of Warcraft, and Starcraft 2.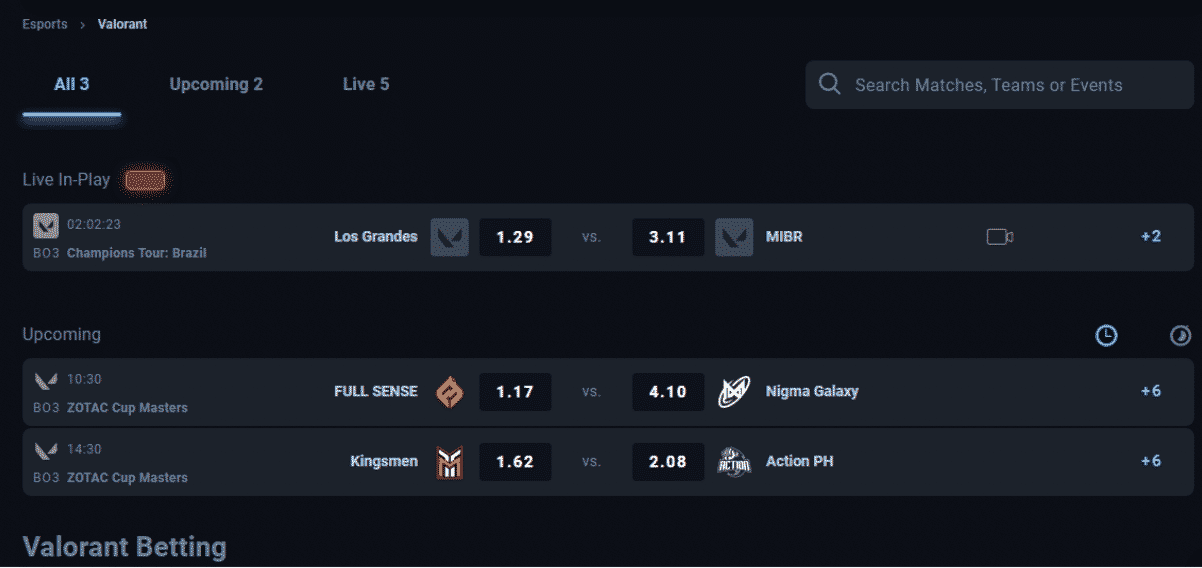 Valorant Betting Tips to Win
Although Valorant is a much newer game compared to other eSports games, it is not difficult to grasp the game's mechanics. That's why you can win in Valorant bets with a few small tactics.
Focus on the In-Game Economy
One of the biggest factors for teams to win in Valorant is the economy. Because in the game, you spend money to buy powerful weapons, armors, and abilities. Therefore, the purchases made by the teams in the game or the eco-buys they make for savings are extremely important. It would be a smart move for Valorant bettors to follow them in-game. In this way, you can grasp the playing style of the team and how professionally they acted to achieve the win.
Meta is perhaps the most important criterion when it comes to competitive eSports games. Because balance patches are applied periodically by the producer companies of the games, in these patches, some weapons or agents can be nerfed. Following this and strategizing according to these meta patches will lead you to victory.
For example, according to the latest patch, the Valorant Agents Tier List is as follows;
S-Tier: Astra, Chamber, Jett, Skye, Sova, Viper
A-Tier: Breach, Cypher, Killjoy, Neon, Raze, Reyna, Sage
B-Tier: Brimstone, Kay/o, Omen, Phoenix, Yoru
Check Statistics by Watching Tournaments and Streamers
Hundreds of matches are played in tournaments held at certain times of the year in Valorant. Continuously following these matches allows you to get detailed information about the performance of the teams and players. Especially following the statistics of the teams that are in form, together with the players, allows you to predict how that team will perform in the next match.