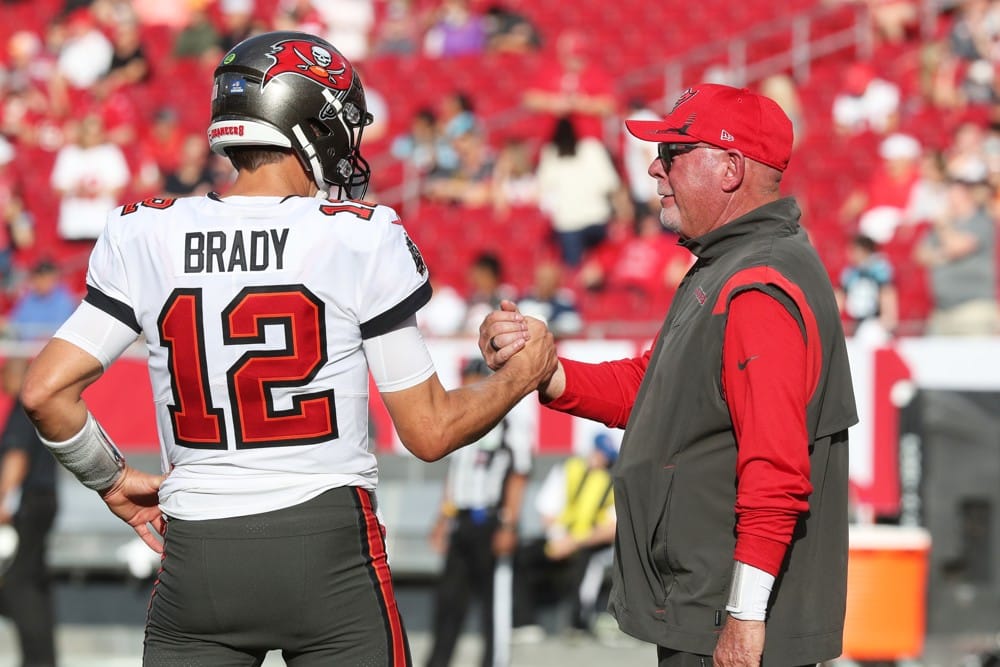 We are ready for the start of the 2021 NFL playoffs as the Bucs, Chiefs and Cowboys swing into action and we are ready to discuss it all and make some Underdog predictions on "3 Dog Thursday."
Host T.J. Rives is back and ready to discuss it all with Kevin Rogers of Vegas Insider. First, they debate the dramatic Georgia Bulldogs win Monday night over Alabama to capture the CFB National Championship. Just how did the Dawgs do it? And, just how dominant is the SEC?
Then Kevin gives insight into the firing of Dolphins coach Brian Flores and what went wrong with a 9-8 seasons leading to him being gone? Then he and Kevin discuss two NFC Underdogs they like.
Next, up is CBS Sports TV analyst Charles Davis, who will work the Patriots-Bills Saturday night AFC Wildcard showdown in frigid Buffalo. What does Charles think about the third matchup between these East rivals and their QBs Josh Allen and rookie Mac Jones?
Then, T.J. previews the Bucs beginning defense of their Super Bowl title by hosting the Eagles with former NFL tight end Anthony Becht. Anthony not only worked the Bucs-Panthers game last Sunday on radio as a fill-in with T.J., but also the Saturday night Cowboys win over the Eagles, too. He gives his insight on both games and what it means for the playoffs?
Finally, T.J. welcomes Sean Green of the Sports Gambling Podcast and the "Die Hard Eagles" show on the network. Sean obviously thinks Philly can hang with the Buccaneers Sunday afternoon despite being a huge doggie. He and T.J. spar over their chances against Tom Brady and Tampa Bay.
Hear it all on "3 Dog Thursday" and make sure to subscribe on Apple Podcasts, Spotify, Google, etc.!!
Download the SGPN APP today https://sgpn.app and leave us a rating & review.
Support for this episode – WynnBet |  PropSwap.com code "SGP" | SoBet.io/SGPN | BettorFantasy.com/SGPN