UTAH UTES win the Championship over OHIO STATE!
The SGPN Authentic College Football Playoff
SGPN is finally giving the fans what they wanted, an authentic college football playoff! 16 teams will go head to head in a simulated world to decide who is truly college football's greatest team. No committee here, these games are decided on the field! To make it better we're giving away $500 for whoever has the best predictions!
The games will be simulated on Twitch, game results will be uploaded at 1 pm PST on Monday. The final Championship Game will be simulated live on YouTube 4pm PST with live play-by-play from the SGP crew right before the National Championship game.
How To Win $500
1. Download the SGPN App
2. Hit the contest tab.
3. Submit your entry for who you'll think will win. (BRACKETS CLOSE AT 230 PM PST ON MONDAY)
The Teams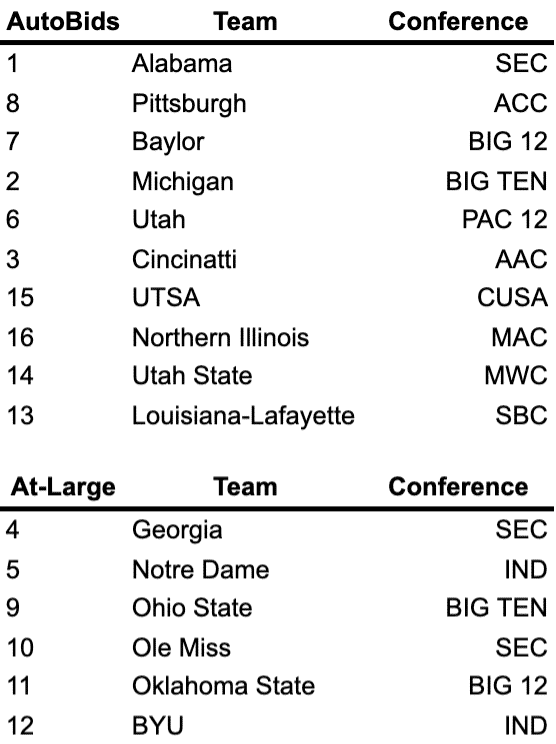 The Bracket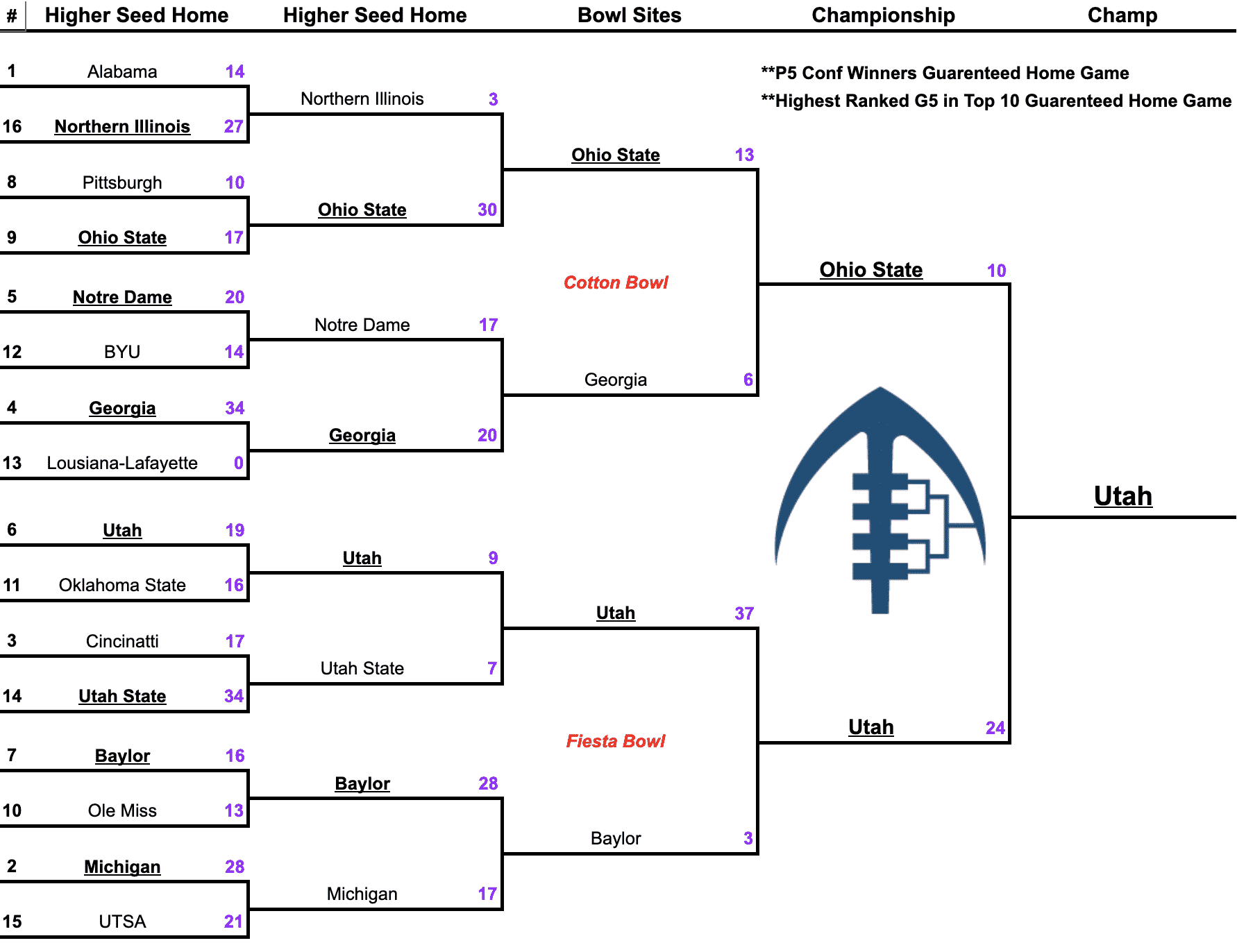 Watch the games
1st Round
(16) Northern Illinois @ (1) Alabama
(9) Ohio State @ (8) Pittsburgh
(13) Louisiana-Lafayette @ (4) Georgia
(11) Oklahoma State @ (6) Utah
(14) Utah State @ (3) Cincinatti
2nd Round
(16) Northern Illinois @ (9) Ohio State
Semi-Finals
(9) Ohio State vs (4) Georgia @ The Cotton Bowl
(7) Baylor vs (6) Utah @ The Fiesta Bowl
Authentic College Football National Championship
(9) Ohio State vs (6) Utah @ The Rose Bowl