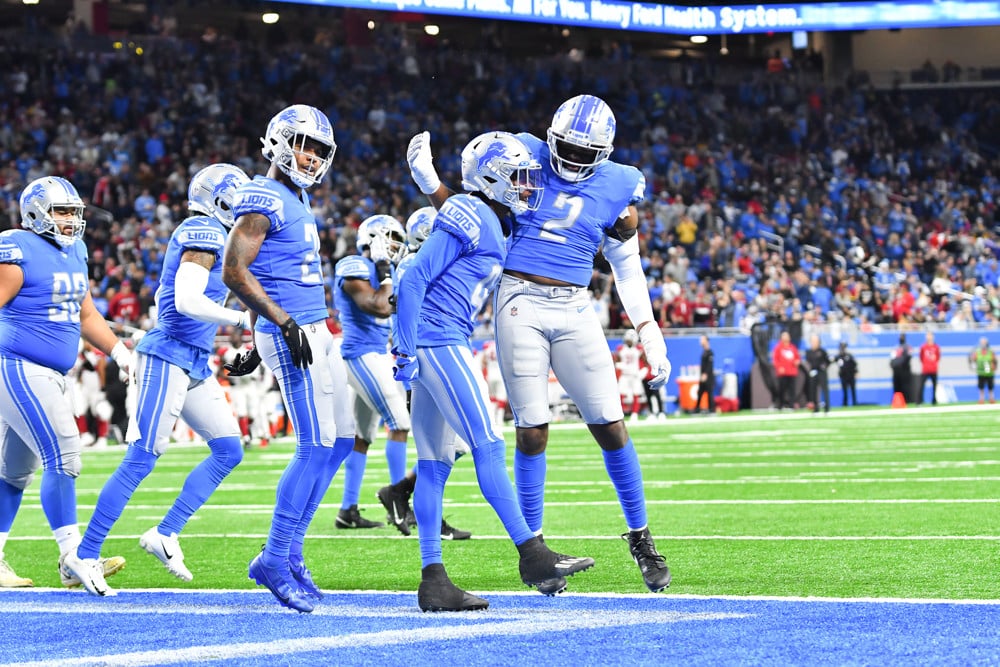 The end is in sight and your quest to win your NFL Survivor Pool is within your reach.
Another perfect scorecard on last week's picks should have you ready to tackle Week 16. Although, it is crazy to think it would have been possible to go 4-0 considering the utter fiasco that was Week 15 in the NFL. To that end, keep an eye out on the ever-growing protocol list and the stacked injury reports and we are sure to have to dodge both this week if we hope to advance.
You'll notice a couple of first-timers on the list this week. No, they are not a mistake. These teams finally have a valid shot at a win and are just in time to save a more obvious pick for Week 17. In fact, sneaking one of these picks past the rest of your pool could very well be the difference between you reaching the end and not them.
Each week, this article will help you identify some of the best NFL Survivor picks to help you live to play another week. Point spreads go a long way to provide context for potential good plays, so to that end, they will be included with each pick. Find these lines courtesy of our friends at Tallysight.
NFL Survivor Pool Picks – Week 16
Indianapolis Colts (+1.5 @ Arizona Cardinals)
Things looked pretty bleak for the Colts at the start of the 2021 season. Indianapolis stumbled out of the gates, dropping their first three matchups. That trend flipped completely as we enter the postseason push. Coming into Week 16, the Colts have won five of their last six games. One of them was an impressive 41-15 demolishing of the Buffalo Bills. One of the keys to this run has been the domination of Jonathan Taylor on the ground. Since Week 6, Taylor has had only two games under 100 yards. Ironically enough, those two games were the only two Indianapolis losses in that span. This team is coming off of a spirited win against a strong New England club. They are strong enough to go toe to toe with the class of any conference and win. This week, they'll find themselves in a battle with the best of the NFC.
The P̶h̶i̶l̶l̶y̶ Indy Special. pic.twitter.com/GBas4cGjCt

— Indianapolis Colts (@Colts) December 20, 2021
Oh, how the mighty have fallen. At one point, Arizona looked unstoppable. The Cardinals ripped off seven straight wins to start the season. Their offense was putting up major numbers while their defense stopped the opposition from doing the same. Even after their first loss at the hands of the Packers, they still managed to stay on the right side of the scoreboard. Things are much different this week. An injury to DeAndre Hopkins has turned this offense on its heels. Now, the Cards find themselves on the wrong end of their first two-game losing streak of the season. Their first came by way of the Rams two weeks ago on Monday night. The latest was an upset that gave the Detroit Lions their second win of the year. The wheels are falling off fast for Arizona and they may not have enough gas left to win this game.
---
Detroit Lions (+5.5 @ Atlanta Falcons)
No, this is not a typo. For the first time this season, you can check the box next to the Detroit Lions. There is an almost certain chance that you haven't used them yet this season. That is of course unless you were brave enough to call the upset last week or even their upset against the Vikings earlier in the month. Whatever has gotten into the boys of the Motor City, it's pretty clear they are buying into it wholesale. The locker room, and the Internet, love the energy that Dan Campbell is bringing to his team. His passion has sparked a competitive atmosphere among his players to the point where they believe they can win against anyone now. They proved that last week against the best team in their conference and they did it convincingly. You certainly can't count them out this week against a lesser opponent.
https://twitter.com/Lions/status/1472657975181463554
Despite their 6-7 record, the Falcons are still technically in the hunt for a playoff spot. This means that Atlanta still has meaningful games left on the schedule. To do this, they will basically need to win out the rest of their games this season. A few weeks ago, having Detroit on the back half of the schedule would have equated to a free win towards that goal. Now, that may not be the case. It would be one thing if their only problem was a Lions team with momentum. The Falcons have run into a rough spot themselves. They've only won two of their last six games. Last week, they failed to get anything going as they lost 31-13 to the 49ers. They might be the favorites this week, but this Week 16 NFL Survivor Pool pick rides the emotional momentum of their competition.

---
Cincinnati Bengals (-2.5 vs Baltimore Ravens)
There is very little margin for error in the AFC South for the rest of this season. The Bengals hold the slimmest of edges over the Ravens as they head into Week 16. The same can be said for Cincinnati's lead over the last-place Browns as well. In fact, only a game in the win column separates the top and bottom teams in the division. Overall it's been a wild ride of a season for the Bengals. All that aside, this pick comes down to these two teams first meeting this season. In that contest, Cincinnati drubbed the Ravens 41-17 in Baltimore. That day saw Joe Burrow throw for three touchdowns as the Bengals sailed through for the win. They enter this week on the heels of a hard-fought win against the Broncos. They'll look to build on that against a Ravens team that may be down a man.
SO IT'S OUR BALL! WHAT A PLAY FROM @khalid_kareem53

Watch on CBS pic.twitter.com/TMM3AtoKaL

— Cincinnati Bengals (@Bengals) December 19, 2021
The Ravens found themselves without the services of Lamar Jackson last week. Although, that did not seem to slow them down all that much. In relief, Tyler Huntley managed to account for four total touchdowns against the Packers. Ultimately, Baltimore lost to Green Bay, but not without Huntley putting his stamp on the game. That said, it's somewhat easier to surprise a team that hasn't built a game plan around stopping you. This is exactly what Huntley will be up against this week. So far, Jackson has been a no-show at practice. Chances are, he will not suit up on Sunday. Given that and the fact that this game is being played in Cincinnati, it's a tough ask to expect Huntley to surprise a division rival enough to win.
---
N.Y. Jets (-0.5 vs Jacksonville Jaguars)
Again, you are not seeing this incorrectly. This has been an NFL Survivor Pool pick 16 weeks in the making. On the surface, this pick might make you nervous, and rightfully so. The Jets are not enjoying the month of December as they are winless since the calendar turned. More than that, this entire season has been one to forget. Their offense has yet to mesh with their rookie quarterback. As a result, their already embattled defense has had its hands full all year. There hasn't been any confidence in picking the AFC New York squad at any point this season. Unless of course, you did use them in their game against the Texans. If you didn't here is your chance at a Week 16 NFL Survivor Pool sneaky pick. That is of course if you have the stomach for it.
.@HNYNUT_BERRIOS knows the end zone well in Miami.#TouchdownTuesday pic.twitter.com/s0EspPmqli

— New York Jets (@nyjets) December 21, 2021
Once again, the Jaguars are in the midst of securing a second straight number one pick in the draft. Jacksonville was unable to translate this year's pick into a winning season. Their two wins represent the fewest in the league. Sure, one of them was against the Buffalo Bills. Unfortunately, they were unable to ride that momentum into an actual winning streak. What's more, they weren't even able to put away the lowly Houston Texans last week. The only motivation for this team at this point is pride. So far this season, even that hasn't been enough. It won't be enough again this week.
---
RELATED CONTENT