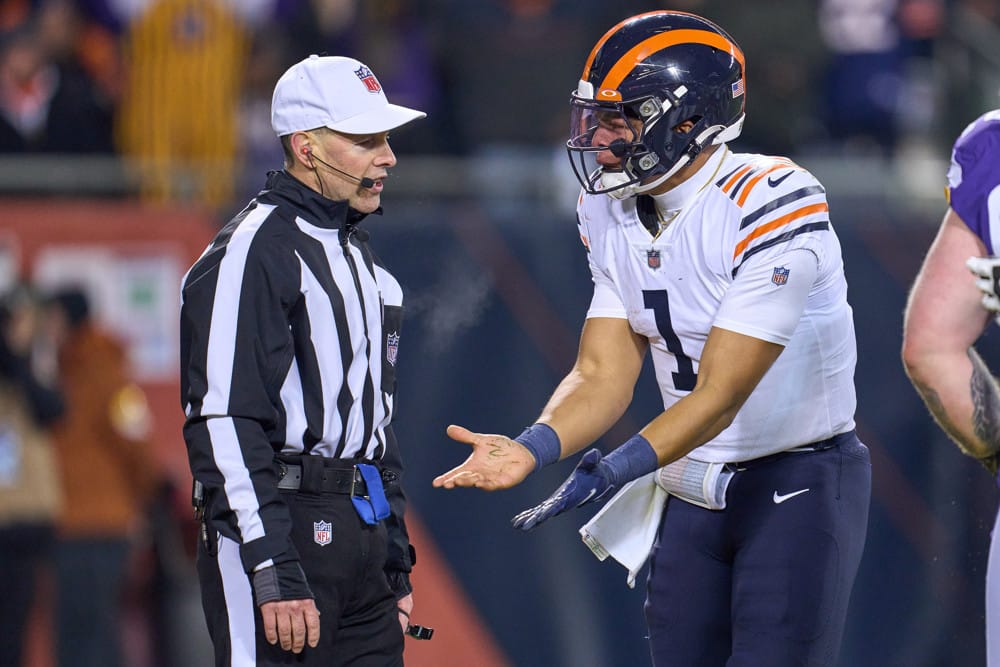 NFL Week 15 was a doozy! We had several games rescheduled and pathetic performance by a few NFL referees, so just another week in the National Football League. There are three weeks left in the NFL season and there are a few NFL referees that are holding strong to their trends. In this post I will highlight a few NFL officials who still have a strong trend as well as on a streak! Let me dive into the NFL Week 16 NFL Referee Report!
NFL Week 16 Referee Report: Betting Trends & Stats
Alex Kemp
In NFL Week 15, Alex Kemp was assigned to the Houston Texans and the Jacksonville Jaguars game. Once again the road underdog cashed in Kemp's officiated games. As a result, road teams improve to 10-3 against the spread and 10-3 straight up. Furthermore, road favorites and underdogs 5-1 and 5-2 respectively. Additionally, Kemp officiated games are averaging a total of 38.1 points per game. In NFL Week 16, Kemp and his crew are assigned to officiate the game between the Cleveland Browns and Green Bay Packers.
Lean: Browns +7.5
---
Shawn Hochuli
Despite the road team not cashing in NFL Week 15 in Shawn Hochuli officiated games, I should not turn my back on him at all. Road teams continue to dominate on the season in games officiated by Hochuli. As a matter of fact, road teams are 10-3 straight up and 10-3 against the spread. In Week 16, Hochuli and his crew are assigned to the Thursday Night Football game between the 49ers and the Titans.
Lean: 49ers -3.5
---

Clay Martin
Clay Martin continues to be a trendy ref towards the Under. In fact, Martin is 10-2 to the Under averaging a total of 40.8 points per game. In fact, Martin officiated games have now gone under the total in eight of the last nine games. Additionally, Clay Martin and his screw officiated the Week 10 Chargers matchup against the Vikings. The game ended with a total of 47 points falling below the total by almost a touchdown. In Week 16, Martin is assigned to officiate the game between the Los Angeles Chargers and the Houston Texans.
Lean: Chargers/Texans Under 45.5
---
Related Content