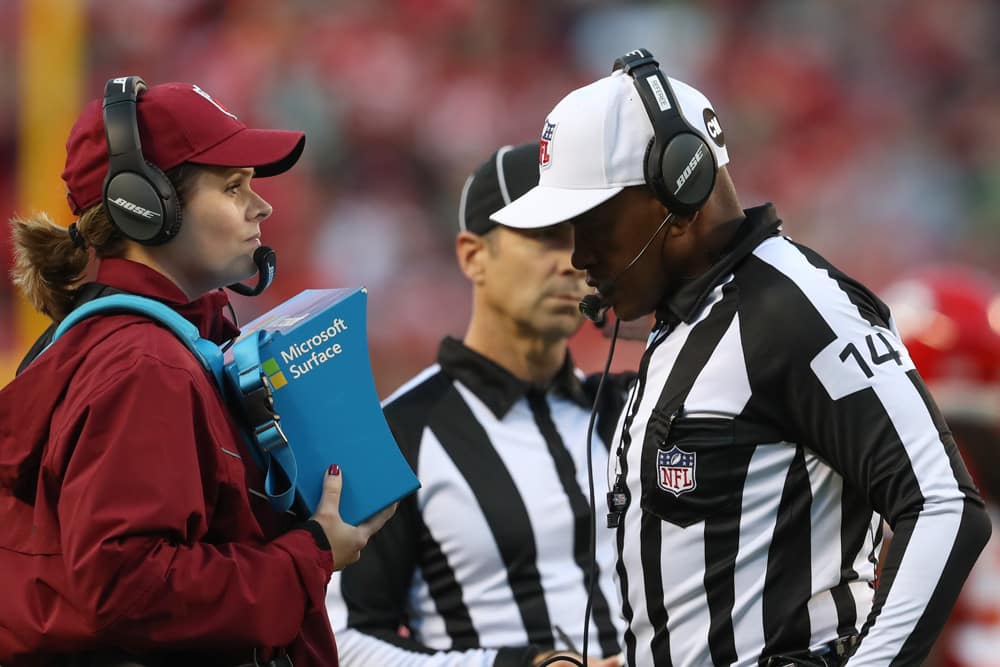 NFL Week 15 is here and there are only four weeks left in the season! Below is the updated NFL Week 15 Referee Report and a few trends and stats for this week. We have our MVP Referee back in action this week and I have also identified a few more spots to consider for your handicapping this week! Last week, John Hussey and Carl Cheffers were a profitable angle. Let me dive right into it!
NFL Week 15 Referee Report: Betting Trends & Stats
Shawn Hochuli
Shawn Hochuli is back in action this week after having a bye week in Week 14. Hochuli is 10-2 straight up and against the spread for road teams this far this season. Additionally, road underdogs are a perfect 8-0 against the spread. In fact, road teams are outscoring home teams by an average of 9.2 points per game in games officiated by Hochuli. In NFL Week 15, Hochuli is officiating the NFC West divisional game between the Seattle Seahawks and the Los Angeles Rams. If you're looking to bet on NFL games make sure to check out NFL lines site Betway.
Lean: Seahawks +4.5
Alex Kemp
As I mentioned above, Hochuli tends to favor the road teams, Alex Kemp is right behind him. Thus far this season, road teams in games officiated by Kemp are 9-3 straight up and 9-3 against the spread. I am not sure what Kemp did to deserve his assignment in Week 15, but Kemp will officiating the AFC South clash between the Houston Texans and Jacksonville Jaguars. Road teams are dominating in games officiating by Kemp. In fact, road favorites are 5-1 against the spread and road underdogs are 4-2 against the spread.
Lean: Texans +3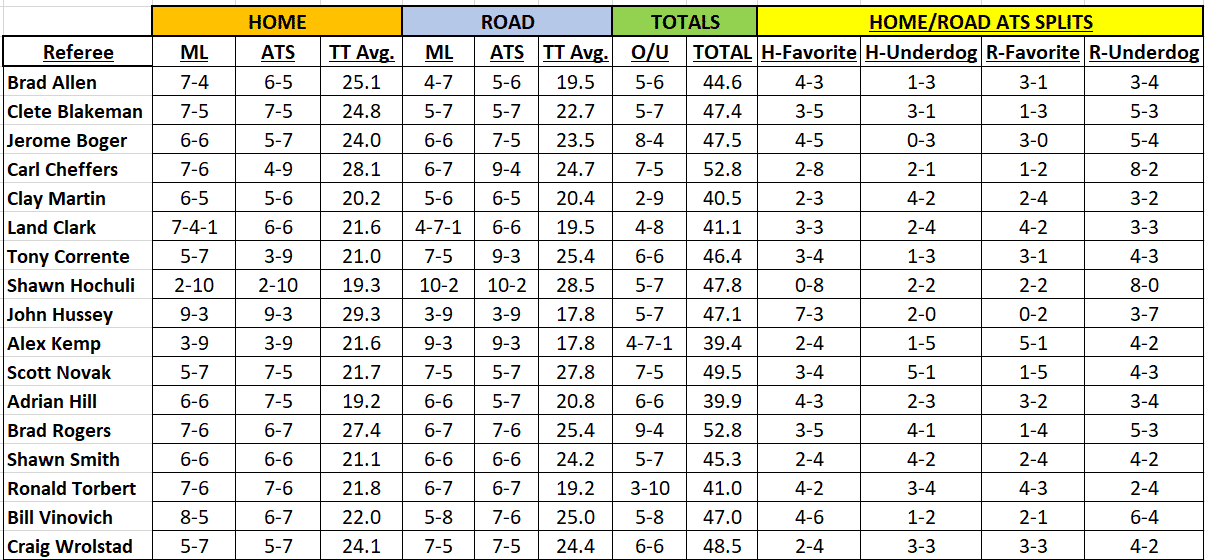 Brad Rogers
Brad Rogers thus far this season is the one of two referees who's games are averaging 50+ points. In fact, Rogers is 9-4 to the Over this season. No other referee has a higher percentage cashing to the over. Additionally, home teams are averaging 27.4 points per game in games officiated by Rogers. In NFL Week 15, Rogers is assigned to officiate the game between the Titans the Steelers.
Lean: Titans/Steelers Over 42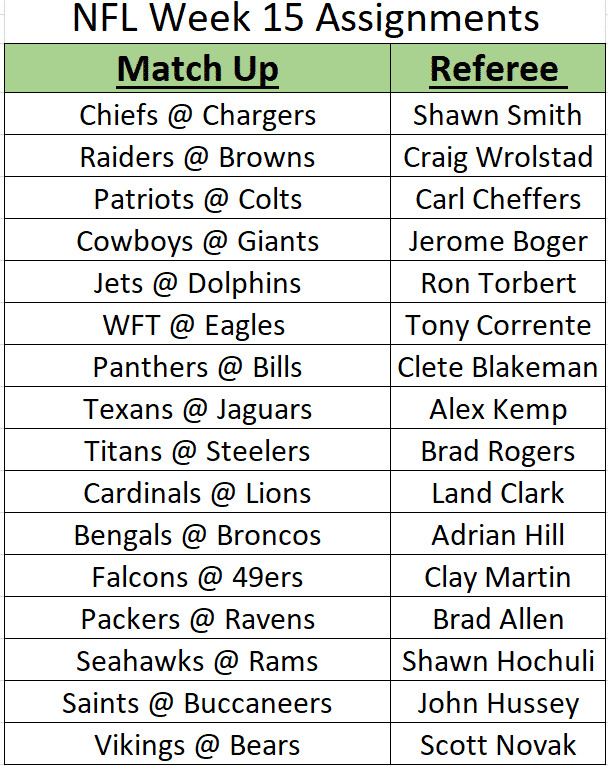 Related Content