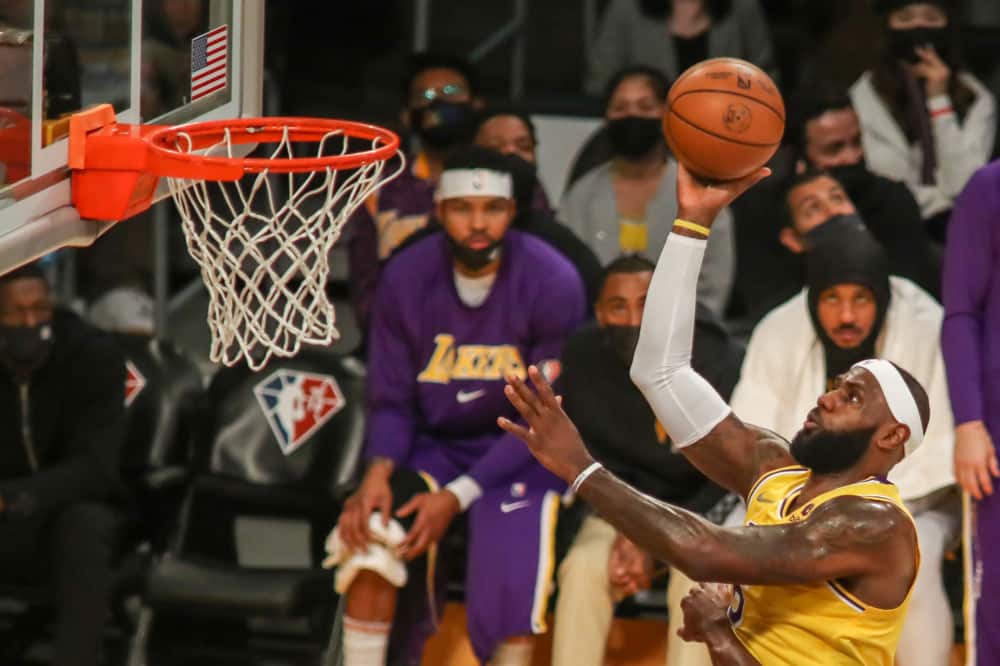 NBA Basketball has officially returned to our screens and has already proved fans with a multitude of action. 
With newly drafted rookies now gracing a number of lottery teams looking to raise back into contention, as well as already established contenders hoping to regain their dominance over their respected conferences, here is a vast breakdown on the current betting odds for the ongoing 2021/22 season and what fans must remain aware of heading into the new campaign.
Following on from the Milwaukee Bucks' triumphant 2020/21 championship winning Play-Off run, the NBA is well and truly back in full swing with a number of unexpected names bolstering some vastly impressive stat lines that is sure to keep all fans anxious for more.
After a lengthy off-season that saw major moves in free agency for the likes of the Lakers, Bulls, Heat and Nets, fans have already been clamoring for the return of NBA basketball and have so far not been disappointed.
We are only weeks into the new season and have already seen an insane number of posturizing dunks and high-quality plays from a number of stars which has left many fans to question the likely new additions to this season's All-Star game, as well as any teams that could shock a number of analysts and make a charge for the Play-Offs.
With NBA games being broadcasted on a nightly basis, fans are spoilt for choice on which franchises they wish to spectate, and which superstar names are being featured.
Given that fans are already placing their early season betting predictions in play, it's important to look at the best teams to vouch for this season and any future star names that could end up claiming any personal accolades such as MVP or Rookie of the Year.
The NBA bolsters a total of thirty different teams from a number of different cities and relevant markets across the country.
Last seasons champions, the Milwaukee Bucks, occupy out of one of the country's smallest markets in Wisconsin, compared to a number of other 'big market teams' including the LA Lakers, New York Knicks, Chicago Bulls, Miami Heat and LA Clippers.
While these teams will garnish a greater interest from the media and a larger number of fans from the region, that does not necessarily mean that they should be accounted as being the perennial favorites this season to lift a Larry O'Brien championship.
Teams such as the Utah Jazz, Phoenix Suns (who reached the finals last season) and the Denver Nuggets all remain as likely contenders in the Western Conference this season given their depth and experience in the roster they bolster.
While the Knicks and Lakers have seen major improvements to their rosters and coaching staff in recent seasons, betting fans should not count out a number of 'smaller market teams' to eliminate these franchises from the Play-Offs and should remain cautioned and aware of the overlapping quality that these teams could provide.
Fans who are interested in betting on the NBA throughout the regular season, can also bet on any upcoming games as well as any individual player points and future accolades such as career/season highs and predictions towards any end-of-season rewards.
Given that there is a major consensus amongst fans for who is the early season favorites to win a number of individual awards this season, it can always be a challenge to predict who could be the outlasting favorite to claim an end of season award, with the most improved player award being a particular challenging prediction to make given that any name in the league can emerge as a role player to a likely All-Star in a matter of months.
Most fans are likely to tune into broadcasts featuring a number of major teams and featured athletes meaning that any betting individuals should also remain aware of the current analytics available in the current season.
Fans should be aware of the current league leaders in a number of stats including points, rebounds and assists as most NBA superstars can often struggle to begin the season on a strong note and can often fall behind in the scoring column, with Portland Trail Blazers superstar point guard Damian Lillard being a particular example for the early periods of the current season.
Analytics are a major part of the NBA and most sporting events these days as they provide a statistical breakdown of a number of in-game stats and can help keep betting fans up to date on who is likely leading in a number of key categories.
It is also important to keep an eye out for the recent fixtures and past results of any teams that fans will be looking to place bets for or against as most teams can enter a lengthy losing streak and maybe in the process of 'tanking' to help improve their percentage in the upcoming draft lottery.
The NBA, like many other leagues, is often challenging to predict and can be tough to remain in-keeping with given that a wide variety of games are broadcasted on a daily basis and are available on a number of exclusive channels for every team.
Whether you're placing your bets on a Lakers vs Nets game or a Magic vs Kings matchup, its vital that fans remain indulged with any future updates both in the roster column and the resulting statistical column, given that this season is sure to bring even more standout moments that will delight fans.