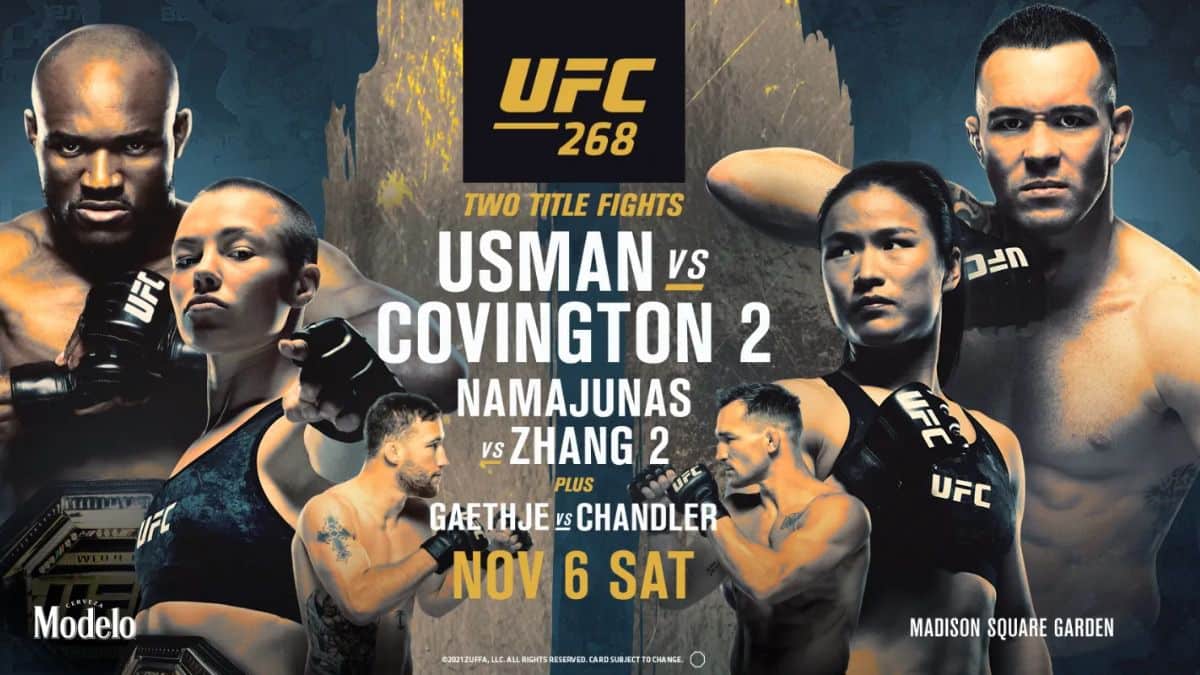 Man – this was a really tough fight card to put together a good-looking UFC 268 DraftKings lineup for. It's very chalky to me, meaning there aren't too many cheap-priced fighters available to populate my roster with. Regardless, I have persevered, my dear reader, by grabbing all the cheapest fighters available that I predict will win on Saturday night in Madison Square Gardens. And it'll be a winning roster for us, as well. Have I ever let you down before?!
RELATED
UFC 268 Betting Guide
UFC 268 DraftKings Roster
Marlon Vera – $8,800
We'll begin on the main card portion of Saturday's festivities and spend the most money on Marlon 'Chito' Vera. This is as much a fade on the man he is facing this weekend, Frankie Edgar, than it is throwing my lot in with Vera. However, Vera is 11 years younger than Edgar and isn't coming off a brutal head kick knockout like Edgar is. Plus, he's got the grappling chops to stymie Edgar and is a more active striker. Hopefully, he can get us 98 points like he has in two of his last three fights.
Bobby Green – $8,600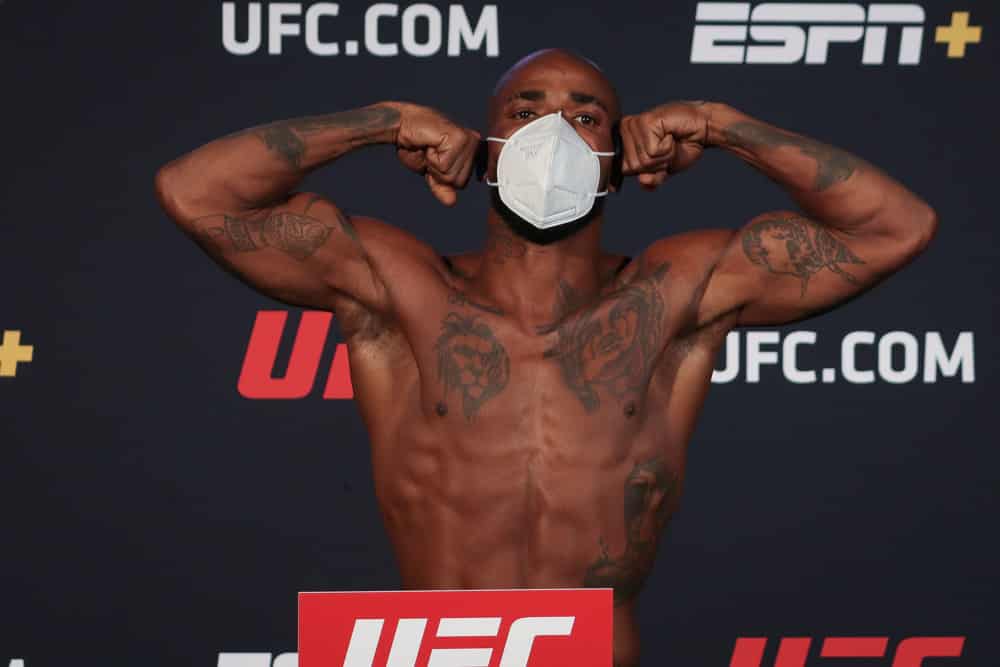 Next, let's pick up the man known as 'King' Bobby Green. He's got a tough matchup against full-time realtor (I actually don't know if he is full-time doing that, but it sounds good), part-time fighter Al Iaquinta, but I like Green in this matchup. He's the better striker of the two and has the wrestling to hopefully keep the fight standing (if he wants it there). Worst-case scenario, the King tends to put up decent numbers even in defeat.
Nassourdine Imavov – $8,500
I'm really liking the price we're getting 'The Russian Sniper' Nassourdine Imavov at. He's a matchup nightmare for Edmen Shahbazyan, as he should be able to keep the fight standing, at which point he'll be picking Shahbazyan apart. Coming off a 94 point outing, here's hoping for at least that on Saturday night.

Chris Barnett – $8,300
'Huggy Bear' Chris Barnett only posted 13.5 points in his UFC debut, however, it was on short notice and was against grappling-specialist Ben Rothwell. This week's opponent, Gian Villante, is a life-long light heavyweight who has let himself get horribly out of shape and 'graduated' into the heavyweight class. Barnett should have the cardio and athletic advantage here and could score himself a nice knockout finish.
Rose Namajunas – $8,200
Let's take a champ at the cheap price of $8,200. Rose Namajunas head-kick knocked out Zhang Weili in her last fight, winning the UFC Women's Strawweight Championship for the second time. Now she faces Zhang, once again. While a head-kick KO probably isn't in the cards again, I still like her to win, plus she's got a good track record, never having lost a rematch (3-0) and posting triple digits in five UFC fights over her career.
CJ Vergara – $7,500
Our last pickup will be flyweight newcomer CJ Vergara. He looked real good on this past season of Dana White's Contender Series, winning via TKO and punching his ticket to the big show. His opponent in his debut this weekend, Ode' Osbourne, will have a significant length advantage over him, but he's never shown the ability to use it to his advantage and has only won once in three UFC fights. Let's take the newbie for cheap and hope for another explosive performance.
Listen to this:
UFC 268 Betting Guide (Bomaye 'Em All) | MMA Gambling Podcast (Ep.87)
Make sure to visit our odds page for up-to-the-minute lines from various books!