Everybody's favorite Tuesday night action is upon us again. Dana White's Contender Series is back for Week 8, live from the Apex in Las Vegas. With only three weeks to go, there's only so many more opportunities to get the call up to the big show, and only so many more opportunities to take your book to the cleaners.
Dana White's Contender Series – Week 8 Predictions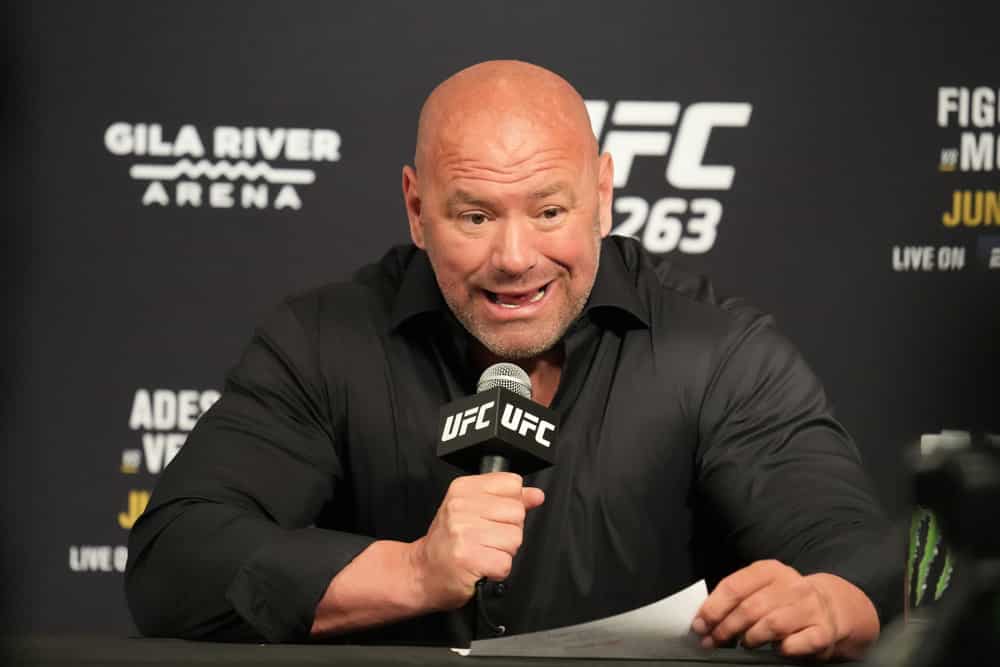 Solomon Renfro (-270) vs Jonny Parsons
Jonny Parsons is the striking coach at Syndicate MMA in Vegas, but it's really the striking of Renfro that I'm sold on here. He's not only much faster than Parsons, but I hold his defensive striking in much higher regard. This is especially important in this fight because both guys have a lot of power in their hands and can end a fight at any time. However, with the exception of his one slip up against fellow Contender Series castmate, Mike Malott,  Renfro does a great job of keeping his head off the center line and his hands high. Parsons, meanwhile, leaves himself open to counters, especially when he kicks. As a result, I think he gets caught with one here when he gets a bit too aggressive.
Piera Rodriguez (-350) vs Tina Black
Tina Black may actually be the better striker here, especially in terms of the diversity of what she throws. She mixes kicks in better than her opponent and works to all spots of the body. The problem is that the very energetic Black is only energetic for a little while. She fights at a fast pace and generally looks pretty cooked after a few minutes of doing so. Her opponent, Rodriguez, could not be more different. She won her LFA title in the fifth round with a stoppage after a back-and-forth war for over 20 minutes. Her striking is much straighter and to the point and I also think she could mix in the wrestling here. Even if that wrestling doesn't get the job done, it'll aid in tiring Black out.
Caio Borralho (-390) vs Jesse Murray
Borralho comes back to the Contender Series after beating Aaron Jeffery earlier in the season. He may have looked good doing so, but the boss-man decided he needed another test to prove it. Awkwardly, they seem to have given him a much easier opponent than last time. I like Murray's wrestling chops, especially coming out of Strong Style MMA, but his striking is still leagues behind Borralho. In addition, the karate stance and striking should make it harder for Murray to get to the legs to do what he does best.
Armen Petrosyan (-140) vs Kaloyan Kolev
Petrosyan opened as a sizable underdog but had now been bet down to a favorite (if you had listened to the MMA Gambling Podcast, you could have gotten in on time). The reason is not just that we talked about this Contender Series bout on the show, although that couldn't hurt, but also the body of work for Kolev. He's looked good wrestling, but mostly against relative amateurs to the sport. Plus, while he can wrestle, that doesn't always mean he does. He often gets suckered into striking. He'll be fighting an experienced kickboxer here in Petrosyan, and I think it likely isn't going to end well for him on the feet.
Pedro Falcao (-225) vs James Barnes
This is as close to a lock as you'll find on any Contender Series card from now until eternity. Barnes is 39-years old and has fought some really questionable competition. Take his submission win over Matt Betzold for instance. After being taken down and held there for the better part of the first round, he rebounded by sweeping and submitting Betzold. While it was a nice comeback win, it's hardly what you want to see out of a Contender Series fighter considering his opponent had a 9-10 record and just one leg. Falcao, meanwhile, has both of his legs and is stellar in the grappling department. Look for a submission prop here because I think Falcao gets it.

Don't forget to check out all of our MMA coverage on SGPN, including our UFC picks posted each week. And remember to listen and subscribe to the MMA Gambling Podcast, where you can get even more Contender Series and UFC insight each week.