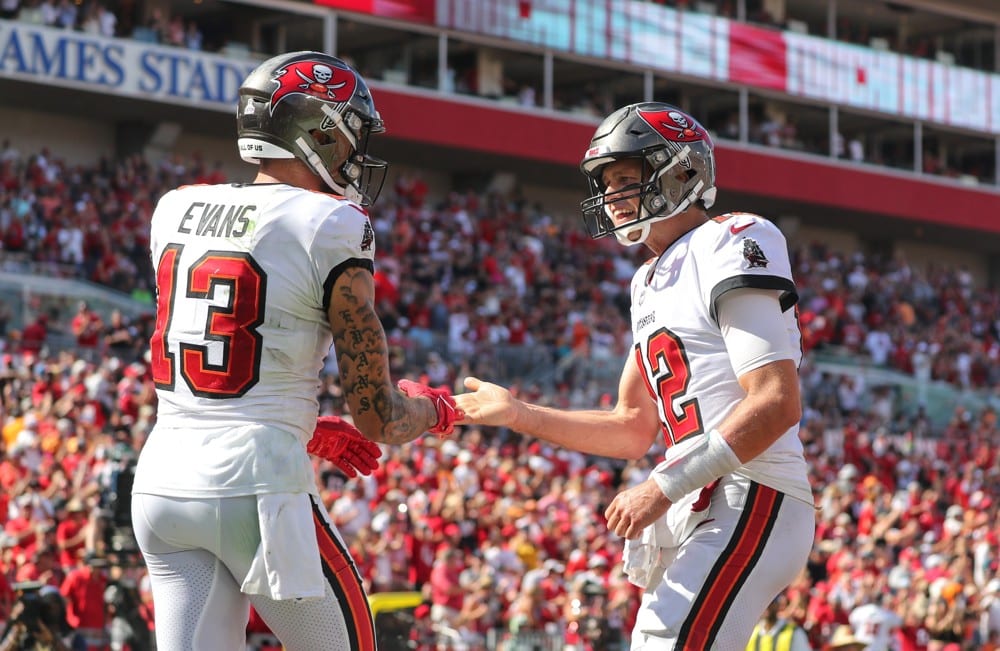 We are ready for another week of NFL and College Football Underdog predictions, as host T.J. Rives is joined by his guests to go over it all on "3 Dog Thursday."
First, T.J. gets to spar with Sean Green of the "Sports Gambling Podcast" to discuss Thursday night's showdown between the defending Super Bowl Champion Buccaneers and the Philadelphia Eagles. The host lives in and works for Tampa Bay and of course, Philly is Sean's team. So, be prepared for the back and forth on that one for Thursday night!
The guys also go over an SEC Underdog that Sean likes, a Big Ten one for T.J. and a couple of surprising NFL road doggie picks too.
Then, in our "No Huddle" picks segment, T.C. Martin of the "T.C. Martin Show" in Las Vegas is back for a sixth straight show, because he's picked an NFL Underdog winner five straight shows! He's joined by Bill Rohland from the "Yards and Stripes" podcast talking a Service Academy pooch for this week. And, Marquis Johns of the "Big Fight Weekend" Boxing podcast, who is based in Denver, is back to discuss whether the Broncos are going to bounce back? Or after a tumultuous week in Vegas with Jon Gruden forced out will the dog Raiders be a team to watch out for on Sunday?
We go over it all on "3 Dog Thursday" and make sure to follow/subscribe on Apple Podcasts, Spotify, Google Podcasts, etc.
Read – SportsGamblingPodcast.com
Download the SGPN APP today https://sgpn.app and leave us a rating/review.
Support for this episode – WynnBet | PropSwap.com code "SGP" | Prediction Strike code