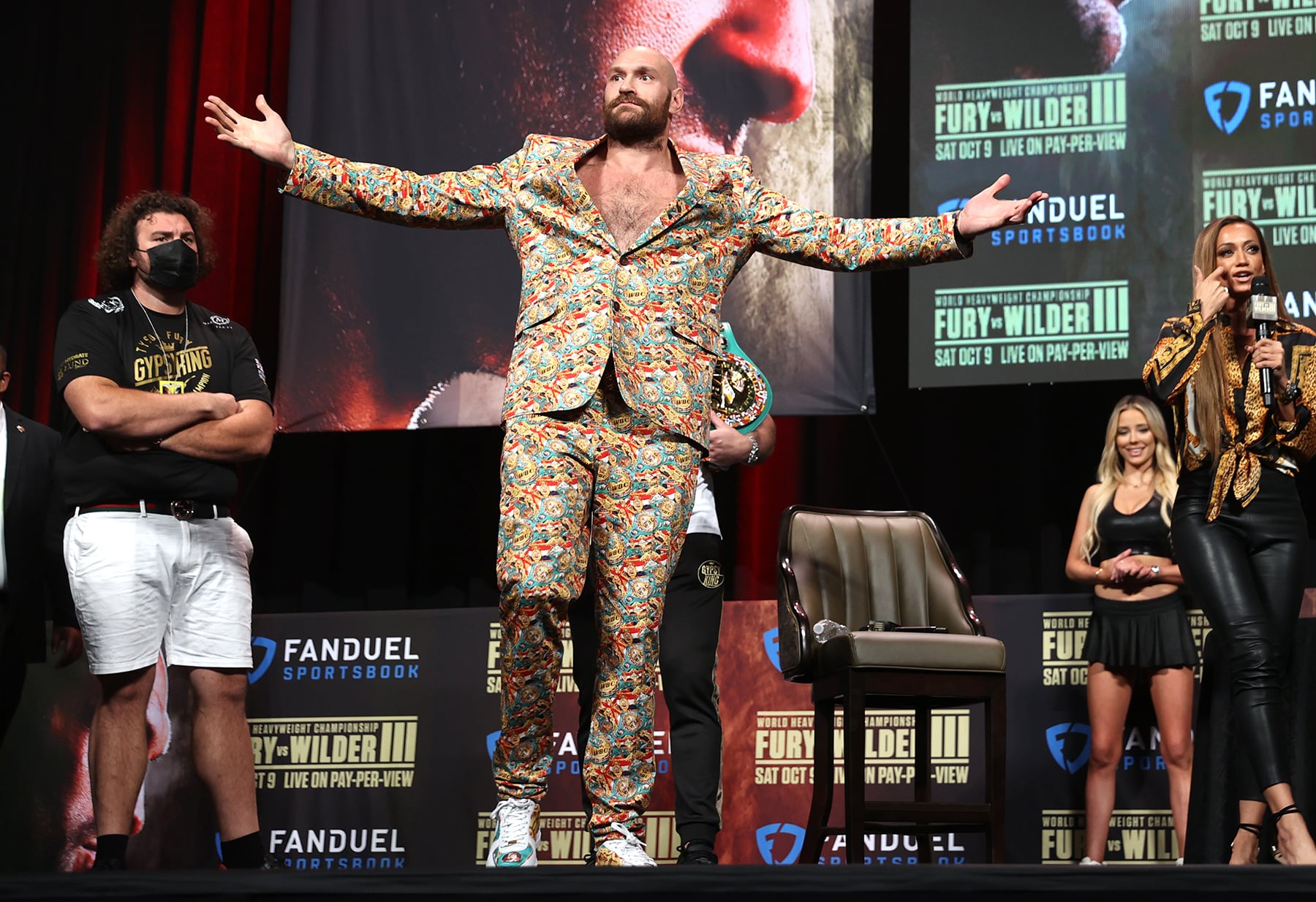 It's the biggest fight of 2021 to date, as after a year wait WBC Heavyweight champ Tyson Fury puts his version of the world title on the line against former champ, Deontay Wilder, in Las Vegas on Saturday night. And, we are ready to preview it on the "Big Fight Weekend Podcast."
Host T.J. Rives returns with Sr. Writer for BigFightWeekend.com, Marquis Johns, to give insight analysis and betting advice on the third showdown between these two. After their first bout in December 2018 was declared a draw, Wilder gave Fury a February 2020 rematch. The "Gypsy King" scored the upset with 7th round TKO domination of "the Bronze Bomber."
T.J. and Marquis welcome T.C. Martin of the "T.C. Martin Show" hear five days a week in Las Vegas, who is giving perspective on this one from desert. T.C. also makes clear that he thinks Wilder has almost no chance to defeat Fury in this third fight. There is plenty of discussion on the odds and which fighter the guys might be leaning towards for Saturday night.
Then, T.J. brings aboard David Payne from England, aka "The Boxing Writer" of Boxingwriter.co.uk, and they go over the important storylines for this matchup. David has a strong belief that Fury will end this third bout with Wilder even earlier than a year and a half ago. Hear his reasons and the discussion on the pod.
Finally, T.J. and Marquis finish up with their predictions, betting angles and the fights to watch on a lengthy undercard Saturday evening before the main event.
Hear it all on the "Big Fight Weekend" podcast and make sure to subscribe, rate and review us on Apple Podcasts, Spotify, Google, etc.
Read – SportsGamblingPodcast.com
Download the SGPN APP today https://sgpn.app and leave us a rating/review.
Support for this episode – WynnBet | PropSwap.com code "SGP" | Prediction Strike code