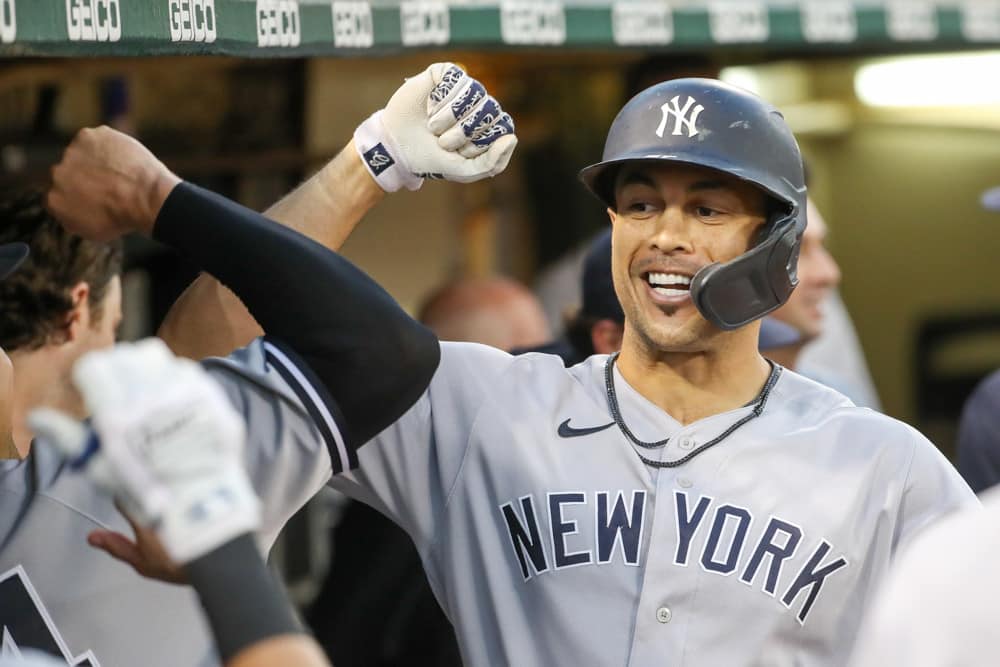 It's the rivalry that everybody loves – Red Sox and Yankees. Not only is the rivalry red hot, but the game has serious implications as to who is going to win a wild card, and who might be headed home. What more could you ask for in the last Sunday Night Baseball game of the regular season? How about a winning MLB DFS Showdown lineup?
(NOTE: This MLB DFS lineup was made before official lineups were posted. Always check starting lineups prior to your lineup locking)

MLB DFS Picks (BOS/NYY Showdown) Sept 25th
While he may not go all that deep into very many games, Jordan Montgomery has just about everything else you'd want in an MLB DFS Showdown captain. He's on a hot streak – he's only given up more than one earned run once in his last six starts. He also has really started to pile up the strikeouts. He's had at least five strikeouts in each of his past four starts. That includes a 12 strikeout performance against Baltimore on September 16th. Boston should give him more trouble than that, but I still expect him to nab five+ Ks and to limit the Red Sox to two runs or less.
If you're looking for a hot hitter, look no further. Giancarlo Stanton has fully embraced the playoff race and is putting up ridiculous numbers. When it comes to deciding between having a second pitcher on your roster or Giancarlo Stanton, it's not all that hard of a decision. Stanton is averaging 18.5 points over the last four games. That's all thanks to the fact that he's homered in three of the last four games – which includes Saturday's go-ahead grand slam.
While Stanton has been very steady as of late, Sanchez has been everything but. On Saturday night he struck out three of the four times he came to the plate. That's not exactly the type of game you want out of somebody who you're paying close to a $7k salary on in an MLB DFS Showdown lineup. However, he's also got two dingers in his last four games. He also has homered once before in his career over tonight's starting pitcher, Eduardo Rodriguez.
Dalbac is another one I like for his power potential – which seems to be the theme for this lineup. In six of his last 10 games, Dalbec has put up double figures. You can thank all his extra-base hits for that total, which includes three homers and three doubles. I expect he can keep that going here, especially when you factor in how much better he does against left-handed pitchers (he's hitting 70 points higher against lefties).
Since coming back to the Red Sox, Iglesias has been a revelation. The Sox were riddled with injuries and COVID cases when they turned to Iglesias, and it paid off in a big way. The shortstop-turned second baseman has an 11-game hitting streak. Only three of those games have been with multiple hits, but with an MLB DFS Showdown cost this low, you have to put him in.
Of all the Yankees who'll face off with Eduardo Rodriguez, Gio Urshela has one of the best track records. He's hitting .316 against the lefty and slugging a robust .526. When you're digging at the bottom of salaries in an MLB DFS Showdown lineup, finding someone with a track record like this is like found money. He also has an under-the-radar, six-game hitting streak. There'd be no reason not to throw him in there.

Make sure to check out all the great MLB coverage we have to offer and be sure to listen to the MLB Gambling Podcast, which airs twice a week. This week the guys are breaking down the crazy trade deadline.