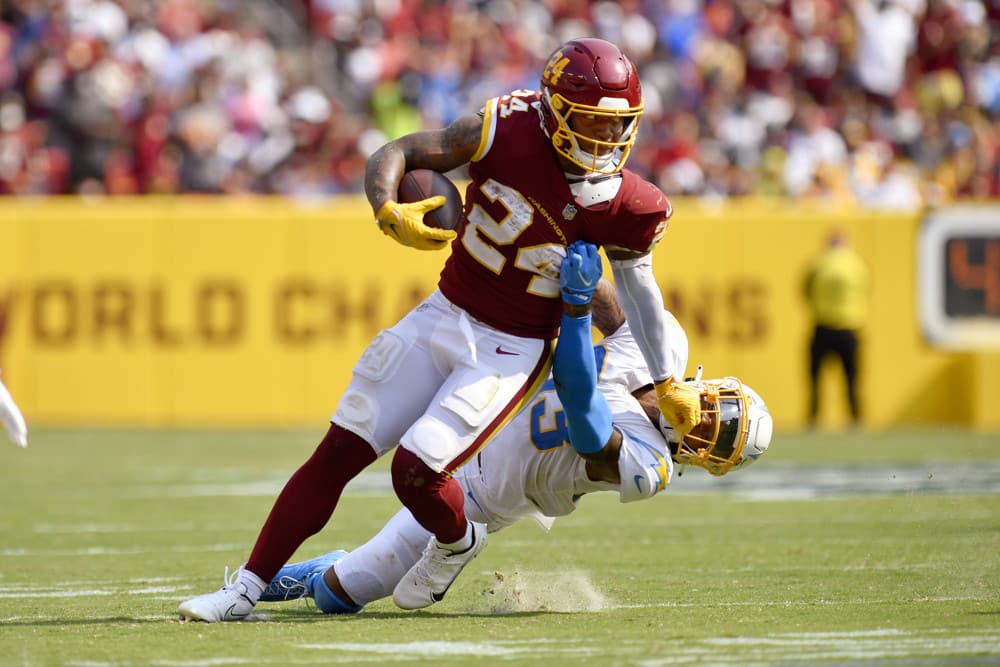 Thursday Night Football Player Props | (Ep. 7)
The NFL Propcast is coming off a profitable NFL Week 1 and look to continue the momentum in Week two. Munaf Manji and Dan Titus drop their Thursday Night Football Week two player props episode. First, the guys recap NFL Week 1 and review how their prop bets did. Next, the guys discuss a few standout players from NFL Week 1 and who you should keep an eye on.
Later in the podcast, Munaf and Dan give their player props for the Thursday Night NFC East division game between the New York Giants and the Washington Football team. The guys discuss the game and which player matchups to take advantage of. As well as prop bets for they are on for the game!