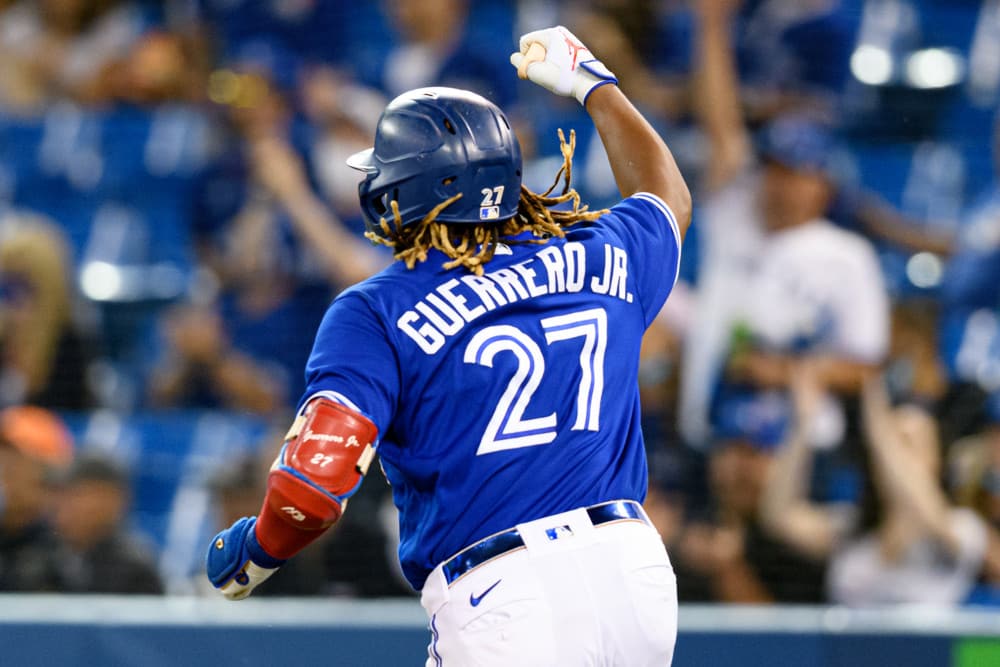 MLB Betting Picks + Surging Toronto Blue Jays |  (Ep. 41)
The MLB Gambling Podcast drops a mid-week episode to get you caught up on MLB News and notes plus MLB Betting picks. Malcolm Bamford and Munaf Manji get into all things happening around the MLB. First, Munaf gives his recap of the epic weekend in Vegas with the SGPN crew. Next, the guys discuss the surging Toronto Blue Jays and their white hot bats. In addition, the guys recap the Mets/Yankees series and also discuss Brewers no-hitter and Max Scherzer reaching a career milestone. Munaf also gives an update on the blind underdog bets for September.
Later in the podcast, the guys discuss a few series to start the week. Malcolm and Munaf wrap up with the show with their best bets for Wednesday and Thursday games and from Scott Reichel! The boys look to continue to dominate with their picks.