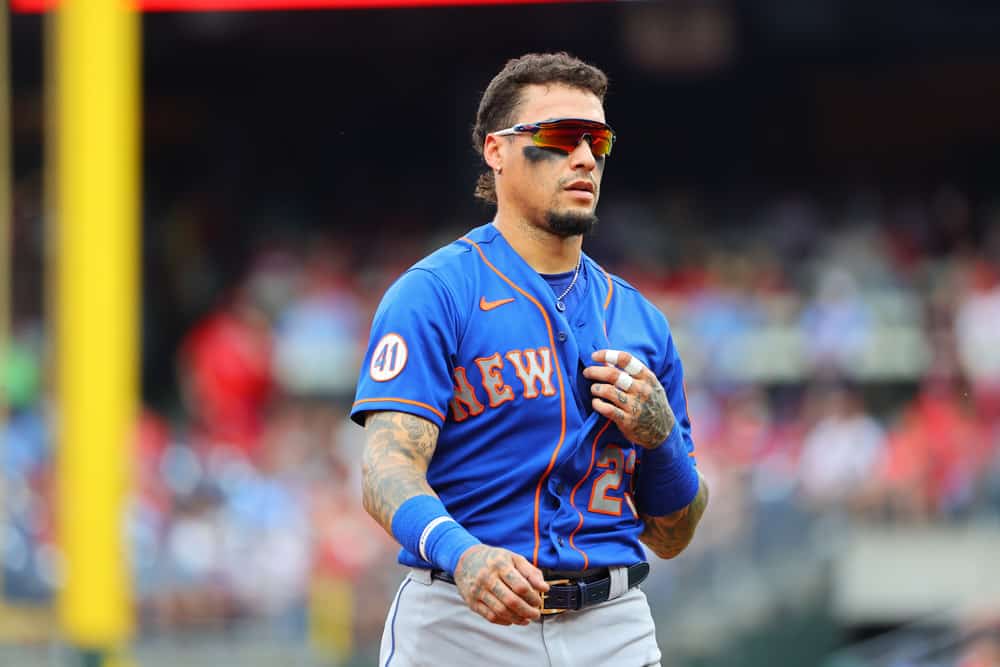 MLB Weekend Betting Picks + Javy Baez Overrated? |  (Ep. 38)
The MLB Gambling Podcast is grinding away as the MLB season approaches the stretch run. Malcolm Bamford and Munaf Manji get into all the player news and notes from around the league. The boys get you ready for the weekend games with their MLB Weekend Betting Picks. First, the guys go through player news including Nick Castellanos bat inspection, Ohtani stealing home plate, and the Red Sox COVID outbreak. In addition, the guys discuss the booing gesture by Javy Baez and his comments about the fans. Does Baez have a gripe?
Later in the podcast, Malcolm and Munaf discuss the huge series between the Dodgers and the Giants this weekend. Malcolm breaks down a game from the series he likes. Also, Munaf breaks down a pitching matchup between the Astros and the Padres this weekend. As always the boys wrap up the show with their best bets for the weekend games!
Make sure to subscribe to MLB Gambling Podcast on Apple and Spotify. Check Malcolm Bamford, Will Moorman, Nick Dant, and Munaf Manji's updated daily MLB picks today and EVERY DAMN DAY at SG.PN/MLBpicks.