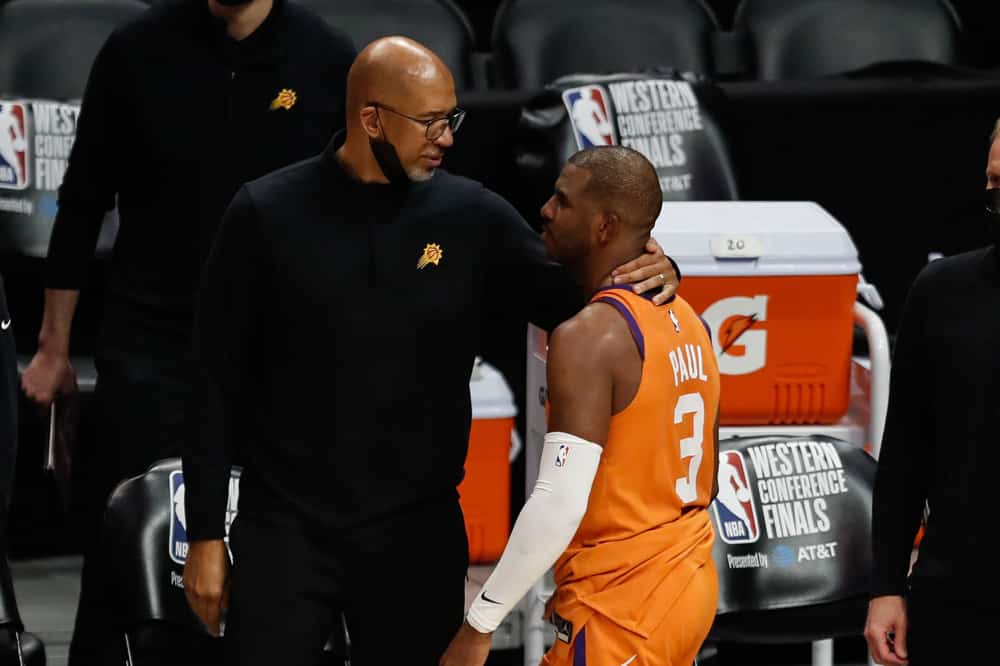 NBA Finals Game 2 Betting Preview + Best Bets Ep. 209
The NBA Gambling Podcast drops a new episode with the NBA Finals Game 2 betting preview. Dan Titus, Zach Broner, and Munaf Manji give their reactions to the game one victory by the Suns. In addition, the guys highlight which stars stood out game one and which adjustments need to be made by the Bucks. Also, the guys discuss the keys to game two and what the Bucks need to do to even the series up. Lastly, as always the guys give their best bets for game two along with player props to look for!
Make sure to subscribe to NBA Gambling Podcast on Apple and Spotify. Check Ryan McKee, Zach Broner, Dan Titus, and Munaf Manji's updated against-the-spread NBA picks today and EVERY DAMN DAY at SG.PN/nbapicks.