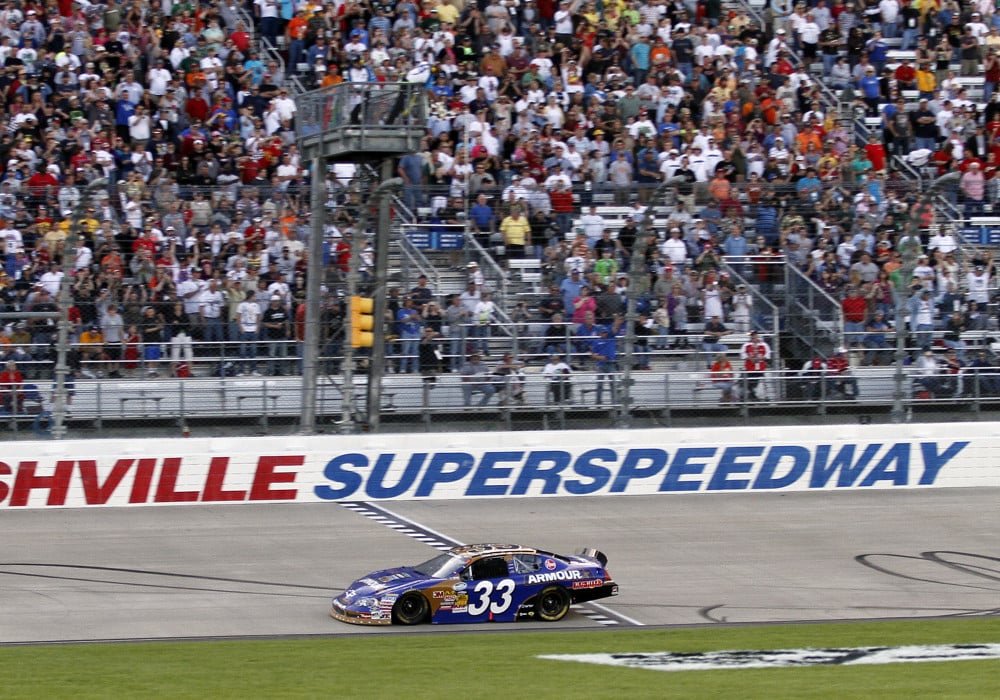 Lebanon Tennessee will welcome NASCAR fans for the first time in ten years as the Ally 400 rolls into the Nashville Superspeedway on Father's Day. This 1.33 all concrete D-shaped tri-oval offers drivers unique race conditions and fans a fun 400 mile slugfest. The trucks have already broken it in this weekend with the Xfinity cars to follow suit tonight. The main event Sunday will be the first time a Cup series race will be run on the track.
Normal qualifying returns this week as drivers will wake up early on Sunday morning to determine their starting positions. With that in mind, the following picks are based on potential and not where they start the race. Be ready to pivot if need be should value drop as qualifying is set. Overall though, these picks should stay safe regardless of the situation they find themselves as they take the green flag.
DraftKings contests for NASCAR depend on two factors; dominator points, and place differential. Drivers accumulate dominator points by leading laps as well as posting the fastest laps during the race. Place differential points come as a result of a driver finishing in front (or behind) of their starting position. To be successful, you will need to strike a balance between the two. Of course, it helps to have the winning driver. That said, sometimes in cash games, you can hang on to the money line if you have a driver with a sizable differential.
The following suggestions are meant to mix and match and do not suggest a full lineup. These are merely drivers to consider when constructing your rosters. As always, let's make this a profitable season, and above all, let's have some fun.

Ally 400 NASCAR DraftKings Picks
#9 – Chase Elliott ($10,700)
At the time the Nashville Superspeedway hosted it's last NASCAR Nationwide Series race, Chase Elliott was 15 years old. He has also just signed his first three year contract with Hendrick Motorsports. Despite the Superspeedway being off the table, Elliott still managed to bring home a checkered flag from the Music City. In 2013, he raced his way to a Super Late Model win at the Fairgrounds Speedway. That same year, he participated in a test session at the Superspeedway. This could add to his competitive advantage in Lebanon this Sunday over his fellow young gun drivers.
https://twitter.com/TeamHendrick/status/1406311898941902849
Truth be told, at this point in the season, Elliott doesn't need much more of a competitive advantage. He's been in the Top-3 five straight races, including last week's All-Star race. What's more impressive, is that he's claimed victory at the debut of two of NASCAR races in the last two years. Last season, he took home the checkered flag from the first Daytona road course race. Last month, he was in the right position at the drop of the red flag to win the COTA race in Austin. He'll be a safe cash play this week for another impressive finish. There is also a strong possibility for some decent dominator points along the way in this week's Ally 400 race.
#2 – Brad Keselowski ($9,500)
Believe it or not, there is a crop of drivers left in the sport that remember racing on the Nashville Superspeedway. Not only is Brad Keselowski one of them, he's one that has experienced victory lane on this track. Twice, Keselowski has taken the checkered flag as a driver in the Nationwide Series. What's more, in his ten career starts on the track, he has finished in the Top-10 seven times. Along the way, he paced the field 253 times. That kind of familiarity with the track will go a long way in helping the #2 Mustang have a good day.
Nashville trophies have always rocked. Just saying! pic.twitter.com/WTaeBidtMx

— Brad Keselowski (@keselowski) June 18, 2021
To be honest, he'll need everything he can muster if he wants to get his season back on track. His first step might have come last week with his runner up finish at the All-Star race. That second place showing had been preceded by five straight disappointing finishes. Four of which were all outside of the Top-15. A lot of the value of this play will come after qualifying. For now though, you can slot him in your Ally 400 DraftKings tournament lineups. His experience should garner you a favorable return on value.
#22 – Joey Logano ($8,900)
It's commonly said that past performance almost never dictates future outcomes. That said, Joey Logano may set that saying on its head this week. As a driver in the Nationwide series, Logano made four career starts. In three of those starts, his car started the race from the pole. While he didn't win any of those three, he still managed a Top-10 finish in two of them. Although, in the race in which he failed to win the pole, he still started in second place. He won that race. What's more is the fact that Logano has led a third of the laps he's run on the Nashville Superspeedway. Of his 900 total laps in Lebanon, he's been out front in 311 of them.
Joey Logano – Nashville 2008 pic.twitter.com/jKZrhvRb1M

— NASCAR PICTURES (@Nascarpixtures) September 25, 2020
The #22 car has enjoyed a decent run over the last four regular season races. In that span, he's posted three Top-5 finishes. His luck would have likely been even better were it not for all the Hendrick tail lights in front of the field this season. Despite that, he's still managed nine Top-10 finishes this season overall and is just getting better. He looked fast in practice holding a spot in the ten fastest laps early. His discounted price makes for a nice anchor in your Ally 400 DraftKings lineups.

More Fantasy Content
Fantasy Football Questions For Every NFC West Team
Fantasy Football Best Ball Draft (Ep. 1030)