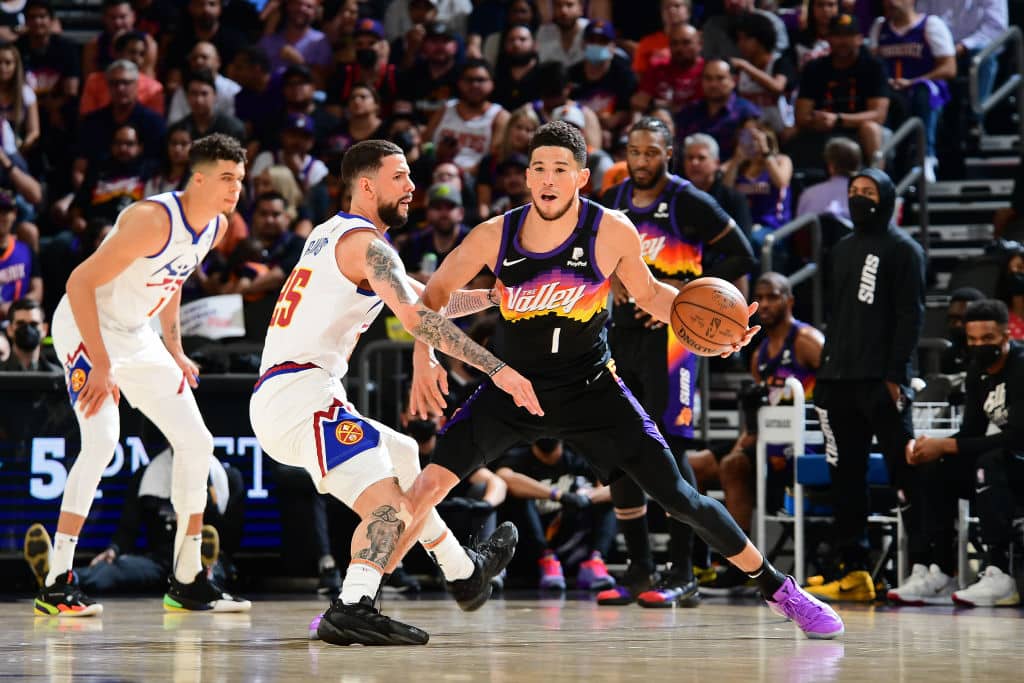 Friday NBA Playoffs Picks + Prop Bets & Thursday Night Recap
Ryan 'Rich Fat Baby' McKee is joined by Sean 'Stacking The Money' Green for a very special NBA Gambling Podcast and Sports Gambling Podcast crossover episode to talk about betting on the NBA Playoffs. First, Sean and Ryan recap Thursday night's NBA games and betting picks. It was a super weird game in Milwaukee between the Nets and Bucks. Both usually teams that score at will, they both couldn't reach 90 points a piece last night. Also, the Clippers dropped a second game to the Jazz in Utah. Will LA be able to even up the series on their home floor?
Next, the guys look ahead to tonight's games and give their NBA picks for Philadelphia 76ers (-1.5) vs Atlanta Hawks and Phoenix Suns vs Denver Nuggets (-1.5). They look at all the bets available and discuss which they think make the most sense.
After that, Rich Fat Baby welcomes back his Prop Bet Brothers (from another mother) Jong Lee and Terrell Furman Jr. They give out their favorite picks for player props tonight – two best bets each. And then it's time for everyone's favorite sweat segment, Fridayz Parlayz. Get ready to win some big money!
Finally, Sean and Ryan end the podcast with a favorite SGP segment, their NBA picks for this weekend's Lock, Dog, Tease.
Make sure to subscribe to NBA Gambling Podcast on Apple and Spotify. Check Ryan McKee, Zach Broner, Dan Titus, and Munaf Manji's updated against-the-spread NBA picks today and EVERY DAMN DAY at SG.PN/nbapicks.