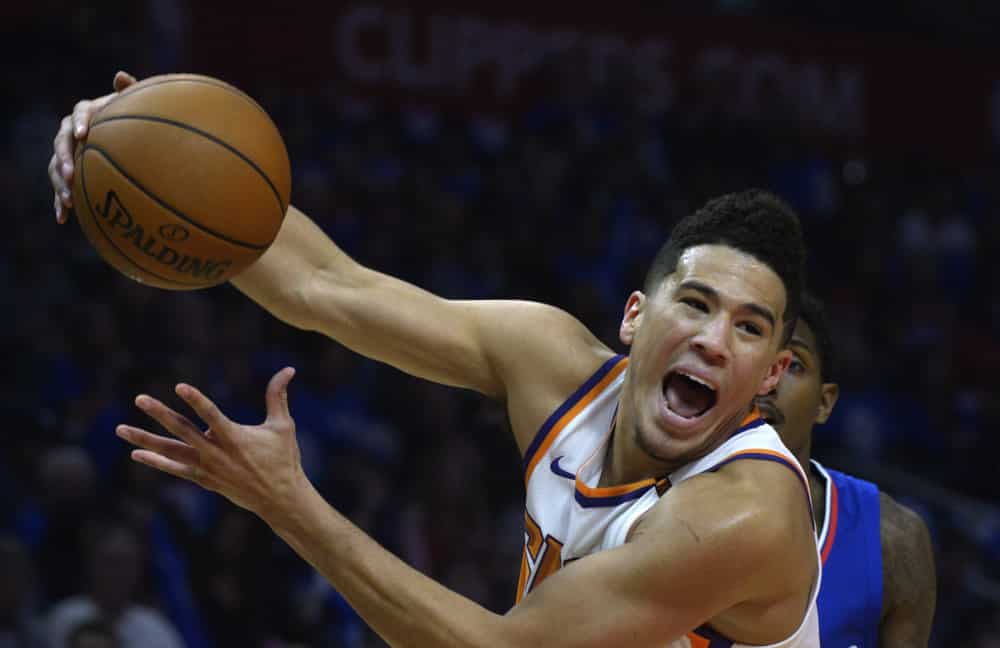 The Western Conference playoffs have shaken out just as expected – the top four seeds all advanced. Of course, I'm being sarcastic (as I normally am), as the lower-seeded Lakers and Blazers were widely predicted to win their first-round series, only to be sent to the sidelines early. As for my NBA playoff picks, hitting the exact winner and length of three of the series helped me come out of the first round up some money.
Let's keep that same energy with my NBA Playoff Picks: Western Conference Semifinals and GET THAT MONEY!

NBA Playoff Picks: Western Conference Semifinals
#1 Utah (-130) vs #4 Clippers (+110)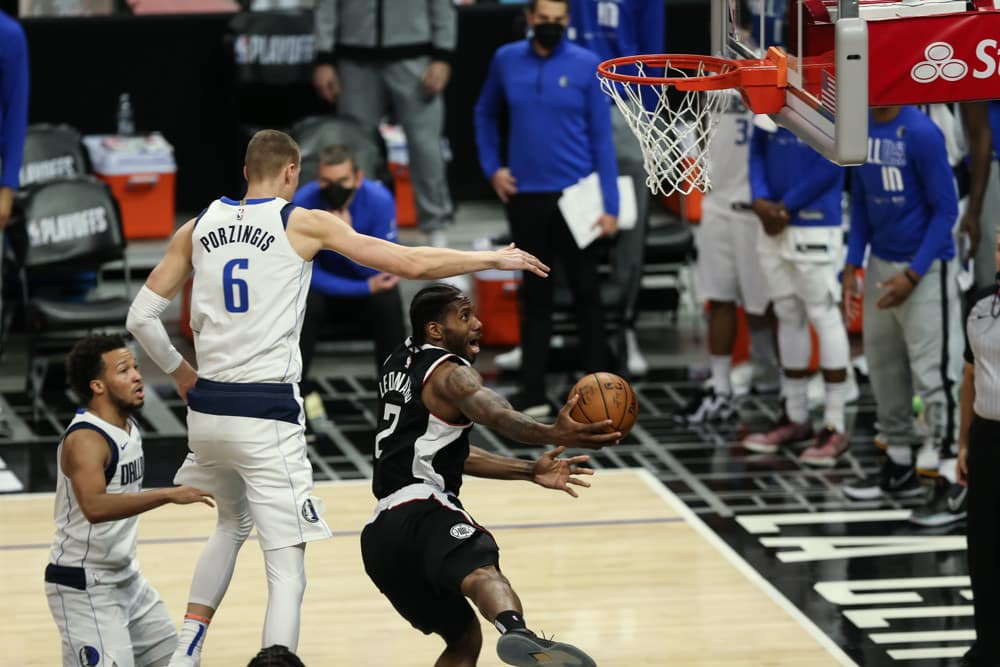 The Clippers averted disaster and snuck past the Dallas Mavericks in Round One, but they are still a hard team to have much faith in. Despite this, I'm picking them to knock off the best team in the regular season this year, the Utah Jazz.
The Jazz definitely have the market corned on depth, as they had six players average double figures in scoring against the Mavs, and would have had seven if Joe Ingles had played up to his normal level. They also obliterate the Clippers in the backcourt, trotting out Donovan Mitchell, Mike Conley Jr (if healthy), and Jordan Clarkson, as well as at center with defensive menace Rudy Gobert lurking in the paint.
But it's on the wing that the Clippers shine and where they hold a massive advantage. Kawhi Leonard was incredible against the Mavericks – check out these numbers: 32.1 ppg, 7.9 rpg, 4.6 apg, 2.3 spg, 1.0 bpg, 61.2% FG, 42.5 3PT%, 89.8 FT%. That is the reason the Clippers are going to get by the Jazz – Leonard is a super-duper-star, and that is what matters most in the playoffs. Oh, and Paul George isn't too shabby of a second banana either.
[pickup_prop id="8124″]
NBA Playoff Pick: Clippers in 7 (+550)

#2 Phoenix (-210) vs #3 Denver (+175)
I've never been so happy with getting a pick wrong as predicting the Lakers would beat my Phoenix Suns in Round One. While most of the narrative is that L.A. lost the series, it should be that the Suns are really good and stomped them. And that is with legit MVP candidate Chris Paul being nowhere near 100% due to his injured shoulder. Now they are going to stomp on another injury-plagued team in the semifinals.
If Jamal Murray was healthy, this would be a harder series to predict. But, he's not healthy, and Nikola Jokic, despite how transcendent he is, will not be enough to beat the Suns alone. The young Suns cornerstones of Devin Booker and Deandre Ayton proved that the playoffs aren't too big of a moment for them, and shone against the Lakers. This team is deep, great on defense, and have plenty of three-point bombers. Hopefully a few days off has helped Paul's shoulder, but regardless they are going to be too much for the Nuggets to get past.
NBA Playoff Pick: Phoenix in 6 (+400)
NBA Playoff Picks Results:

Series Winners: 5-3
Profit (based on $100 bet): -($110.77)
Series Winner Plus Series Length: 3-5
Profit (based on $100 bet): $170.00
Make sure to visit our odds page for up-to-the-minute lines from various books!