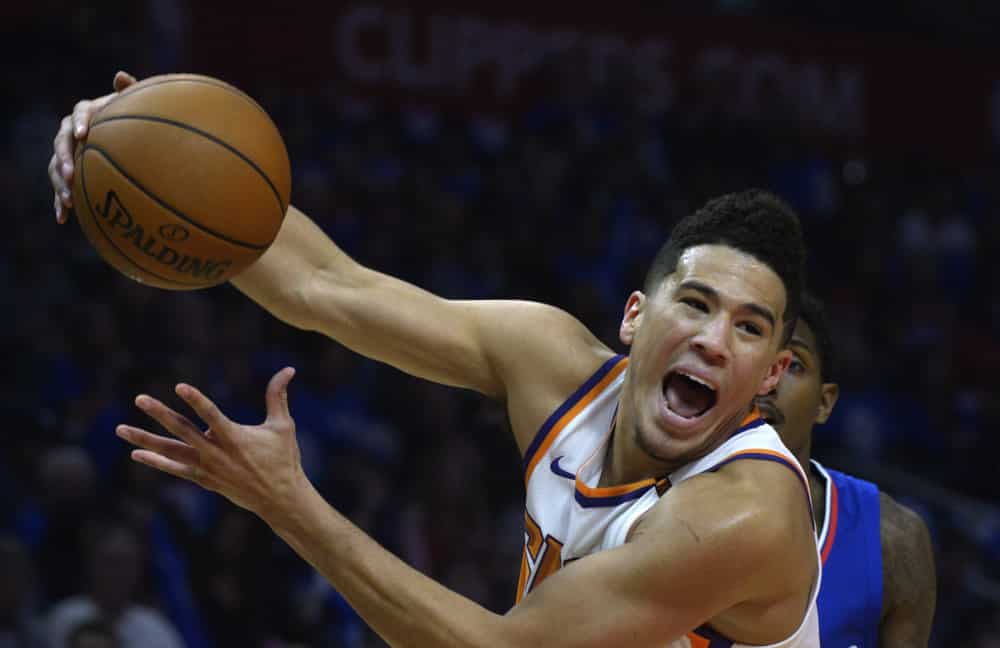 Friday NBA Playoffs Picks + Prop Bets & Thursday Night Recap
Ryan 'Rich Fat Baby' McKee is a little fatter and a little richer (and a little hungover) after his Phoenix Suns knocked off LeBron James and the Lakers last night. He gloats for at the top of this podcast for a fews minutes before jumping into the recaps of Thursday night's games and bets with Scott 'Radio Voice' Reichel. They discuss what the Suns and Denver Nuggets did well in Round 1. RFB and Scott debate what that means for their matchup in Round 2, especially with the Suns starting off Game 1 at home as -5.5 favorites.
Next, the guys look ahead to tonight's Game 6 in the LA Clippers versus Dallas Mavericks series. Can Luka Doncic do the previously unthinkable and close out the second Los Angeles NBA team in Round 1 this year? Will Kawhi and PG-13 finally right the (clipper) ship? Will Batum be starting in the five-spot instead of Ivica Zubac?
Scott and Ryan make their NBA Playoffs picks for tonight. Then, Scott signs off, and RFB welcomes back the Prop Brothers (from another mother) Jong 'Culinary Delight' Lee and Terrell 'Sweet T-Money' Furman Jr. They give out their favorite picks for player props tonight – three best bets each. And then it's time for everyone's favorite sweat segment, Fridayz Parlayz. Get ready to win some big money!
Make sure to subscribe to NBA Gambling Podcast on Apple and Spotify. Check Ryan McKee, Zach Broner, Dan Titus, and Munaf Manji's updated against-the-spread NBA picks today and EVERY DAMN DAY at SG.PN/nbapicks.