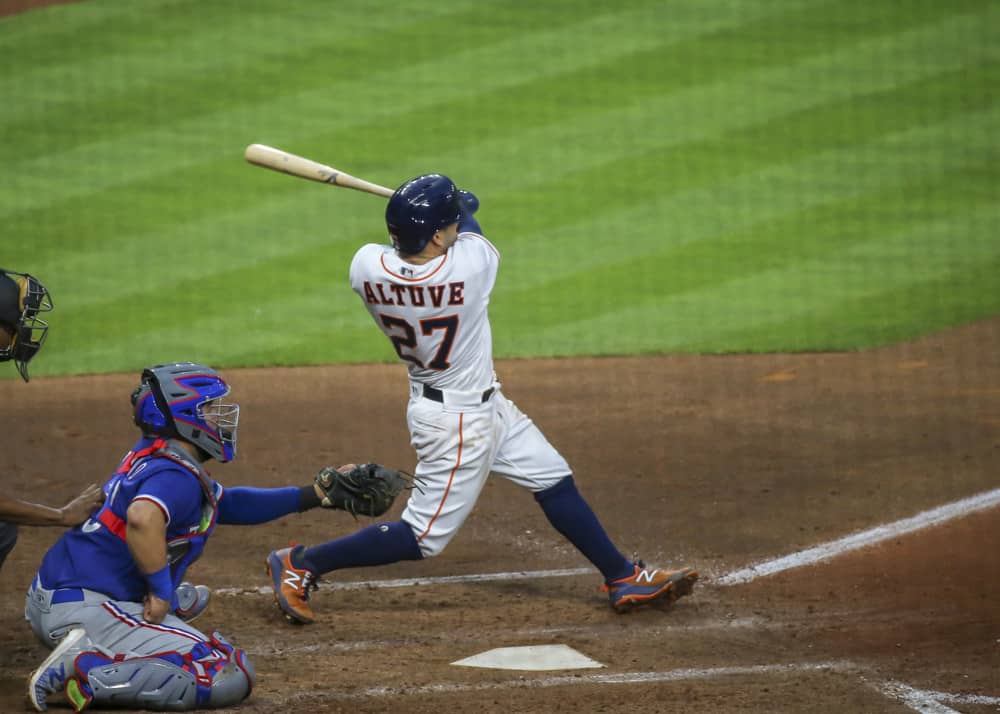 MLB Daily Picks: Player Props
I know we are in the midst of the NHL Playoffs and NBA Playoffs tipping off, so the books may not be giving attention to the MLB. On a daily basis there are anywhere from 10-15 games a night so there will be a few markets to take advantage of. What a better time to do that than today! I have three player props for tonight's games. Let me dive right into it!

Jose Altuve Over 1.5 Total Bases (+134)
Jose Altuve is on a tear in the month of May. In fact, Altuve is batting .352 so far this month. Against the Texas Rangers this season, Altuve has five hits in ten at-bats. The Texas Rangers trot out Kyle Gibson tonight to face the Astros. Gibson faced the Astros on May 16th and had a great outing against them, allowing only four hits. However, Altuve had two hits in that game against the Rangers. Lastly. Altuve has at least two hits in four straight games. When these two divisional and in-state rivals get together tonight I expect Altuve to continue his hot month.
José Altuve's first home run of 2021 comes in Houston's first home game.

Coincidence? Probably 🧐pic.twitter.com/e0vGdWxKn5

— BroBible (@BroBible) April 9, 2021
Kyle Gibson Under 4.5 Strikeouts (-135)
As stated above Kyle Gibson had a great outing against the Astros in his last start. However, despite going seven innings, Gibson only recorded four strikeouts in that span. In addition, the Astros have struck out at bat the least so far in the American League. Against the top offenses Gibson has pitched against this season, he is only averaging four strikeouts in that span. He has only exceeded four strikeouts just once in those four matchups.
Tyler Glasnow takes the mound tonight against the Toronto Blue Jays. Glasnow faced the Rangers on April 23rd and recorded 10 strikeouts against them. Furthermore, Glasnow recorded at least 8 strikeouts in five straight outings. In four of the last five starts, he has recorded 10 or more strikeouts. I expect this success to continue tonight for Glasnow against the Blue Jays.
Bonus Parlay: White Sox ML + Giants ML + A's/Angels Over 9 (+602)
White Sox ML – The White Sox are on a ridiculous tear against left-handed pitching and that should continue tonight against the Yankees and Jordan Montgomery. I will continue to ride this trend until the wheels fall off.
Giants ML – I am fading Trevor Bauer tonight against the best team, record-wise. Alex Wood is on the mound tonight going up against his former team and that is all the motivation he will need. The Dodgers played last night against the Diamondbacks.
A's/Angels Over 9 – I am fading these two pitchers tonight. Jose Quintana is not having a great season – the numbers do not lie. I expect to see plenty of runs in this matchup tonight between these two divisional rivals.
MLB Daily Picks Props Record: 6-10
Follow me on Twitter: @sportsnerd824