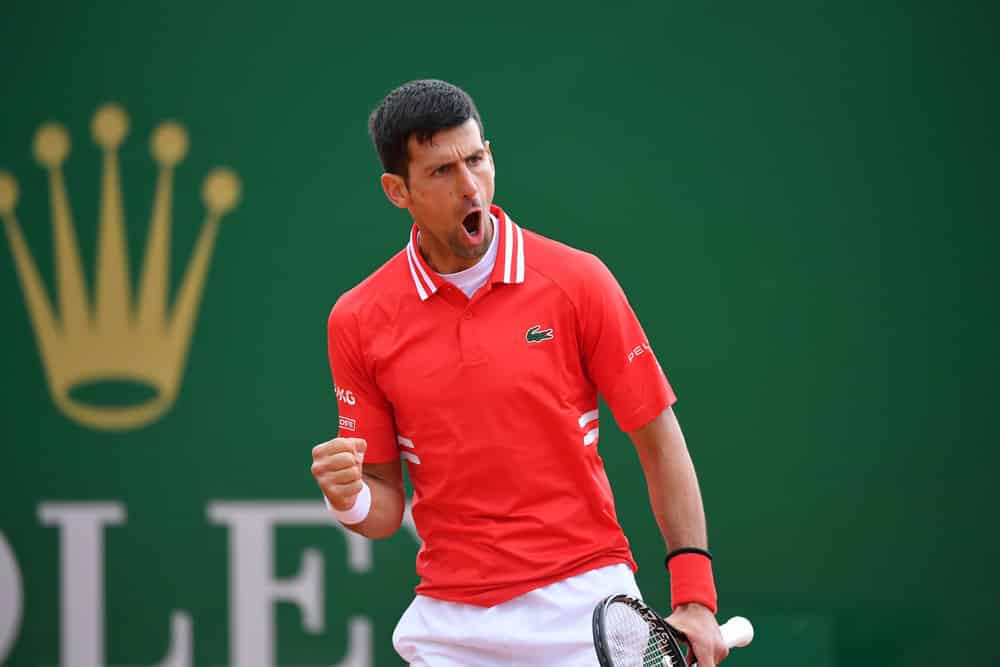 Hello, my fellow degens! It's time today to talk about one of my favorite sports to bet on, the sport of tennis. Professional tennis is fairly easy to handicap with little to no knowledge of the sport. There can be anywhere from 30 to 100+ matches daily, which means there are tons of matches to choose from.
Today, I'm going to share with you my secret to handicapping tennis. I am also going to share a few resources which are vital to any good tennis handicapper. Also, be sure to hop in the SGPN Slack where I'm sharing my tennis picks daily. I've been on a documented run of over +20 units in the last month and I love to share the gold.
How To Bet On Tennis
I'm not going to go into the specifics of how the game of tennis is played. I will, however, link a USTA article that explains the basics of the game of tennis. Once you have the scoring down, you're ready to dive in. The next step is figuring out what league you're betting on, and at what level of competition this league is.
The Leagues
The first step to handicapping tennis is understanding what leagues are available to bet and which should you focus on. There are three levels of professional tennis, and each one features different levels of talent.
The top-tier leagues in tennis are the ATP and the WTA. These feature the best of the best, with a mix of some lower-tier players as well. The ATP is the top men's professional tennis league while the WTA is the top women's professional league. Pay attention to the lines in these leagues because they are rarely too mispriced.
The mid-level of professional tennis is the ATP Challenger Tour. This is for men's players, and it features some up-and-comers mixed with some veterans on their way out. There isn't a women's league at this level, as they still play under the WTA brand. The Challenger Tour is where you can find some great underdogs to take.
The lowest tier of professional tennis (and my guilty pleasure) is the ITF. There is both a men's and a women's ITF. Unless it's one of their few decent-paying tournaments, you'll only see up-and-comers at this level. This is where you can find a TON of mispriced lines, though, if you can find a book that offers lines for the ITF.

The Basics Of Handicapping Tennis
The next step to betting tennis is knowing where to find all of your basic, as well as advanced, stats. There are the basic levels of stats such as H2H records and recent/career records on different court types. Then you can dive deeper into all sorts of stats like ace percentage and other specific serve or return side stats.
I personally have found success in just keeping my handicapping simple, however. Tennis is a sport where more often than not one player is simply better than the other. With so many matches per day, these can be somewhat simple to spot out. I've found the most success by using a very quick and somewhat shallow stats dive.
For my tennis handicapping I personally use four things. I look at the two players' ranks, their H2H record (with specific court types included), their recent record on the court type being played (ex. 2021 record on clay), and lastly their career record on the type of court being played.
All of the player's record information can be found quite easily. All you have to do is search for the player's name with ITF afterward (ex. Rafael Nadal ITF). This will take you to the ITF website which has basic information about every professional tennis player. I've found a ton of success by simply using this website.
If you're looking for a deeper dive into some advanced stats, then UltimateTennisStatistics is your place. They have a TON of different stats for all men's tennis players. For women's stats, Tennis Abstract has some available. Tennis Tonic is also a useful site, as they have some stats and a head-to-head breakdown of every match.
The Final Breakdown
So to summarize everything, anyone in the world can be a successful tennis handicapper. The best thing to do is look at records and other basic stats and then look for games you feel are mispriced. There are tons of underdogs cashing each day in professional tennis at all levels.
With a little bit of basic research, it becomes pretty easy to spot a juicy-looking line. Now that I've pointed you in the right direction, the rest is up to you! If you're feeling lazy (there's nothing wrong with that), then just hop over to the SGPN Slack channel. My buddy Jong Lee (@nikemvick7 on Twitter) and I are always in the #tennis channel and we're sharing our picks daily!
Betting tennis and betting golf go hand and hand! Be sure to check out the latest episode of the Golf Gambling Podcast today!
Listen also: PGA Championship Predictions & DFS Picks (Ep. 1010) featuring the Golf Gambling Podcast crew | Sports Gambling Podcast