Hello everybody! The week is halfway done, but there's good news. The NBA has given us a nice looking 10 game slate to give us a little push to the weekend. There's nothing better than a little NBA DFS on a Wednesday night to provide a little midweek sweat, so let's dive right in!

NBA DFS Picks Wednesday April 28th
It's going to cost you to play Russell Westbrook on this slate, but it will be worth it. Russ enters the day as the most expensive player on the slate and with good cause. He's turning in triple-doubles at an eye-popping rate this season, and he averages a healthy 56.4 FPPG so far because of this.
Westbrook's Wizards are set to take on the Lakers on Wednesday. This is a great matchup for him although it doesn't really matter who he is facing. Westbrook has been arguably the most dependable DFS player in the league this year. I'm not going to miss out on playing him regardless of what the price tag is.
This is an extremely volatile play but I'll take a stab here. It's no secret that Eric Bledsoe has been extremely inconsistent this year. Not only has his production been up and down, but his playing time has been as well. However, he's shown us he can give us solid production from time to time.
The Pelicans will take on Denver on Wednesday night, and this isn't a terrible matchup for the backcourt of New Orleans. The scary part about playing Bledsoe is how reliant he is on scoring to provide solid NBA DFS production. I'm fine with taking a shot for a cheap price on a player who could get going on any given night though.
It's definitely been a season to forget for Orlando, but they do have a gold mine in hiding. Dwayne Bacon has become one of my favorite cheap streaming options this year, and I'll continue to utilize him Wednesday. The Magic are missing some players, and Bacon is locked into around 30 minutes a game.
Bacon's 17.5 FPPG average isn't going to blow anyone away. He's basically reliant on scoring, which isn't necessarily a good thing, but it isn't a bad thing either. Orlando faces Cleveland, and the Cavs have been anything but spectacular defensively. Bacon has topped 30 fantasy points in two of his last five, and this could be a game where he matches that production.
Although Carmelo Anthony certainly isn't what he was a few years ago, he is still been pretty solid from an NBA DFS perspective. He's averaging 23 FPPG so far this season. This is a pretty good average I'd say for a player who is only seeing an average of around 25 minutes per game on the floor.
Melo's Trail Blazers will take on Memphis, and I'm playing him more or less based on his history against the Grizz. Melo has had no problems scoring against them in the past as he averages 23.2 PPG throughout his career against Memphis. If Melo can find his groove, then you will find the value play of the day for a cheap price.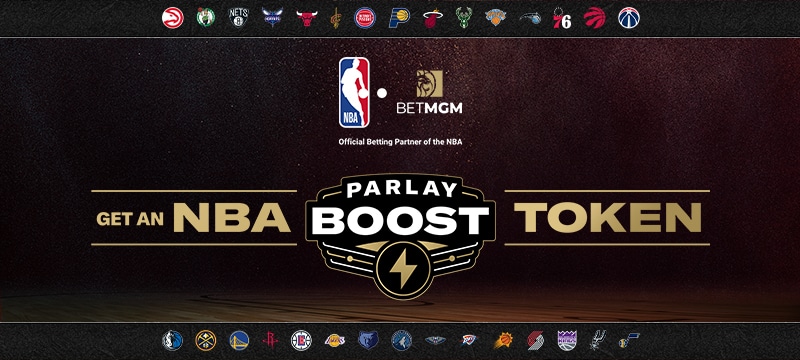 DeMarcus Cousins has locked in a contract for the rest of the season, so I'll take him here. His minutes have been somewhat limited and he will see this diminish more once Serge Ibaka is back. However, until then we will get some solid bench production from Boogie.
Cousins is seemingly finding his pace more and more as his production has picked up these past few games. He finished with 26 fantasy points in 15 minutes, followed by 35.25 fantasy points in 25 minutes last game. Knowing he has a spot for the rest of the season should boost his morale as well. For only $4,100 I'll gladly take a chance with Cousins against the Suns.
I'm going to complete a Portland stack here by taking CJ McCollum at the guard position. The Trail Blazers have had a strong offense all season. They rank ninth in the NBA in points per game, so I want a piece of them in this slate.
McCollum has averaged 21.8 PPG against Memphis throughout his career, and he's had no problems against them this year either. This will be Portland's third straight against the Grizz, and McCollum has scored 22 followed by 27 in the previous two. He averages 40 FPPG this year, and he is good for around that each night.
Despite Chicago's struggles, Thaddeus Young has become one of the most consistent NBA DFS options each night. The only thing holding him back is his playing time, as he rarely sees 25 or more minutes on the court. However, Young has been extremely efficient in his limited time.
Young enters this game with an average of 28.8 FPPG, which is excellent when you compare it to his playing time. Young has also topped 30 fantasy points in three of his last four and numerous times this year. The Knicks aren't a bad matchup for Young and the Bulls, and I expect that he will give us around his 30 fantasy points average in this contest.
Let's wrap this lineup up with a bang shall we? We knew just how good Devin Booker was before this year. This year we're seeing just how good he really is now that Phoenix has more weapons around him to take the pressure off him. Booker averages 39 FPPG, and this doesn't do him justice.
Booker's Suns will face off with the Clippers, and this is sure to be a back-and-forth battle. Booker has topped 40 fantasy points in two straight as well as five of his last ten. It's a rare occasion that he has bad nights, and even then his ability to fill the stat sheet in other areas makes up for the difference. He'll be chalky, but you definitely want Booker in your lineup somewhere.
Will's NBA DFS GPP Lineup 4/28

Make sure to subscribe to NBA Gambling Podcast on Apple and Spotify. Check Zach, Munaf, Dan, and Ryan's updated against-the-spread NBA picks today and EVERY DAMN DAY for EVERY DAMN GAME at SG.PN/nbapicks