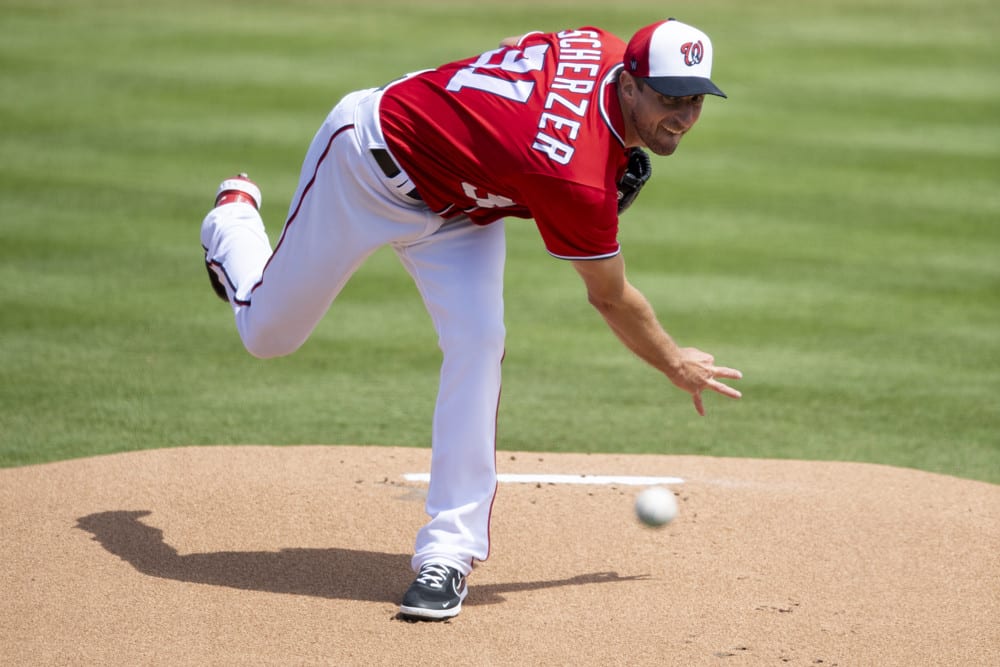 MLB
Friday Night Prop Bets
Well it was not the greatest start to the MLB Prop Bets last week. But it is early in the season and plenty of time and opportunity to find the winning ways. For our MLB Friday Night prop bets, we have 15 games on the schedule to choose from. It is still early in the season and we are still seeing teams finding their identity this season, but it's worth noting the Cardinals and Brewers are favored in the NL Central. I would recommend reducing your bet size until at least the start of May for prop bets in the MLB. There are plenty of opportunities to find prop bets. Let me dig right into it!
This may seem like a square bet but the number is a bit conservative so I'll take a bite. Since joining the Nationals, Scherzer has eight starts against the Arizona Diamondbacks. He's pitched 53 innings and recorded 77 strikeouts in that span against the Diamondbacks. In fact, in seven of those eight starts Scherzer has recorded eight or more strikeouts. Lastly, the Diamondbacks have struck out 119 times this season. However, 71 of those strikeouts are in the eight road games they have played in this season.
Minnesota Twins/Los Angeles Angels Over 16.5 Hits 
The Twins and the Angels match up tonight in Anaheim. Both of these teams are tops in the league in total hits this season. As a matter of fact, the Twins are 5th and the Angels are 6th in total hits this year. In addition, the Twins average just above nine hits per game on the road while the Angels average just above eight per game. These numbers are close to the 16.5 but prior to last season Andrew Heaney gave up 59 hits over 53 innings in 2019, and in 2018 78 hits over 89.1 innings at home. Also, Lewis Thorpe gets the start for the Twins tonight and he did not have a great 2020 season. He allowed 24 hits over 16 innings pitched.
Candelario is having early success on the road this season for the Tigers. In fact, in the seven road games this season, Candelario is batting .370, 10 hits, 5 RBIs, and 10 runs scored. The Tigers will face Frankie Montas tonight. I will back Candelario hot bat on the road tonight versus the Oakland A's.

Bonus Parlay
Oakland A's ML + Red Sox/White Sox Over 9
Montas takes the mound for the A's tonight, who have had success against the Tigers. I expect the bats for the A's to continue to stay hot at home and take care of business against the Tigers, as two of the better offenses get together at Fenway Park tonight. The Red Sox bats are on fire after losing the first three games of the season. The White Sox one of the deepest lineups in the league and should hold their own tonight.