Hello everyone! Today is Thursday, and that can only mean that it's time to talk NBA DFS! Although today's slate only features four games, I'm super excited to share my GPP lineup. Someone is going to be 100K richer after tonight (hopefully you or I), so without further delay let's dive right in.
NBA DFS Picks Thursday April 15th
I'm starting my lineup off today with a very consistent player in Kemba Walker. Although he isn't the top scoring option for Boston, his offensive production continues to be solid. You have to go back to February 9th to find the last time he didn't put up at least 10 points, and he's dished at least six assists in eight of his last ten games.
Walker's Celtics are set to take on a short-handed Lakers squad today. LeBron James and Anthony Davis remain out for them, and they have a slew of players listed as questionable also. Walker shot a measly 1-12 from the floor when Boston played the Lakers earlier this year, and this is a great chance for him to redeem himself with a big game.
I'm taking a flyer here on Kentavious Caldwell-Pope, mainly based on his recent success. It's been a bumpy season so far for KCP, but he's now topped the 25 fantasy points mark in three of his last six. He's also shooting 42.9% from the floor and 41.6% from deep which gives me a glimmer of hope.
Most of KCP's value comes from his ability to shoot the ball. Normally, I try to avoid players like this. However, Boston ranks 17th in three-point defense. If KCP can get his threes to start falling this game, then he will be the value play of the day. For only $4,400, I'll take a shot at a normally accurate three-point shooter against a beatable perimeter defense.
Let's get the other value play out of the way with Isaac Okoro at the small forward. This is more of a dart throw as his production has been spotty at best. However, Okoro has started every game and he's also averaging a solid 31.8 minutes per game, which means the opportunities are there at least.
Okoro has been playing better lately from an NBA DFS standpoint as well. He's now topped the 20 fantasy points mark in four of his last six, which may not seem like much. However, for a rookie who's only averaging 17.2 FPPG and is priced only $4,100, this marks improvement. If Okoro can grab a few rebounds and get some shots to fall, then I won't be complaining about the output.
Draymond Green was already putting together a solid campaign. With James Wiseman out of the lineup now, the sky is the limit for him. He's averaging 31.9 FPPG, and he's been exactly what you expect him to be this year. Draymond isn't an excellent scorer, but what he lacks in scoring he makes up for in other areas.
Draymond's statline average is decent with 6.7 PPG, 6.5 RPG, and 8.6 APG. It's worth noting that he's also fresh off his sixth triple-double of the season as he put up 12 points, 10 rebounds, and 16 assists last game. Draymond has topped the 30 fantasy points mark in six of his last ten, and a matchup with Cleveland could very well spell at least another double-double for him.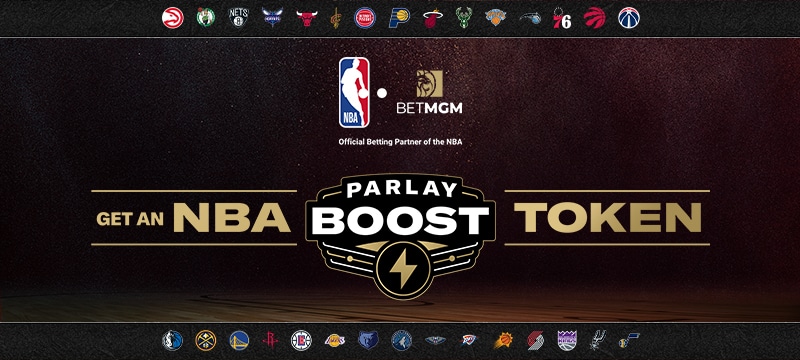 I'm going to complete a Cleveland stack here with Jarrett Allen at the center position. He didn't waste any time getting back to work after missing eight games, as he dropped 15 points and eight rebounds on his way to a 30 fantasy points night last game. Now, he's facing a Warriors squad who isn't exactly a paint-oriented team.
You aren't going to find a much more consistent center for NBA DFS than Allen. He's scored at least 11 points in six straight and had no less than eight rebounds in each game. A matchup with Golden State should do wonders for Allen. He could easily pull a double-double here against a weak matchup, so you probably want as much Allen as you can get in your lineups.
Is it just me or does Donte DiVincenzo's pricing seem a little off? Sure, much of his DFS output comes from three-pointers. However, this is a game where he could shine. Milwaukee takes on the Hawks, who are surprisingly one of the best perimeter defensive teams in the NBA this year. I'm not letting that scare me though.
Although DiVincenzo has been rather inconsistent this year, it's games against the better perimeter defending teams that he seems to be able to get going. He shot 6-10 from three against Dallas a few games ago, and the Mavs are one of the better teams at defending the three. It won't be pretty, but if DiVincenzo gets his shots to fall, then you can bet the winning lineup will contain him.
Whether Giannis Antetokounmpo plays or not, it's Bobby Portis that I want at my forward position. He's been very quietly piecing together an outstanding campaign. Portis comes into this one averaging 24.9 FPPG, but this number is somewhat misleading. He's topped the 30 fantasy points mark in five straight games as well as seven of his last ten.
As I mentioned earlier, his Bucks squad is set to take on Atlanta. The Hawks have been better this year defensively as a whole, but they still struggle down low. Atlanta is giving up a poor 48.5 points in the paint, and that could spell disaster. This is the most expensive Portis has been in DFS in a while, so I'll take him one last time before his price shoots above the $7,000 mark.
I'm dipping back into this Golden State/Cleveland matchup one last time here to stack the other side. There's a very good chance Kelly Oubre misses another game, and this means that there's a ton of work left over for forwards. I expect that Andrew Wiggins will benefit the most from Oubre's absence in this game against the Cavaliers.
Wiggins has been piecing together quite a good campaign. He averages 31.3 FPPG, and he's topped 30 fantasy points in six of his last ten. During that stretch, he's topped 40 fantasy points three times as well. Wiggins has had two rather mundane performances the last two games, however. A matchup with Cleveland should be the perfect spot for him to bounce back in a big way.
Will's NBA DFS GPP Lineup 4/15
Make sure to subscribe to NBA Gambling Podcast on Apple and Spotify. Check Zach, Munaf, Dan, and Ryan's updated against-the-spread NBA picks today and EVERY DAMN DAY for EVERY DAMN GAME at SG.PN/nbapicks