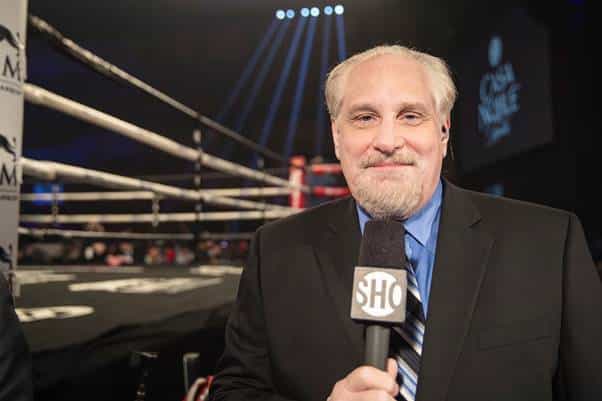 We're reminiscing about the biggest moments in boxing and of course, getting you ready for all of the important fights in the ring coming this weekend on the "Big Fight Weekend Podcast." And we enlisted the help of Hall of Fame boxing analyst Al Bernstein of Showtime to assist!
Host TJ Rives Is back to help set the table and he brings Al on first to talk not only how about the big win by Philadelphia unbeaten welterweight Jaron "Boots" Ennis last weekend in a fight that Al called on Showtime, but also reminisce about the Epic anniversary week of Marvin Hagler vs. Thomas Hearns in one of the great short fights in boxing history.
Al gives tremendous insight on that epic night April 15th, 1985, as the Middleweight champion of the world Hagler engaged the former World welterweight and Junior middleweight title holder Hearns in arguably the greatest first round in championship boxing history.
Hagler and Hearns bombed each other with one big punch after another and neither man would back down, much less go down, from all of the punishment. Eventually, Hagler wore down Hearns and quickly dropped him for good in the third round to retain his title. Hear Bernstein's stories about being on the call with legendary broadcaster Al Michaels and also about the atmosphere at the Caesars Palace outdoor Arena that night in 1985.
Then, T.J. is joined by analyst Carlos Toro of Carlos Toro Media, who has great insight on today's fight game, including through his own website and fighter interviews on YouTube and Fightgame.com.
T.J. and Carlos also talk about the Hagler-Hearns memorable fight and the profound impact that bout had on boxing history then and now. The guys also get to some of the news of the week, including Canelo Alvarez preparing for his Super Middleweight World Championship fight with England's Billy Joe Saunders coming in May.
Next, T.J. and Carlos go over the fight cards for this weekend including Demetrius "Boo Boo" Andrade defending his WBO Middleweight championship in South Florida Saturday night, the Fox TV/Premier Boxing Champions card in Los Angeles and the Triller app fight card in Atlanta. That one includes YouTube Star, Jake Paul taking on former amateur wrestling and MMA fighter, Ben Askren in the main event.
The guys also go over some of the odds and gambling advice on these main event fights to be shown on the Dazn streaming service, Fox Sports and the Triller app.
Hear it all on the "Big Fight Weekend Podcast" and make sure to subscribe / review us on Apple podcasts, Spotify, etc!!