Hello everybody! The NBA Draft is still three months away, but this can only mean that it's NBA mock draft time! Although this year's class is full of talent, this year's draft won't be nearly as predictable as in recent years. There seems to be quite a disagreement all up and down the board. One thing is certain, this makes for a fun draft.
Most experts, myself included, seem to agree on who will go in the top five. However, they aren't all aligned on who will fall exactly where. Something interesting about this year's draft class is that there are a lot of teams who should be looking for a big man, but there doesn't appear to be a ton of NBA-ready big men available.
I'm just as excited as any for this year's draft though. This is the type of class where a team could find a long-term superstar from a second round or even an undrafted free agent. The 2021 draft class does seem oddly somewhat like the 2020 class. On the surface, it appeared top-heavy but once we dug in we found some untapped diamonds.
My mock draft will surely change some once the lottery takes place and we know for sure which team will draft where. However, using the predicted draft order from tankathon.com and 2021 team needs from freeagentforecast.com, this is my current NBA mock draft for the 2021 NBA Draft. Be sure to check back closer to the draft date as well! I will be updating this piece as new information becomes available to the public.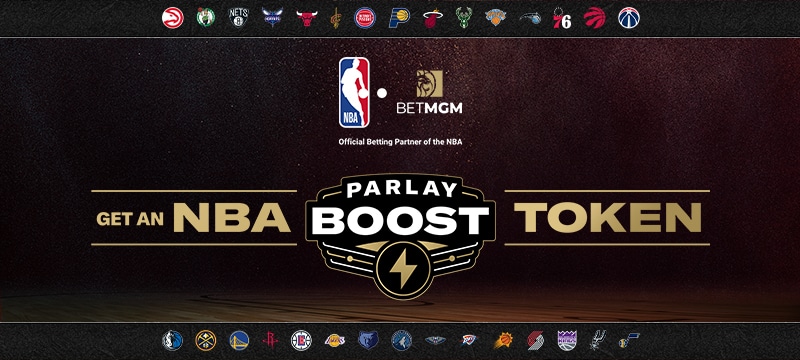 NBA Mock Draft 2021
#
Team
Pick
Pos
College
1


Timberwolves

Jalen Suggs
PG/SG
Gonzaga
I have a hard time picturing Minnesota passing on such a solid all-around player like Suggs. He is a solid defender who can also be a dependable scorer each night. The Timberwolves are in need of a defensive boost, and Suggs will be the perfect fit.
2


Rockets

Cade Cunningham
PG
Oklahoma State
The rebuilding process for Houson starts here with Cade Cunningham. His height and wingspan mixed with his ball-handling abilities make him a rarity. Many experts have Cunningham going first, but the Rockets will be more than happy landing him with the second pick.
3


Pistons

Evan Mobley
C
USC
The Pistons need a dominant big man, and it makes sense for them to grab Evan Mobley here. At 7 feet tall, he has the height to become a rebound machine. Although he only weighs 215 pounds, Detroit can beef him up and mold him into a solid starting center.
4


Magic

Jonathan Kuminga
SF/PF
G League
With Otto Porter Jr. and James Ennis III both set to become free agents at the end of the season, Orlando could simply elect to take Jonathan Kuminga here. Although he bypassed college, he's played very well in the G League. His height and weight make him a very appealing prospect for the Magic.
5


Cavs

Jalen Green
SG
G League
The Cavs have quite a few needs, but I believe they will use this opportunity to strengthen their backcourt. Jalen Green is another player who bypassed the NCAA via the G League, and he averaged 17.9 PPG through 15 games. He would make a great pairing alongside Sexton for Cleveland.
6


Wizards

Alperen Sengun
C
Turkey
Washington has a glaring hole in their roster in the form of big men. I believe they will take this chance to grab a solid center in Alperen Segun. He's listed at 6'10" and weighs in at 240 pounds. He's been dominant overseas, averaging 19.7 PPG with 9.1 RPG. The addition of a solid center could be the missing piece that the Wizards have been searching for.
7


Thunder

Sharife Cooper
PG
Auburn
They say numbers don't lie, and I believe that Sharife Cooper will jump up the draft boards. The Thunder need a solid point guard along side SGA, and Cooper will fit right in. He's a dynamic scorer and ball-handler who averaged 20.2 PPG with 8.1 APG at Auburn. I believe Oklahoma City will make a great home for him.
8


Raptors

Jalen Johnson
SF/PF
Duke
Toronto has more than enough depth in their backcourt, so I believe they will move to beef their big men with Jalen Johnson. He's about as well-rounded of a forward that you'll find in this draft class. His physicality will be his main selling point to a Raptors team that needs an aggresive big man.
9


Kings

Isaiah Jackson
PF/C
Kentucky
The Kings are set to lose a ton of big men to free agency this year, and drafting Isaiah Jackson would help aid these losses. He's quick with his feet, can guard anyone on the floor and he is aggresive in the paint. Sacramento needs a versatile big man that fits their style of play, and Jackson is a perfect fit for their scheme.
10


Magic

Scottie Barnes
SF/PF
Florida State
With their second pick this draft, I believe Orlando will continue to address a weak spot in their forwards. Scottie Barnes is a unique forward. He's listed at 6'9" and weighs in at 227 pounds, but he has the ball-handling skills of a point guard. He will make a great forward for a team such as the Magic who can utilize him to his full potential.
11


Pelicans

Davion Mitchell
PG/SG
Baylor
A strong guard who can lead an offense in more ways than one, Davion Mitchell is a great fit for New Orleans. The Pelicans will surely move forward from Lonzo Ball this offseason, and Mitchell is arguably an upgrade. He's a dynamic scorer who doesn't mind handling the ball either, which should make New Orleans happy.
12


Warriors

Corey Kispert
SF
Gonzaga
The Warriors aren't a team that will need a ton once their injured players return. I believe they will look to add another great spot shooter, and Corey Kispert could be that guy. His game sense and shooting ability will fit right in to a fully-healthy star-studded Golden State squad.
13


Pacers

Josh Giddey
PG/SG
Australia
Indiana is a team that isn't lacking much, so they will look to add depth here. Josh Giddey is a great choice for them due to his size and versatility. At 6'8" and 205 pounds, he can play either guard position and possibly even small forward if he can bulk up some.
14


Spurs

Franz Wagner
SF
Michigan
Although he's officially listed as a small forward, Franz Wagner will be a good addition for the Spurs. At 6'9" and 220 pounds, he could easily make a transition to the power forward position as well. His ability to score, rebound and handle the ball as well is right up San Antonio's alley.
15


Knicks

Jared Butler
PG
Baylor
The Knicks are already needing a point guard, and this need increases as Elfrid Payton, Frank Ntilikina and Derrick Rose are all set to become free agents. Jared Butler is a plug and play guard who can start at the one or the two and will be a great asset for New York alongside RJ Barrett.
16


Grizzlies

Keon Johnson
SG
Tennessee
I believe that Keon Johnson will slide down the boards and fall into the hands of Memphis here. The Grizzlies need a shooting guard, although not dire. Johnson might not be totally ready for the NBA offensively, but Memphis is the perfect team to mold an already solid defensive player into a threat in multiple ways.
17


Celtics

Kai Jones
PF/C
Texas
It's no secret that the Celtics need a big man in this draft, and I believe that Kai Jones is a great fit for them. He has the ability to play the four or the five, and his passing ability is rare for a big man. His lateral quickness and hops should be enough to grab the attention of Boston.
18


Hornets

Luka Garza
C
Iowa
Many draft boards have Luka Garza going second round, but I don't believe that will be the case. There's quite a few teams who are looking for a big man, and his dynamic scoring ability will surely grab a look from someone. The Hornets would be more than happy to take a shot on Garza with this pick.
19


Thunder

Filip Petrusev
PF/C
Serbia
Oklahoma City is yet another team who needs a big man, and Filip Petrusev is a great fit for them. He signed a deal in Serbia for a year after playing two years under Mark Few at Gonzaga. He's a player on either end of the floor, and he'll be ready to start from day one.
20


Hawks

Moses Moody
SG
Arkansas
The Hawks have a ton of ways they could play this, but I feel like they take the best available which would be Moses Moody. I believe that team needs will be the only reason Moody falls this far in the draft. However, Atlanta won't be complaining with a walking bucket in Moody.
21


Knicks

Charles Bassey
C
Western Kentucky
Since New York has address their issue at the guard position with their last pick, this is a great time to add a dominant center. Charles Bassey has been overlooked in this draft class, but I believe he will fall to the Knicks here. He's a great scorer who can rebound against anyone in the country, and he'll be a deadly pairing with Julius Randle.
22


Rockets

Ayo Dosunmu
PG/SG
Illinois
The Rockets will be loving what they're getting with Ayo Dosunmu here. He'll provide depth in their backcourt, and he should be ready to start from day one. Dosunmu is a scoring threat who can handle the ball well and defend anyone on the court. He could be the face of Houston's offense for many years to come.
23


Rockets

Jay Huff
PF/C
Virginia
With their third pick of the first round, I believe Houston will address the issues that they have at the center position. Jay Huff stands 7'1" and he's a well-rounded player. He averaged 13 PPG and 7.1 RPG, and he will be a great pairing down low aside Christian Wood.
24


Lakers

Cameron Thomas
SG
LSU
The Lakers have a lot of players to resign this offseason, but they can use their first round pick to grab a solid scoring guard. Cameron Thomas isn't the most solid defender, but his offensive ability is some of the best in the class. He would be a great fit for the Lakers who run the philosophy of more scoring and less defense.
25


Nuggets

James Bouknight
SG
UCONN
Although Denver has depth at the two, they've been lacking a consistent scorer who can man the starting shooting guard position every night. James Bouknight is one of the best offensive players available in this draft when he can get going. He could be the missing piece to a talented puzzle for the Nuggets.
26


Clippers

Daishen Nix
PG
G League
With Patrick Beverly in foul trouble almost every night and Reggie Jackson set to become a free agent, the Clippers need a point guard. Daishen Nix is a pick that makes sense here. He is a solid point guard who should be ready to start immediately after a season in the G League.
27


Nets

Usman Garuba
C
Spain
Brooklyn is a pretty solid team all-around, so they can afford to take a shot here with Usman Garuba. His EuroLeague numbers haven't been impressive. However, there's a ton of potential here. His size would allow him to play the four or the five, and the Nets could mold him into a solid rotation player.
28


76ers

Greg Brown
PF
Texas
The 76ers are another team who doesn't have many holes. However, they could stand to take a chance at a solid four here with Greg Brown. Joel Embiid needs some help down low, and Brown's ability to score and rebound could help take some pressure off Embiid in the paint.
29


Suns

Ziaire Williams
SG/SF
Stanford
Although he's a little lanky, Ziaire Williams is a great fit for Phoenix. He's a good shot-maker who has great court vision and can score pretty efficiently as well. The most underrated quality of Williams is that he isn't selfish offensively, which is what makes him such a good fit for the Suns.
30


Jazz

Marcus Bagley
SF
Arizona State
I believe there's a few ways the Jazz could go here, but Marcus Bagley would make sense. They need another solid forward in their rotation, and he could be just that. His size and athleticism allows him to play the three or as a stretch four. He can shoot the ball lights out and would make a great addition to a solid rotation.
Make sure you also subscribe to NBA Gambling Podcast on iTunes and Spotify to hear SGPN's top basketball degens breaking down their picks. Also, be sure to check out sg.pn/nbapicks!! Our NBA experts are picking every game ATS during the regular season and playoffs!