The podcast world continues to grow every single day. It seems like there is never enough time to listen to all that you want to though. In addition, maybe you don't have those long commutes anymore where you can bust through an episode or two. Well, if you're stuck in this rut, there is a new solution in the podcast world and your pals at SGPN are on board.
What is Riffr?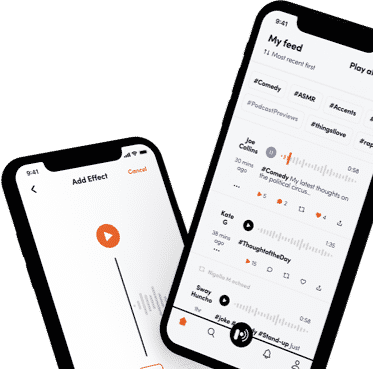 Riffr is the social network that is all about your voice. It provides short-form content right in the palm of your hand. So if you don't have an hour to devote to one of our stellar podcasts, you can still get content designed for the amount of time that you do have. The app allows you to browse by topic so that you can find riffs that are a few minutes long, while still giving you the type of information you are looking for. You can search for micro-podcasts about comedy, health, entertainment, and, of course, sports and gambling.
And if browsing aimlessly isn't your thing, you can follow your favorite content creators to get their riffs in your personal feed. Now that SGPN is on Riffr, there is no better place to get your quick betting fix than our Riffr profile. Check out our guy Ryan Kramer giving you his Final 4 picks. And now that college basketball is over, you can hear the SPGN crew break down everything from FCS football to NBA – all in our feed.
After you've downloaded the app and made SGPN your first follow, you can also launch your own micro-podcasts and join the #SportsBetting community on Riffr. They make it easy as can be to record your own three-minute or less riff and post it to the feed. Just click the start button and speak right in. They even have cool effects that you can add to make it even more personalized.
Where can you download Riffr?
Riffr is available everywhere you get your apps. Whether you are an App Store person or a Google Play person, it's available for you. Plus, if you're the type of person who is at their computer all day, they have that covered for you too. You can get all of the micro-podcasts you want right from your desktop on their website – which also allows you to access your account, so things stay synced up. The podcasts that you want are where you want them.