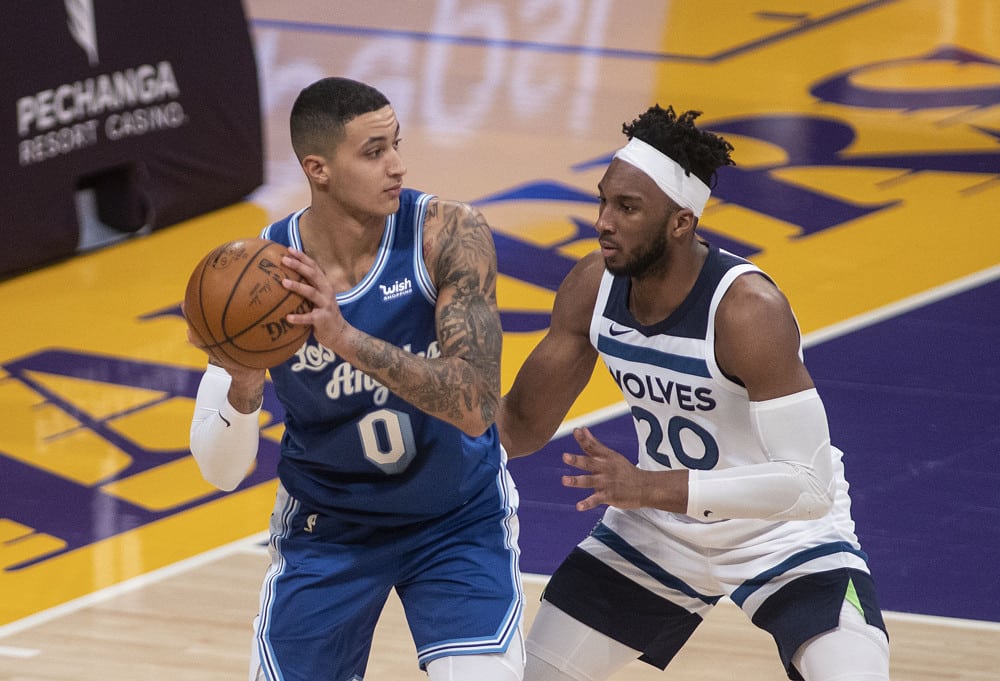 NBA Picks Today & Odds Movement Podcast
Ryan 'Rich Fat Baby' McKee, Munaf 'The Machine' Manji, and more of the SGPN #DegensOnly Crew get together live on the Locker Room app. The NBA Gambling Podcast group chat centers around NBA picks for today (Friday, March 26, 2021). Plus, since the NBA Trade Deadline just passed, the guys discuss the largest Championship odds movement for the teams that made the biggest player changes. Those teams include Miami Heat, Toronto Raptors, Denver Nuggets, Portland Trail Blazers and Philadelphia 76ers.
After the first 20 minutes or so, the podcast dives into NBA odds, picks, player props and best bets for tonight. The games discussed include Phoenix Suns (-4.5) vs Toronto Raptors; Brooklyn Nets (-5.5) vs Detroit Pistons; Boston Celtics vs Milwaukee Bucks (-6); and more. Also, a number of great player props are given out and one total degenerate parlay from Terrell Furman Jr. That one even includes a pep talk for Kyle Kuzma.
Make sure to subscribe to NBA Gambling Podcast on Apple and Spotify. Check Ryan McKee, Zach Broner, Dan Titus, and Munaf Manji's updated against-the-spread NBA picks today and EVERY DAMN DAY at SG.PN/nbapicks.