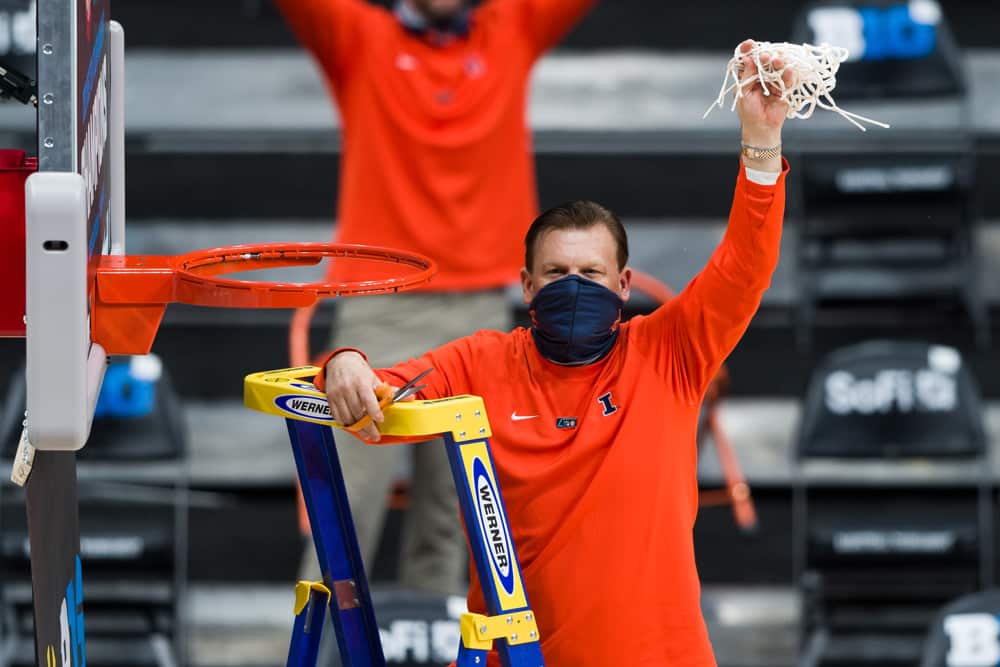 After having last year's event scuttled by the Covid-19 pandemic, the 2021 NCAA tournament is set to be played in Indiana and we are ready to talk all about it on the latest edition of our show.
Host TJ Rives is back with guests who are ready to break down where Underdog and Upsets might be lurking in the field of 68.
First, he welcomes Brian Edwards of Majorwager.com and Vegas Insider for his insight on the conclusion of the conference tournament championship weekend and Selection Sunday. Brian gives his takes on the victories by the likes of Illinois, Georgetown, and Alabama in their respective conference tournaments. He also reveals a team that he got great odds on to win the NCAA tournament, once the selection brackets came out.
Up next is our YouTube Round Table where TJ is joined by Ryan Kramer of "the Sports Gambling Podcast: and Dan Leach of 97.1 FM "The Ticket" in Detroit, Michigan. The guys go over not only championship weekend, but some underdogs that they like, in particular, Ryan has three double-digit upsets in the same bracket in the opening round.
Leach gives us his insight on the Big Ten teams and how deep they will go? This includes his Big Ten team that he has winning the National Championship.
Then, Brian rejoins the show to give Underdog selections on his own including a couple of small school double-digit seeds to get it done. T.J. also joins in with a couple of teams to pull off some surprises and cover as doggies.
Where will the upsets be happening and which teams will be able to keep it close in this crazy and unique version of the "Big Dance?"
Here it all is part of the latest edition of "3 Dog Thursday" and make sure to subscribe on Apple Podcasts, Spotify, etc!!