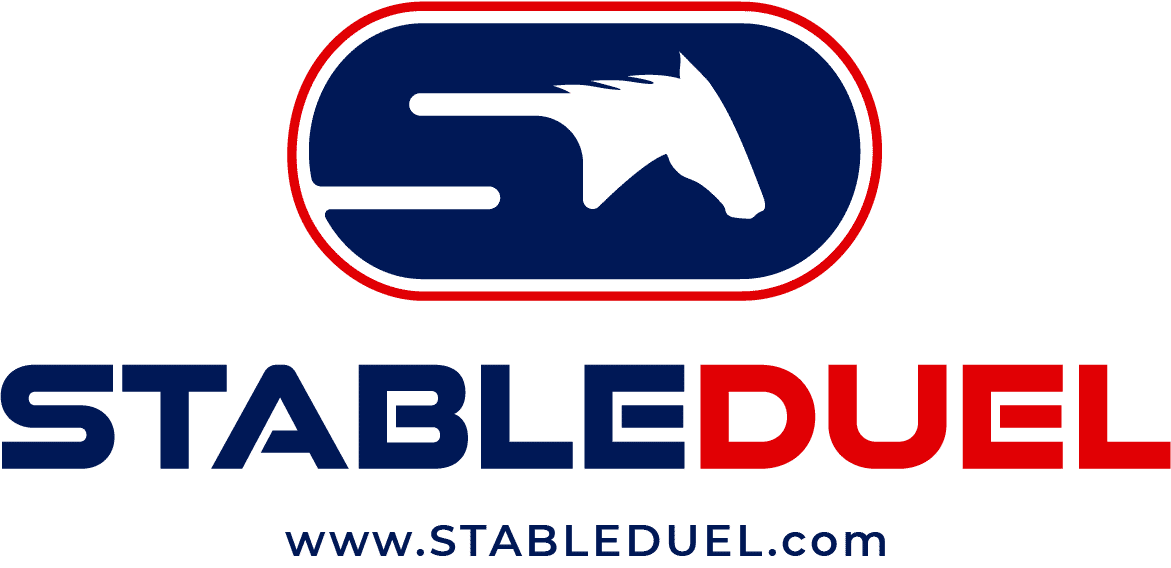 Horseracing has always been a sport where gambling on it can cause big excitement, but big disappointment. On one hand, watching the horse shoot out the gate can be exciting. Seeing your horse draw near the front – exhilarating. But what about when you dropped a wad and see your pony get pinned behind immediately? Sure, there's always the next race, but a lot of little losses like that add up to negative results.
Well, now instead of getting bent on the individual results, you can play the long game with StableDuel.
StableDuel brings all the things you like about DFS and brings them to the world of horseracing. Now you can play a whole slate of races without having to break the bank.
How It Works
Just like any DFS application, you start by downloading the app (the desktop web based version is coming soon). From there, setting up a profile is as easy as can be and depositing is a breeze. They take major credit/debit cards and allow bank transfers as well. Once you have all that squared away you're ready to go.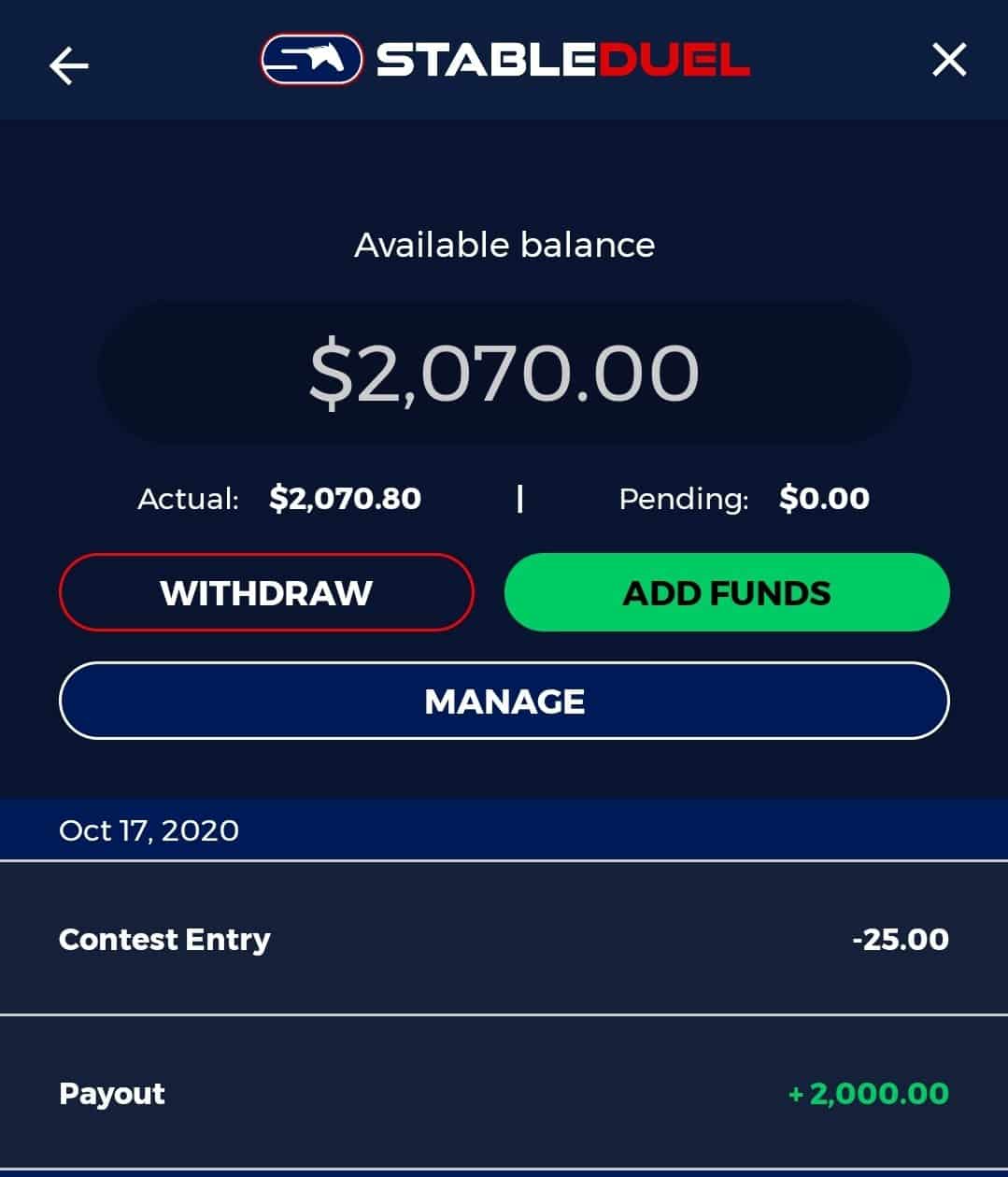 For as little as $1, you can get in on a game to compete against others for cash prizes. They not only have a varied amount for their entry fees, but also have different payout types. You can play a winner takes all contest, double- or triple-ups, or a more traditional DFS-type game where a percentage of the top finishers all cash.
Once you're into the game, it's as simple as selecting 10 horses from the 10 race slate to form your stable. Those horses don't have to come from each individual race, so you can double, triple or quadruple up. However, like with nearly all DFS games, you need to stay within a salary cap. With horseracing, though, those salaries are even easier to understand, because they are directly tied to the odds of the horse. So your stable can't be filled with all favorites.
Scoring
After each race that you have a horse in, you get points for that horse's position. Finish in the top position and take home 60 points. Finish anywhere in the top five and see the number go up, but fail to hit that mark and you'll wind up with a big goose egg for that horse. There are also bonuses that add or subtract based on how close to the next position your horse was. So if your horse wins by multiple lengths, you can expect a decent bonus. On the other hand if they finish out of the top five and and way back in the field, you could see a negative total.
Another positive of StableDuel is you don't have to worry about scratches. If your horse doesn't make it to the starting gates, you can replace that horse with one that hasn't raced yet. This way you don't have to spend the rest of the day lamenting that choice that never even had a chance.
Other Features
StableDuel makes it easy to enjoy a whole slate of races – and in ways that exceed the gameplay. As simple as it is to deposit, the withdrawal process is even easier. The allow you to use the method you have on file to pay, to collect as well. In addition, they have other great features like an annual leaderboard so you can see how you're doing against the best of the best.
With all of these in the palm of your hand, you won't find a better place to get into horseracing than StableDuel.
And for all of your fantasy sports knowledge, be sure to check out our fantasy section. You'll find plenty of info on mock drafts and more for every sport.