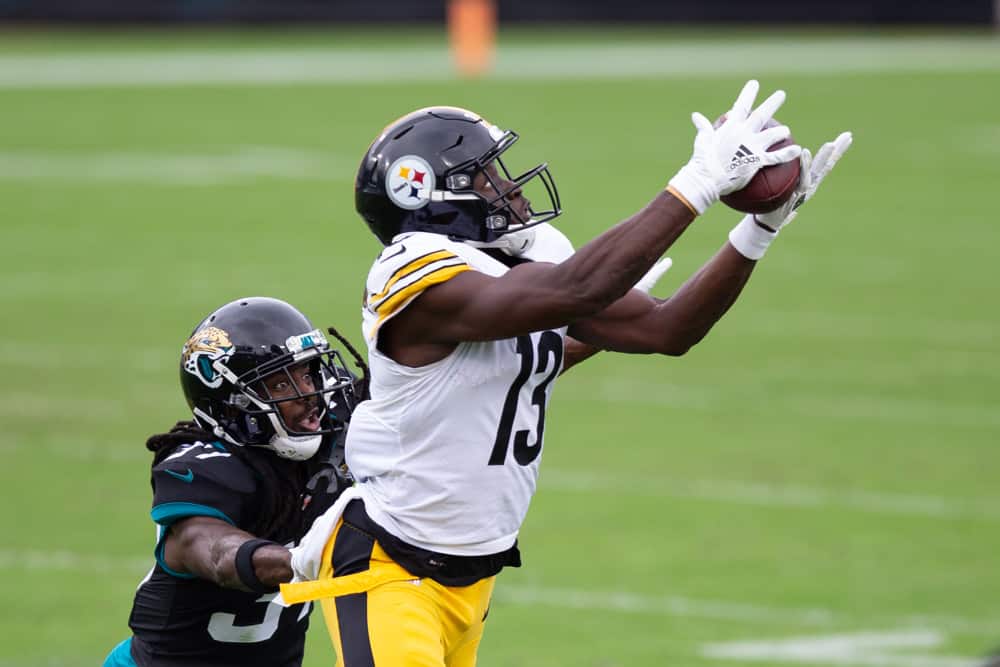 Super Wild Card Weekend is here, and it is the most exciting time for bettors and NFL fans. There are three great matchups on Sunday. Why not make it more enjoyable with player prop bets for each game? Below I will highlight a couple player prop bets I will be wagering on to make some extra cash this Sunday!
Baltimore Ravens vs Tennessee Titans
Time: Sunday, January 10th @ 1:05pm EST
Location: Nissan Stadium
Weather: 35 F Partly Cloudy
TV: ESPN
Spread: Ravens -3
Money Line: +165/-185
Total: 54.5
Since Week 6, Henry exceeded more than eight yards receiving once which was in Week 13 against the Browns when he had nine yards receiving. In addition, Henry is not a major target in the passing game. In fact, Henry has been targeted more than three times only once all season. While the Titans' passing attack features AJ Brown, Corey Davis, and Jonnu Smith, I fully expect the Titans to feature Henry exclusively in the running game.
Over Tannehill's entire career he has faced the Ravens six times including the playoffs. More importantly, he has faced the Ravens as a member of the Titans twice. In fact, in those two matchups  he had 88 passing yards last year, and this season in Week 11 he threw for 259 passing yards. However, the Week 11 matchup went into overtime where he had 36 passing yards in that span. Lastly, everyone is expecting this to be a shootout, but I believe Titans will feature Henry running the ball and keeping Lamar Jackson and the Ravens offense off the field.
#DegensOnly Prop Bet – Marquise Brown to have 150+ Receiving Yards and 2+ Touchdowns 67/1
It is no secret the Titans defense is one of the worst in the NFL season this year. In fact, Titans allow 275 passing yards per game which ranks #29 in the league. Furthermore, Brown has come on for the Ravens offense in the latter part of the year. Brown could have an explosive game against the weak passing defense of the Titans

Chicago Bears vs New Orleans Saints
Time: Sunday, January 10th @ 4:05pm EST
Location: Mercedes Benz Superdome
Weather: Played inside a dome
TV: CBS
Spread: Saints -10
Money Line: +400/-500
Total: 47
Allen Robinson to have at least 71 Receiving Yards
Since Mitchell Trubisky returned as the starter for the Chicago Bears, Allen Robinson is flourishing. In fact, since Trubisky's return in Week 12, Robinson has recorded 71 or more receiving yards in every game except last week against the Packers. In addition, it is not a secret Robinson is the #1 option in the passing game for the Bears.
Drew Brees Over 23.5 Completions
Brees has played in five playoff games since 2017. In those five playoff games Brees has completed more than 23 passes is all but one of them. In fact, the lone game he did not have more than 24 pass completions, he fell one short of that number with 23. In addition, the Bears defense is one of the best when Akeem Hicks is playing. I expect Brees to have short completions to Kamara and Thomas because we know Brees can not throw it more than 20 yards down the field.
#DegenOnly Prop Bet – Mitchell Trubisky to have 400+ passing yards and Chicago Wins 119/1
If the Bears are going to have any chance to win this game it is going to have to be on the back of Trubisky. Saints run defense ranks #4 in the league allowing only 94 rushing yards per game. Lastly, this is the longest shot of long shots so why not throw a pizza bet on this.
Cleveland Browns vs Pittsburgh Steelers Game Info
Time: Sunday, January 10th @ 8:15pm EST
Location: Heinz Field
Weather: 33 F Partly Cloudy
TV: NBC
Spread: Steelers -6
Money Line: +230/-280
Total: 47.5
Johnson has become Roethlisberger's favorite target. In fact, since Week 7 Johnson has seen double-digit targets in all but three games. Furthermore, since Week 7 Johnson averages 71 receiving yards per game. Lastly, while the attention will be on Juju in the passing game and the Browns secondary having the injury bug, Johnson will have a big day in the passing game.
Nick Chubb has found the end zone in 10 of the 12 games he has played this season. Furthermore, Chubb is the #1 red zone option for the Browns. If the Browns want to have a chance winning this game they will need a big game from Nick Chubb.
#DegensOnly Prop Bet – James Washington to have 120+ Receiving Yards and 1+Touchdowns 79/1
This could be the game that James Washington unleashes down the field against the Browns. This prop is not crazy but the odds are too good to pass up.