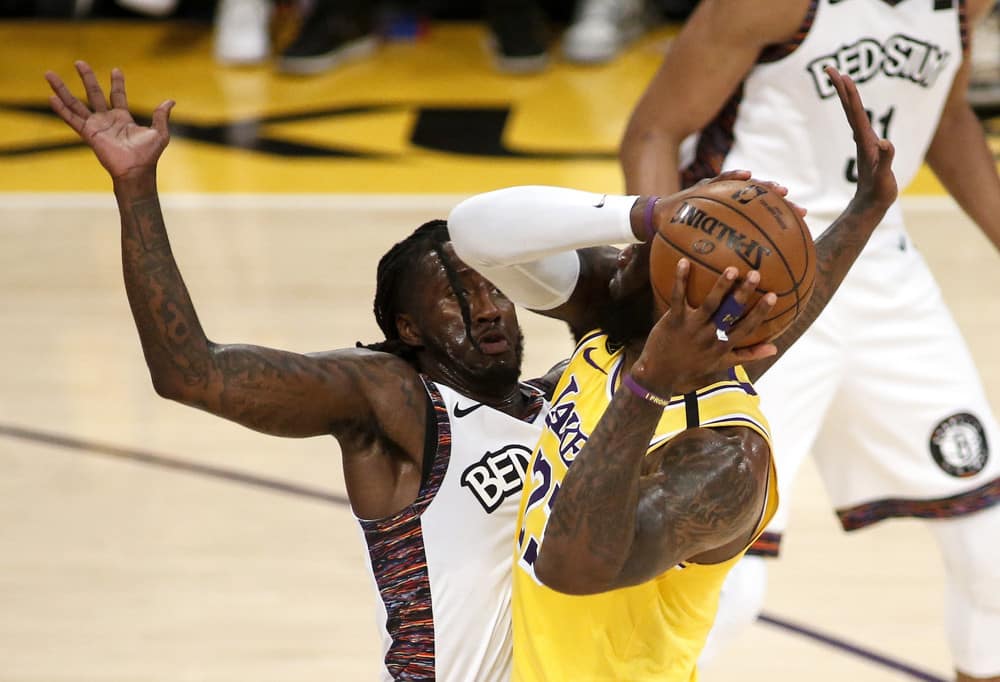 Powered by RedCircle
NBA Picks Today Podcast Recap
Ryan McKee and Zach Broner have all the NBA picks today and everything you need to know about betting on future games. For Wednesday January 6th, they discuss their Quick Picks for tonight's slate of Houston Rockets @ Indiana Pacers (-2), Cleveland Cavaliers @ Orlando Magic (-6), Washington Wizards @ Philadelphia 76ers (-6.5), Charlotte Hornets @ Atlanta Hawks (-6), Boston Celtics @ Miami Heat (-2.5), Utah Jazz (-7) vs New York Knicks, Detroit Pistons vs Milwaukee Bucks (-13.5), Oklahoma City Thunder @ New Orleans Pelicans (-8), Toronto Raptors @ Phoenix Suns (-3), Los Angeles Clippers (-2) @ Golden State Warriors, and Chicago Bulls @ Sacramento Kings (-7). Quick Picks starts at about the 6 minute mark (5:55).
Next, the guys talk more in-depth about three of Thursday games in 3 Previews: Philadelphia 76ers @ Brooklyn Nets, Dallas Mavericks @ Denver Nuggets, and San Antonio Spurs @ LA Lakers (20:52). Finally, they end with two of their favorite betting trends right now in Hot Trends (37:47).
Make sure to subscribe to NBA Gambling Podcast on Apple and Spotify. Also, check out Ryan McKee's new book Modest Proposal Anthology available on Amazon and anywhere else you buy books.