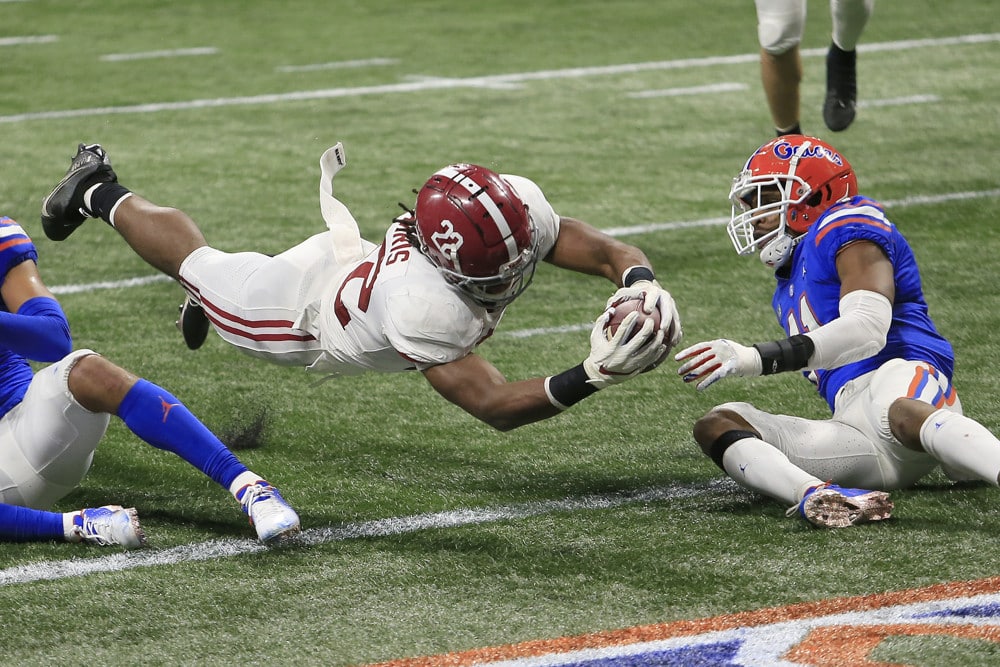 After a wild Championship Saturday that has sorted out with Alabama, Clemson, Ohio State and Notre Dame making the College Football Playoff, the college bowl season is upon us. And we're ready to talk about that and a critical week 16 of sorting out the NFL playoff picture on this edition of Three Dog Thursday.
Host T J Rives is back giving thoughts on the championship games, including the Ohio State-Northwestern battle that he worked on national radio for the Big Ten Championship last Saturday. Did the College Football Playoff committee get it right with the final four and the matchups?
Then T J welcomes in senior handicapper from Majorwager.com and Vegas Insider, Brian Edwards, to get his thoughts on championship Saturday and the playoff selections. Then, he and Brian go over some of the early bowl action coming for this Christmas weekend prior to next week's traditional New Year's Day games and the CFP matchups. Brian has a couple of U'Dogs that he likes for this weekend.
In the middle section of the show, T J brings on Peter Burns of the SEC network. Peter is the host of "SEC This Morning" weekdays on the SEC Network and simulcast on Sirius XM. No one is more plugged in on that conference and in particular, how powerful are the Alabama Crimson Tide?
Peter also gives thoughts on what the CFP selection committee did with the final four and also his takes on the Auburn hiring Boise State Head Coach Bryan Harsin to replace Gus Malzahn.
Finally, T J brings Brian back on for a final segment to talk pro football and all of the playoff implications that will begin on Christmas Day afternoon with the Vikings at the Saints. And then, it continues with a triple header in the NFL on Saturday before all of this Sunday action.
Who likes the Las Vegas Raiders against the Miami Dolphins in a game with AFC Wildcard playoff implications?
Then, who goes with the Pittsburgh Steelers to rebound off their humiliating Monday night loss to lowly Cincinnati? And, who takes the Dallas Cowboys in their head-to-head battle with the Philadelphia Eagles with the NFC East still hanging in the balance for a team likely with a losing record?
Hear it all as part of this edition of the only digital radio show that is devoted exclusively to those underdogs in college football and the NFL. It's "Three Dog Thursday" and find us on Apple Podcasts, Spotify, etc!!