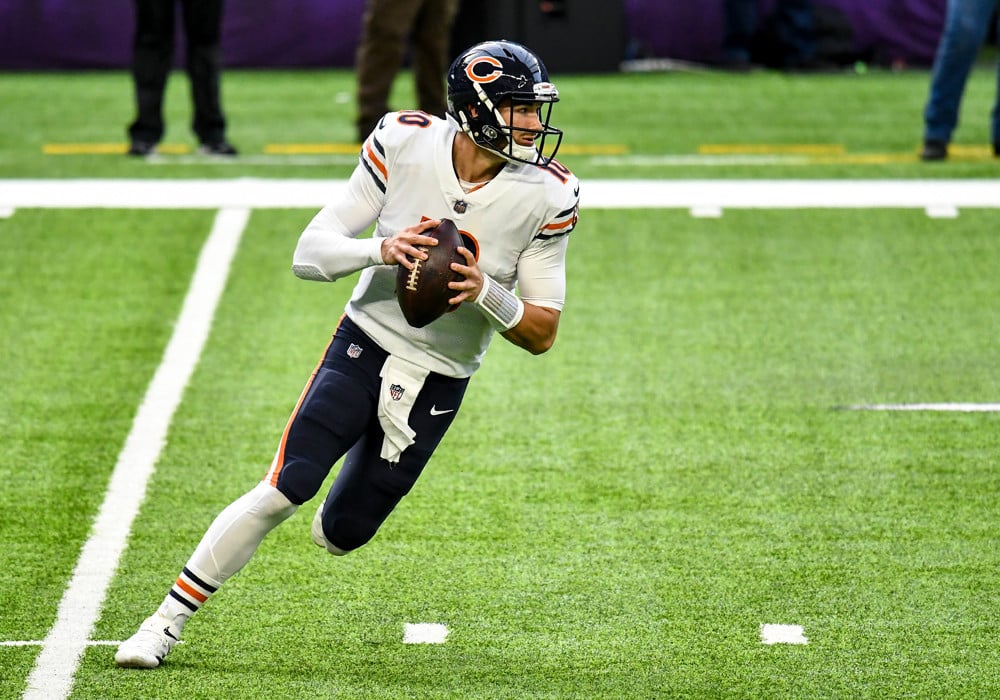 It's Week 16 Survivor Pool Picks! That means there are only two weeks left in the regular season. Unfortunately, Washington was not able to pull off another win but hey, at least they covered vs Seattle.
However, the real story about Week 15 will be the two double digit dogs winning straight up. The Jets got their first win of the season over the Los Angeles Rams and the Ryan Finley-led Bengals toppled the Steelers. A $100 moneyline parlay on these two teams would have cashed a cool $3.6m. Easy money, right?
A $100 parlay on the Bengals and Jets would've paid out $3.6 million dollars.

— Sports Gambling Podcast (@GamblingPodcast) December 22, 2020
If someone out there made it thru 14 weeks only to lose on one of these games, I'm sorry. There's always next year. On to this coming week. Let's pick some winners!
Week 16 Survivor Pool Picks
The Obvious Choices (teams you've probably already taken):
New Orleans Saints (-7 vs Minnesota Vikings)
It's never good when a rookie WR is calling out your QB like this but can you blame Jefferson? After two straight losses, the Vikings are now 6-8 and have only the smallest of chances for the postseason.
The Saints have also now dropped two in a row and find themselves a game back from the Packers for homefield throughout the playoffs. They'll look finish strong by knocking off the Vikings Friday night and the Panthers in Week 17.
Tampa Bay Buccaneers (-9.5 @ Detroit Lions)
The NFL is hitting us at least one game four straight days this weekend. In chronological order, our next winner will be the Buccaneers over the hapless Lions. It took nearly the entire game, but Tampa was finally able to wrestle the lead away from the Falcons and held on to get the W and improve their record to 9-5.
With two games left vs sub .500 teams, the Bucs will be locking up their playoff berth this weekend. Tom Brady back in the playoffs, of course he is.
Kansas City Chiefs (-10.5 vs Atlanta Falcons)
Moving on to Sunday, the 13-1 Chiefs battle with the 4-10 Atlanta Falcons. The Falcons have still been competing and they have enough offense to at least keep it close for a while. But c'mon, the Chiefs O should slice thru this Atlanta defense like a sharp knife thru warm butter.
Maybe only .00001% of all survivor league entries have yet to take KC. If that's you, congrats and let's move on.
Buffalo Bills (-7 vs New England Patriots)
It's strange that Belichick and the Pats are playing a meaningless game in December. In the past, that would have only been due having such a large conference lead that they opted to sit players and rest up.  There's no magic left in Foxboro and the Bills will be looking to slam the coffin door shut.
It's actually the Bills that have already wrapped up the division this year.  They'll keep momentum going by crushing the Pats.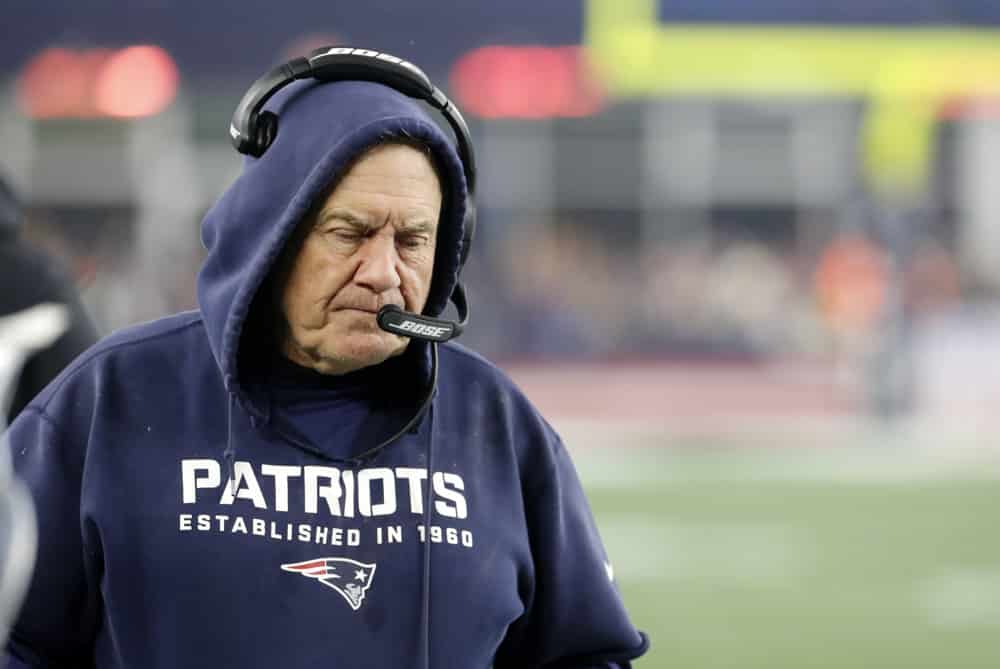 Matchup-Based Have-You-Lost-Your-Mind Choice:
Chicago Bears (-7.5 @ Jacksonville Jaguars)
After losing six games in a row, the Bears turned back to Mitch Trubisky and have won two in a row. They sit at an even 7-7 only one game back of the playoffs. As unlikely as those last couple sentences sound, it's true.
Meanwhile, the Jags have officially quit. After upsetting the Colts in the opener, they've now lost 13 in a row. The last two have been by three touchdowns plus. If you didn't trust riding Jared Goff last week how do you feel about getting behind Trubisky this week? It's ugly but options are limited.
Week 16 Survivor Pool Picks Related Links
NFL Week 16 Preview: Odds and Betting Trends
College Football Bowl Picks – Sports Gambling Podcast (Ep. 927)