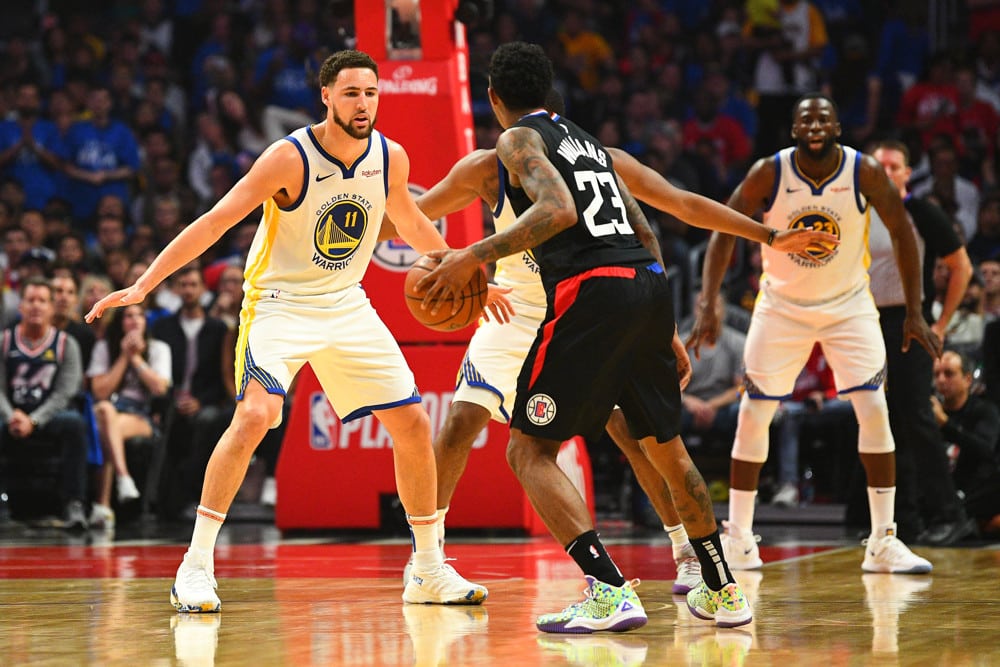 Powered by RedCircle
NBA Free Agency Podcast Recap
NBA Gambling Podcast hosts Ryan 'Rich Fat Baby' McKee and Zach 'Swiss Bank' Broner do their best to make sense of all the free agency player movement over the last week and what NBA futures are the best values.
First, they examine the 2021 Rookie of the Year odds, while recapping last week's NBA Draft. They discuss if LeMelo Ball (+400), Anthony Edwards (+500), James Wiseman (+500), Obi Toppin (+700) or Killian Hayes (+800) are worth betting on as favorites. Toppin seems to have the clearest path to putting up the highest stat-lines on a talent-poor New York Knicks. If so, why is LeMelo Ball the favorite on the Charlotte Hornets? A team that just spent a shitload to bring in veteran Gordon Hayward. Zach also picks some longshots he likes for value: Cassius Winston (100/1) and Desmond Bane (50/1). Nico Mannion (66/1) should be faded at all costs.
About 20 minutes into the podcast, Ryan and Zach begin looking at the big free agency teams that have moved their Championship odds through free agency. The Phoenix Suns (adding Chris Paul and Jae Crowder) and the Los Angeles Lakers (adding Dennis Schroeder, Montrezl Harrell, Marc Gasol, Wesley Matthews) have moved their odds in a positive direction due to savvy player trades and free agency signings. The Golden State Warriors' odds dropped considerably with news that Klay Thompson's latest injury is preventing him from playing the entire season.
There are too many free agency stories for one podcast. Luckily, Munaf Manji put together a handy Free Agency and Player Tracker spreadsheet: https://sg.pn/NBAFreeAgencyTracker. Stay updated with that and on our NBA Slack Channel.
Make sure to subscribe to NBA Gambling Podcast on Apple and Spotify. Also, check out Ryan McKee's new book Modest Proposal Anthology available on Amazon and anywhere else you buy books.